Lynnwood City Councilmembers share goals for 2020!
by Luke Putvin
2019 saw a lot of changes and growth in Lynnwood. In addition to improvements to infrastructure, there was the official groundbreaking of the Lynnwood Link Light Rail project and the passage of the Northline Village development agreement by the city council. This project will bring housing and retail within walking distance of the future light rail.
With all that happened in 2019, the Lynnwood Times reached out to the Lynnwood City Council and asked them to share their goals and what they hope to accomplish in 2020. Below are their responses. With all that happened in 2019, the Lynnwood Times reached out to the Lynnwood City Council and asked them to share their goals and what they hope to accomplish in 2020.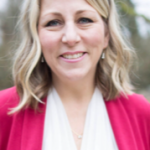 Council Vice President Shannon Sessions: I'm grateful for another term serving our great city, thank you for your trust. My focus and goals for 2020 are similar to what they've always been – finding ways for the City Council to be more pro-active and community-facing, working together to find the best, most wise solutions for our WHOLE community, and continuing to build a foundation for our future while keeping us sustainable as we look forward to our fast approaching, exciting, vibrant growth.
This year, in particular, we will also be working on our biennial Budget for Outcomes and tackling the complicated and sensitive Lynnwood housing policy. Please say hello when you see me out and about in our community.
Ian Cotton: As 2020 represents our third iteration of our Budget for Outcomes style of City Budget, one of my primary focuses this year will be staying engaged with the residents in the city to hear from them what services we are providing are going well, and where we need to improve our service delivery.
As the Council 'Public Facilities District' (PFD) representative, I'm also staying closely engaged with their master planning for the Convention Center. Last year the PFD underwent a taskforce and visioning exercise that resulted in outcomes that the PFD is now working through in 2020.
Lastly, this year will continue our focus on developing a comprehensive housing policy so we can help ensure a healthy and diverse housing stock within the City for now and for future generations.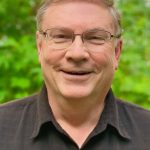 George Hurst: 2020 will be a year of challenges for the City Council. It is a budget planning year and my focus is on controlling spending and looking at ways to decrease the tax burden on residents. We, as a Council, have to reassert ourselves as a policy making legislative body. During my first term we were more reactive to city staff direction instead of being proactive. As a result, we did not address an overall housing policy for the City, we need to encourage the construction of that "missing middle" housing for first time home buyers and downsizing senior citizens. We have to build an infrastructure ready for the arrival of light rail both with our roads and with housing that serves all income levels. Lynnwood is growing, we want to make sure it remains the City that is a great place to live and work in.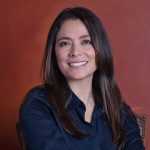 Julieta Altamirano-Crosby: With 20 years of educational research and community action, I am excited for the opportunity to serve on the Lynnwood City Council. As a wife, mother, educator, and business owner, I have a record of accomplishments in resource management and improving communications. This year I aim to focus on:
Prioritize safe neighborhood initiatives
Create collaborative partnerships across the community.
Enhance city services to residents.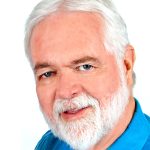 Jim Smith: As a returning councilmember, I look forward working with my colleagues to accomplishes the following for better Lynnwood:
Identify opportunities to reduce taxes
Improve engagement with senior citizens
Reduce homelessness and street drugs
Improve public safety