Hundreds of BLM supporters storm Snohomish County neighborhood to protest at Seattle Police Chief Carmen Best's home
Protest at Seattle Police Chief Carmen Best's home
By Mario Lotmore | Lynnwood Times
Article Updates
In the early morning of August 3, the Lynnwood Times reached out to all Snohomish County Councilmembers and the Mayor of Seattle to provide statements. Their statements will be posted in the order received.
[2:00 p.m., August 3, 2020] Added Snohomish County Councilman Sam Low's statement about incident.
[1:30 p.m., August 3, 2020] Added Seattle Mayor Jenny Durkan's statement about incident and included pictures provided by her spokeswoman of intimidation at her home.
[1:30 p.m., August 3, 2020] Added Snohomish County Council Chair Nate Nehrings statement about incident.
Roughly 40 vehicles lined the road of a small, quiet, and quaint residential community in unincorporated Snohomish County to protest at the private residence of Seattle Police Chief Carmen Best. According to the Snohomish County Sheriff's Office, this is the first occurrence of protestors targeting an official in the county. The incident took place at 6:50 p.m. on Saturday, August 1.
Firsthand witnesses told the Lynnwood Times that a neighbor tipped off residents to dozens of vehicles traversing the street of the private residence of Best. Neighbors aware of Best's physical home location, established a perimeter to protect her home from possible mischief. Best was not home at the time of the incident.
A crowd of about 200 persons, mostly white men and women in their twenties, were dressed in black with masks and black hoods and carried signs that read "Black Lives Matter." Black Lives Matter protestors shouted profanity and insults at neighbors, took license plate information on vehicles, took pictures of homes, and asked little kids who lived in the neighborhood what schools they attended.
Other BLM protesters carrying large duffle bags attempted to make their way to Chief Best's private residence. When confronted by neighbors to show the content of the large duffle bags, protesters refused to cooperate. There were no reports of any physical altercations.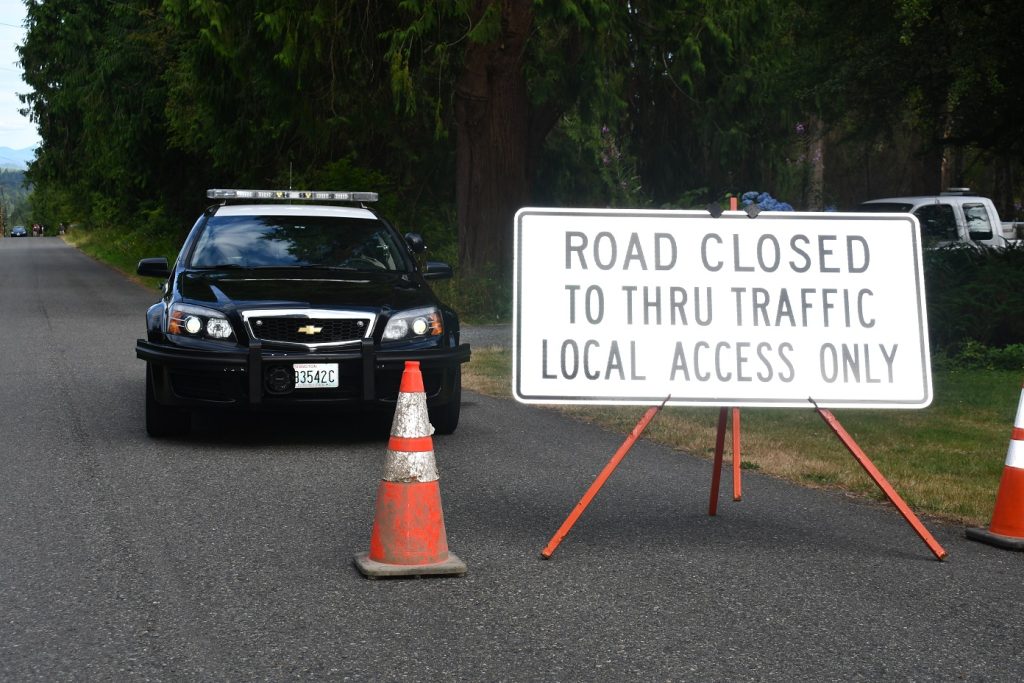 In a statement to the Lynnwood Times, Snohomish County Sheriff Adam Fortney wrote, "I assured her [Best] that the Snohomish County Sheriff's Office would deploy whatever resources were necessary to protect her, her family, and her property."
Neighbors told the Lynnwood Times that some of their private information has been publicly disclosed on social media and they are afraid for their safety. Because of this, the Lynnwood Times is respecting the confidentiality of those that provided statements and not disclosing the home address of Chief Best.
Because of the proactive response by neighbors, the crowd dispersed by 7:45 p.m. that evening. Neighbors shared that a yellow GMC Vandura van and a motorcycle was seen several times throughout the evening driving through the neighborhood.
"I feel incredibly unsafe," said one neighbor. "We think it will happen again… Their objective was not completed; they never made it to her house, we stopped them… so we think they will be back."
All of the neighbors interviewed by the Lynnwood Times were thankful to the Snohomish County Sheriff's Office for providing an around the clock law enforcement presence.

In his statement Sheriff Fortney wrote, "The Snohomish County Sheriff's Office has been supportive and accommodating to all peaceful protests that have occurred in our jurisdiction. With that said, protestors targeting one individual's house is a bullying tactic that will certainly require an extra patrol response to ensure every resident in Snohomish County can feel safe in their own home, with their loved ones, no matter what they choose to do to make a living."
A community resident and witness to the protest shared some of the tactics used by BLM protestors.
"They were very organized. They had radios, talking to each other. They had numbers they used to decal all their cars for who knows what. So, they were identifying all their vehicles individually by number. They came with a mission…They were out here intimidating us."
Many of the residents have lived in the neighborhood for well over ten years.
"It is an awesome neighborhood. It is quiet and we know most of the neighbors. There are a lot of families with kids who ride their bikes and play with their skateboards."
Chief Best personally thanked each of her neighbors for their support and apologized to them for the incident. However, neighbors responded with sympathy to Best for the ordeal she and her staff are going through.
"She [Best] thanked us all for banding together," one neighbor told the Lynnwood Times. "It made us feel awesome. She felt she had to apologize to all of us, that this was happening to us and we said no. We apologized to her that this is happening to her."
When asked to comment on the incident, one neighbor said, "At the end of the day, the biggest thing we aren't getting anymore is discourse. As a country, as a nation, as a people, we had always done a good job, whether or not you are right, left or indifferent. When things came about there was conversation…a meeting of minds…people talked."
He continued, "At the end of the day, whether or not the protest would have been peaceful all day long is the fact that there is one bad apple…could that one bad apple light a house on fire or do something destructive."
Official statement from SPD Chief Best
Below is an official statement and letter from Seattle Police Chief Carmen Best urging the Seattle City Council to act and denounce the current trend in the intimidation of public officials and civil servants before it devolves into "mob rule."
August 3rd, 2020
Lorena González, President and Lisa Herbold, Public Safety Chair
Seattle City Council, City Hall
600 Fourth Ave, 2nd Floor
Seattle, WA 98104
Re: Intimidation of Public Officials and Employees
Dear President González, Chairwoman Herbold, and Seattle City Council Members:
I wanted to update you on recent events, particularly those that occurred late last night.
A residence of mine in Snohomish County was targeted by a large group of aggressive protestors late last night. My neighbors were concerned by such a large group, but they were successful in ensuring the crowd was not able to trespass or engage in other illegal behavior in the area, despite repeated attempts to do so. Currently, the local sheriff (not SPD resources) is monitoring the situation.
I urge both of you, and the entire council, to stand up for what is right. These direct actions against elected officials, and especially civil servants like myself, are out of line with and go against every democratic principle that guides our nation. Before this devolves into the new way of doing business by mob rule here in Seattle, and across the nation, elected officials like you must forcefully call for the end of these tactics.
The events of this summer were initiated in a moment of grief and outrage over the murder of George Floyd by Minneapolis police officers and so many other Black and Brown people suffering at the hands of injustice. All of us must ensure that this righteous cause is not lost in the confusion of so many protestors now engaging in violence and intimidation, which many are not speaking against.
Sincerely,
Carmen Best
Chief of Police
Seattle Police Department
CC
Tammy Morales, Councilmember, District 2
Kshama Sawant, Councilmember, District 3
Alex Pedersen, Councilmember, District 4
Debora Juarez, Councilmember, District 5
Dan Strauss, Councilmember, District 6
Andrew Lewis, Councilmember, District 7
Teresa Mosqueda, Councilmember, District 8, At-Large
Community Police Commission, Co-Chairs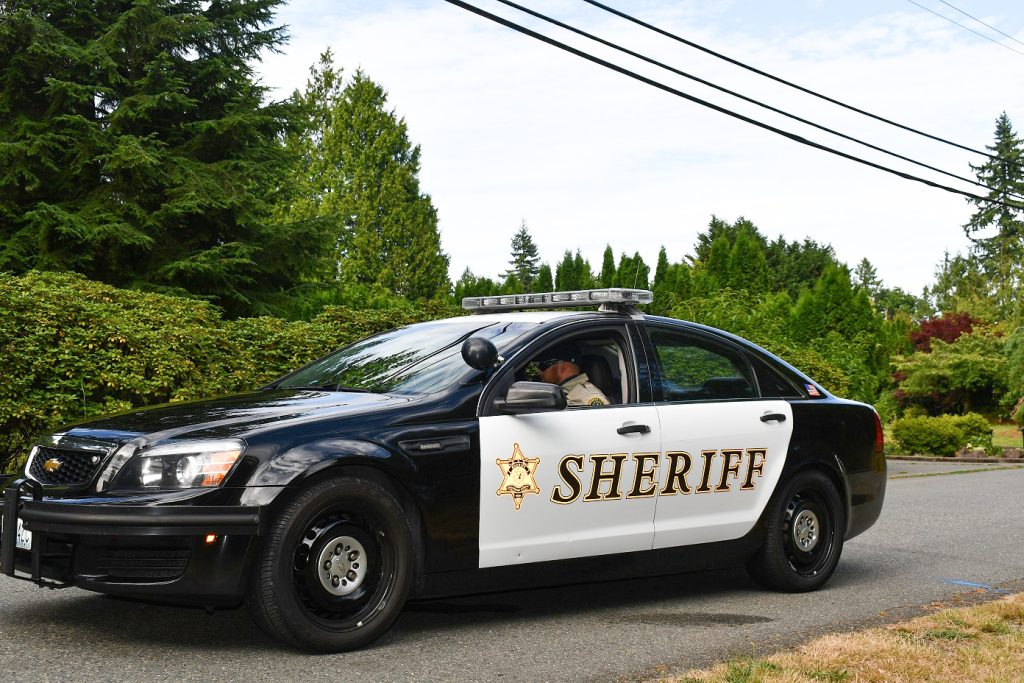 Statements from elected officials
Best was appointed Seattle Police Chief by Seattle Mayor Jenny Durkan on August 13, 2018. Best, a native of Tacoma, Washington, became the first African American woman to serve as Seattle's chief of police and one of a handful of female African American police chiefs in the United States.
Snohomish Mayor John Kartak
Snohomish Mayor John Kartak shared with the Lynnwood Times his concern to the recent trend to dox and protest at the private residents of both elected and law enforcement officials.
"Although this took place outside city limits, it is well within my Snohomish community. As the Mayor of Snohomish, I find this deeply troubling… I condemn the doxing tactics used against fellow officials and law enforcement. I have never doxed anyone and I have never supported doxing anyone."
Doxing is the practice of publishing private or identifying information about an individual on the internet, typically with malicious intent. According to the New York Post article, "Personal information of high-ranking cops leaked online, feds say," law enforcement officials had their personal information posted online amid nationwide unrest over the police killing of George Floyd.
Kartak continued, "We are in times when a few voices are loudly crying out to defund our police. I would like to challenge every citizen and every voter to consider that they need to decide what they value. I know my community values their police and their sheriffs."
The Lynnwood Times reached out to former Snohomish County Sheriff and current 44th Legislative District Representative John Lovick for comment about the incident and tactics used by the BLM protesters, but he did not return any of our calls.
Seattle Mayor Jenny Durkan
Kelsey Nyland, provided the following statement to the Lynnwood Times on behalf of Seattle Mayor Jenny Durkan:
"There is no one better positioned to transform the Seattle Police Department than Chief Best. She has nearly 30 years in the department, and she knows it better than anyone."
"Peaceful protests push elected officials and governments to be better. They are a core tenet of our democracy, and the City remains committed to supporting our communities' right to peacefully protest. But we cannot keep engaging in hateful language and destruction. Those acts undermine the push for systemic change, and they are unsustainable. In order to truly make the change communities are asking for, we must be in conversation and in partnership with each other."
Nyland shared with the Lynnwood Times that Mayor Durkan has had five demonstrations at her house in recent weeks. As U.S. Attorney, Mayor Durkan has prosecuted cartels, Russian cybercrimes (a son of a oligarch), and right wing militias.
Durkan and her family are part of the 4,500 people statewide who are part of a state program for individuals who have been targets of stalking and domestic violence.
Below are photos provided to the Lynnwood Times by Nyland of outside the home of Durkan after recent demonstrations.
Snohomish County Council Chair Nate Nehring
"I am very disappointed to learn that protestors attempted to visit the home of Seattle Police Chief Carmen Best. There are several forms in which civil discussion around policy can occur in our society, including public meetings, emails, and peaceful demonstrations in the public square. Harassing the Seattle Police Chief at her personal home is completely unacceptable and these sorts of intimidation tactics require strong condemnation. I call on Seattle's elected leaders to join me in denouncing this inappropriate behavior."
Snohomish County Councilman Sam Low
"I applaud and respect those who have peacefully protested in my Council District, which includes Lake Stevens, Monroe, and Snohomish over the past 2 months. With that said, all people in Snohomish County need to feel safe and secure in their neighborhood and on their property. Organized groups of individuals trying to intimidate, bully, harass, and trespass against individuals in their neighborhood and on their property is disgraceful."
Current local trends by BLM to intimidate elected officials
Seattle Police Chief Best is the latest official to have been targeted by BLM groups. In June, 50 BLM supporters vandalized the home of Olympia Mayor Cheryl Selby. Joined by Seattle City Councilmember Kshama Sawant, hundreds of BLM protestors demonstrated in front of the home of Seattle Mayor Jenny Durkan.
Only two weeks ago, protestors marched at the homes of Seattle councilmembers Alex Pedersen and Debora Juarez demanding their vote to defund the Seattle police department.
On Friday, July 31, Seattle City Council members offered a proposal to cut 100 full-time officers from the department's budget and create alternative systems to prevent violence and provide community safety.
The latest Crosscut-Elway scientific poll of 402 registered voters in WA conducted July 11-15, found that majority of Washingtonians oppose defunding law enforcement agencies. When asked about changing the current policing model, 62% of those surveyed oppose dismantling and starting over with a new model and 73% oppose reducing law enforcement funding by 50%.
The Crosscut-Elway Poll is a quarterly survey of voters in Washington state. It has been providing an independent nonpartisan analysis of public opinion trends in Washington and the Northwest since 1975.