BREAKING: Fatal shooting at Daleway Park in Lynnwood
LYNNWOOD, Wash., April 5, 2022 – A man was found dead in a car Tuesday afternoon, at Lynnwood's Daleway Park, on 64th Avenue West, following a report of several gunshots.
The park is closed, and the incident is being investigated.
Lynnwood Police were on the scene at 2:14 p.m. to the scene after reports of multiple shots fired were made to find a deceased adult male in the driver's seat of a vehicle, which was damaged by several bullets. Multiple bullet casings were also found in the area. At this time, no other gunshot victims have been located or have come forward.
Several people were seen fleeing the area, police said, and a black Toyota car was seen speeding away. A witness told the Lynnwood Times they appeared to be young adults.
Two 18-year-old males were found in a nearby neighborhood backyard and questioned by police. Detectives also interviewed several park-goers and nearby residents and are still in the process of trying to determine the involvement of the two 18-year-old males.
Witnesses described the vehicle that fled prior to police arrival as a black sedan.
Neighbors in the area have told the Lynnwood Times that drug activity has increased recently in the park and that needles can be found on the trail. One resident said he won't walk his dog in the park for the fear of needles harming his four-legged friend.
Cedar Park Christian School was briefly placed on lock-down as a precaution.
Currently, the scene is being processed for evidence, but this is an active investigation, and we anticipate the park will remain closed for the rest of the evening. 64th Ave W remains closed in both directions near the main entrance to the park on 64th Ave W.
The Lynnwood Police are asking anyone who may have witnessed this event, or if you have any information on the vehicle that was observed leaving the park, to please contact Detective Arnett at (425) 670-5669.  You can also leave tips at Crime Stoppers of Puget Sound (1-800-222-8477).
Developing story please check back with updates.
Pictures from the crime scene at Daleway Park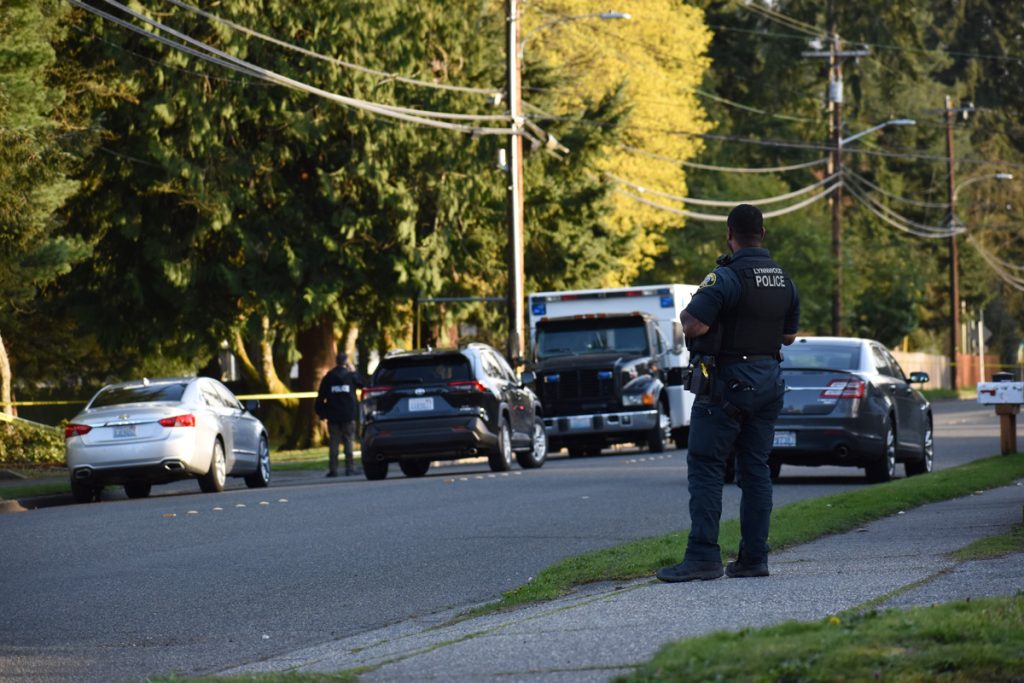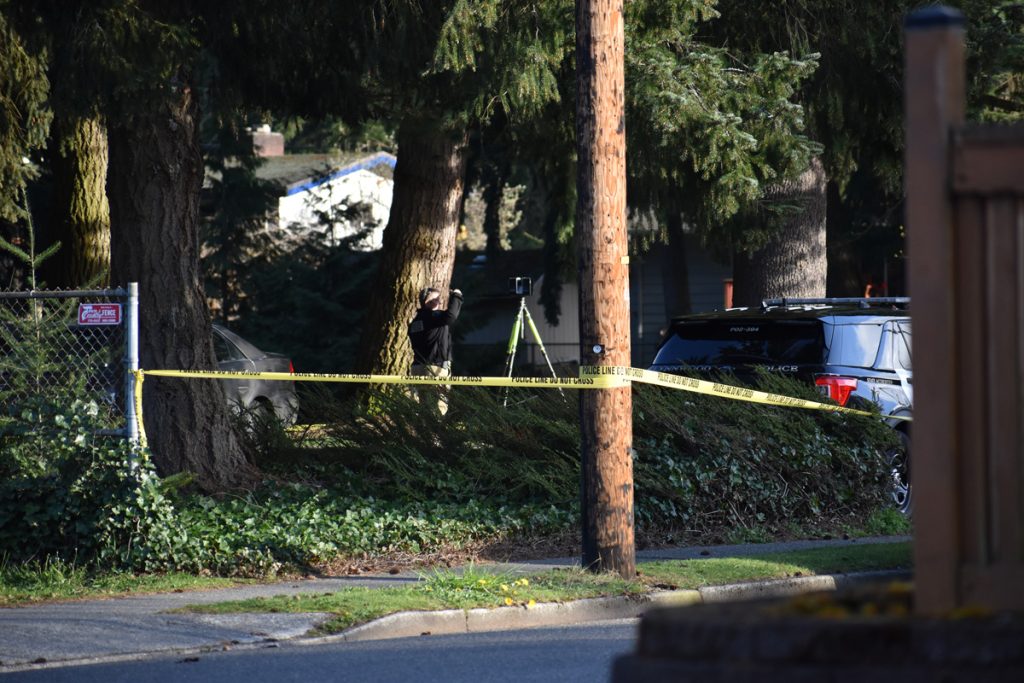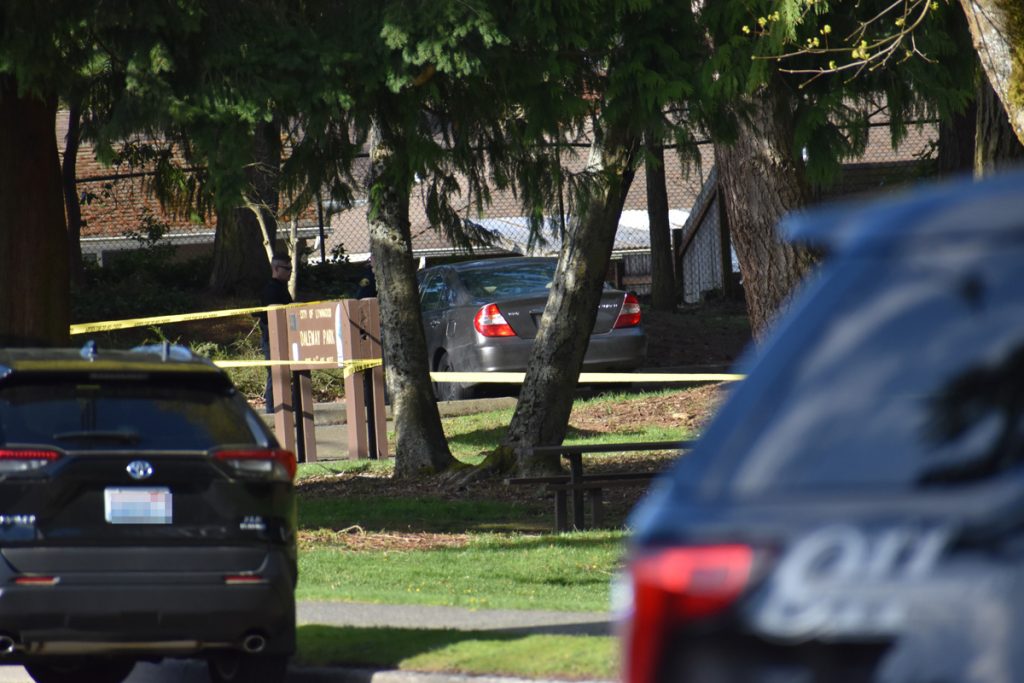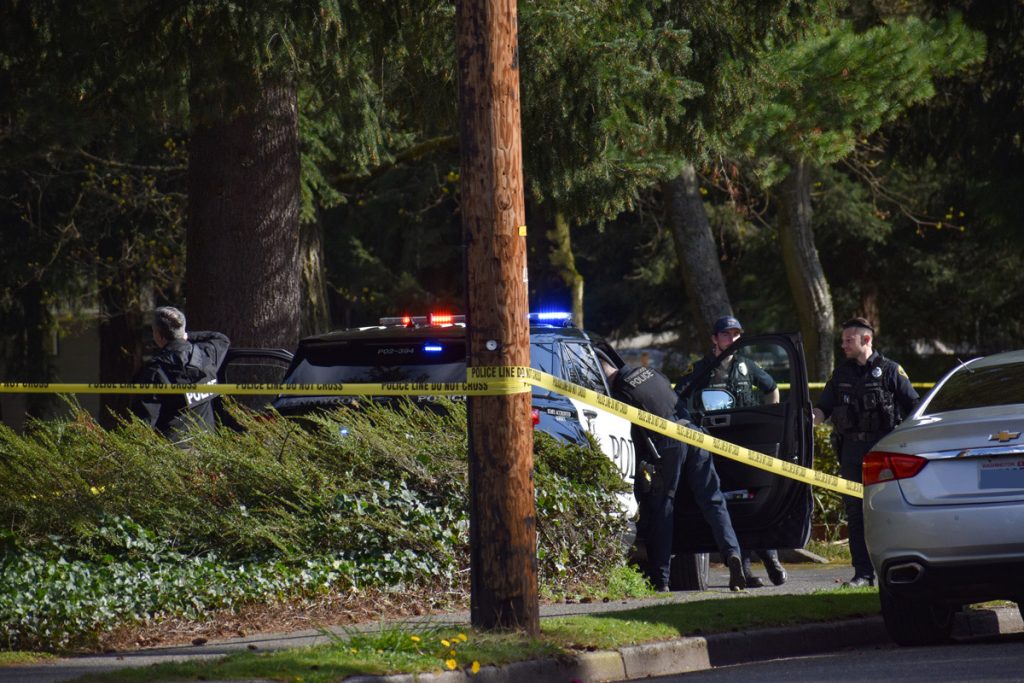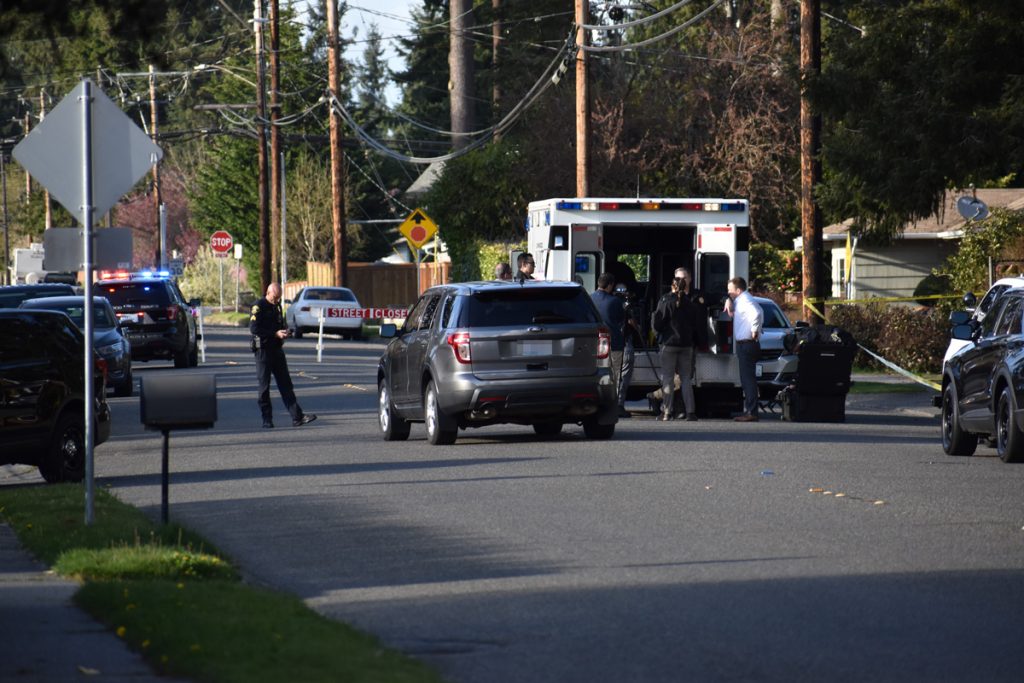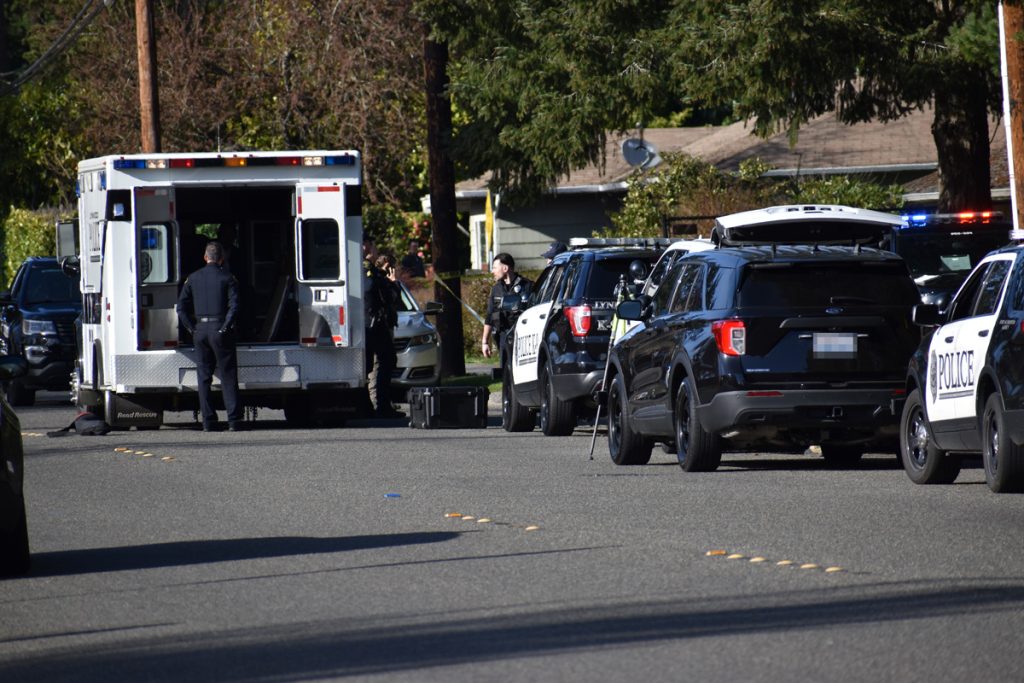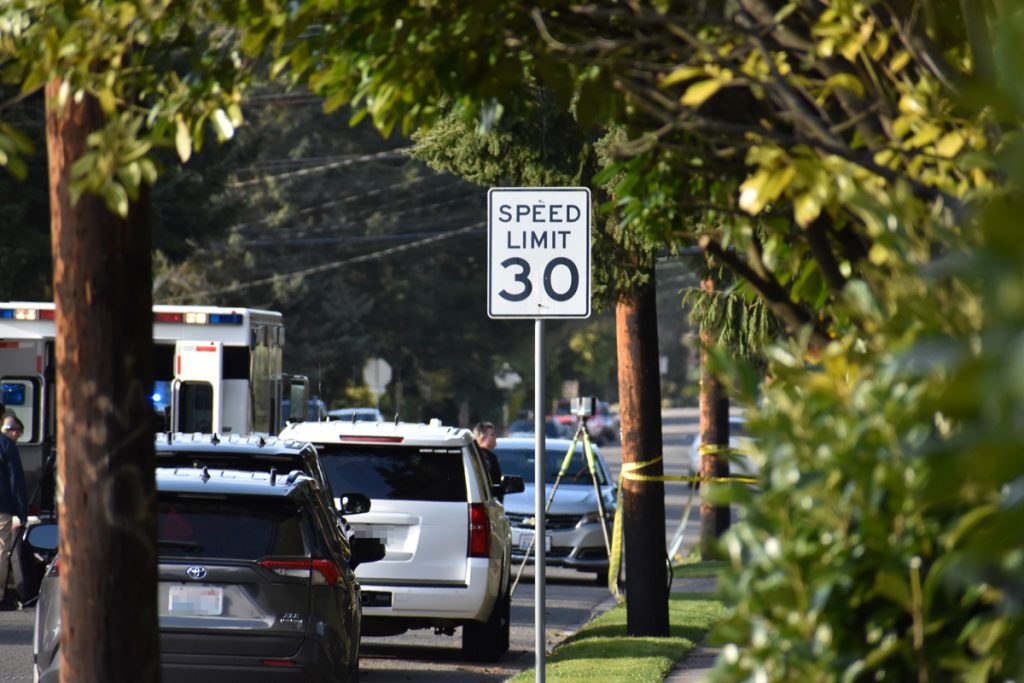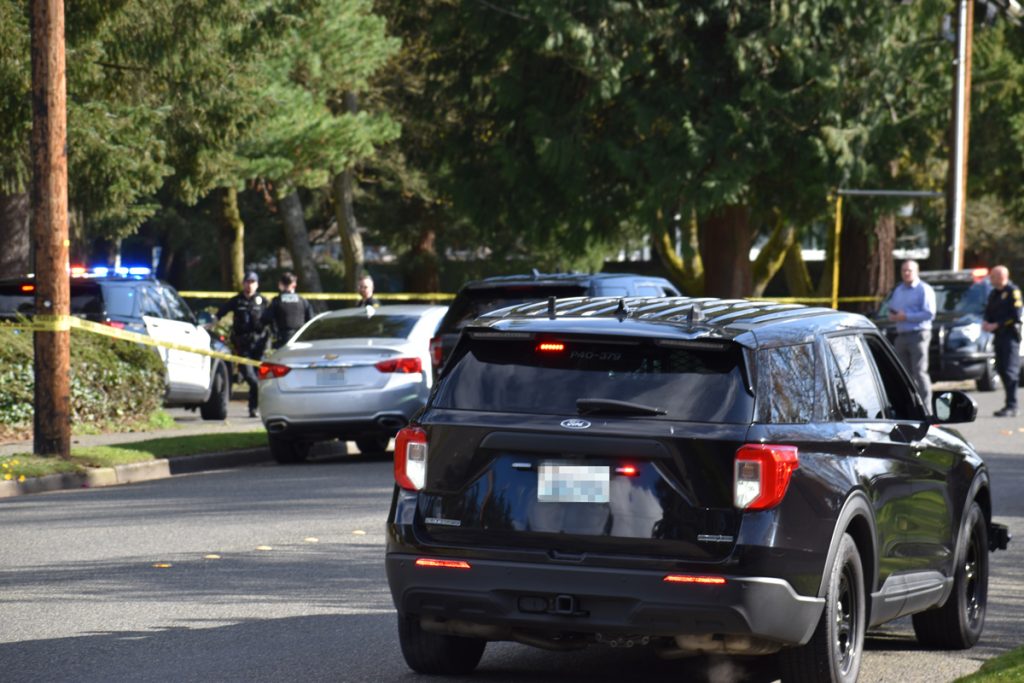 ---
Article Updates:
7:53 p.m., April 5, 2022: Added crime scene photos.
7:08 p.m., April 5, 2022: Added elements from the Lynnwood police report.