Braver Angels hosts Neighborhood Dinner Conversation featuring Nate Nehring
MUKILTEO – Braver Angels hosted a Neighborhood Dinner Conversation on Friday, July 8, featuring Snohomish County Councilman Nate Nehring and Mukilteo Councilman Richard Emery. Discussion topics included the economy, homelessness, education, affordable housing, cost of living, public safety, cancel culture, and the influence of social media to civil discourse.
Councilman Nehring had the opportunity to participate in a Braver Angels event a few years ago and was really impressed by it leading to his involvement last week. The event brought together Democrats and Republicans to have a facilitated discussion to find where both parties stood on certain issues and how they could build bridges to form solutions.
"I'm a big fan, especially at the local level, of building civil discourse and respect for those we disagree with and just, in general, lowering the temperature and polarization and I view this as a good opportunity to build on that effort," Nate Nehring told the Lynnwood Times.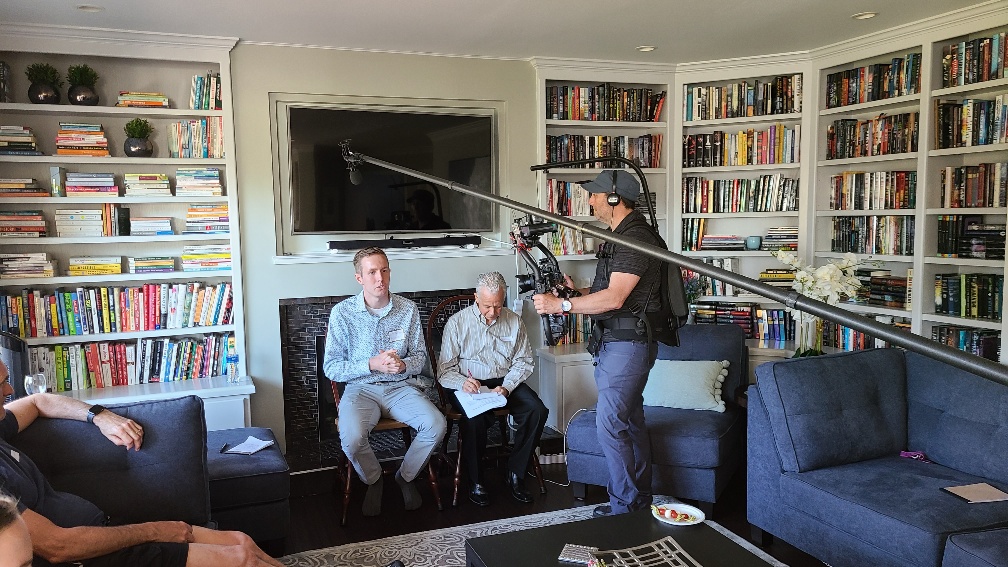 Along with Councilman Nehring, notable attendees included Mukilteo Council members Tom Jordal and Richard Emery, former Snohomish County Republican Chair Debra Blodgett, Braver Angels facilitators Elizabeth Doll and Dan Carnese, Everett resident Janelle Burke, Marysville residents Peter Condyles and John Michel Graves, and Mukilteo resident Tim Ellis.
"The important of events like these is we can still have meaningful, effective conversations about issues that affect us all," Mukilteo council member Richard Emery told the Lynnwood Times. "What I hope to get out of this is some common ground, how we can understand each other better, and see each other as companions in solving issues we all have to deal with."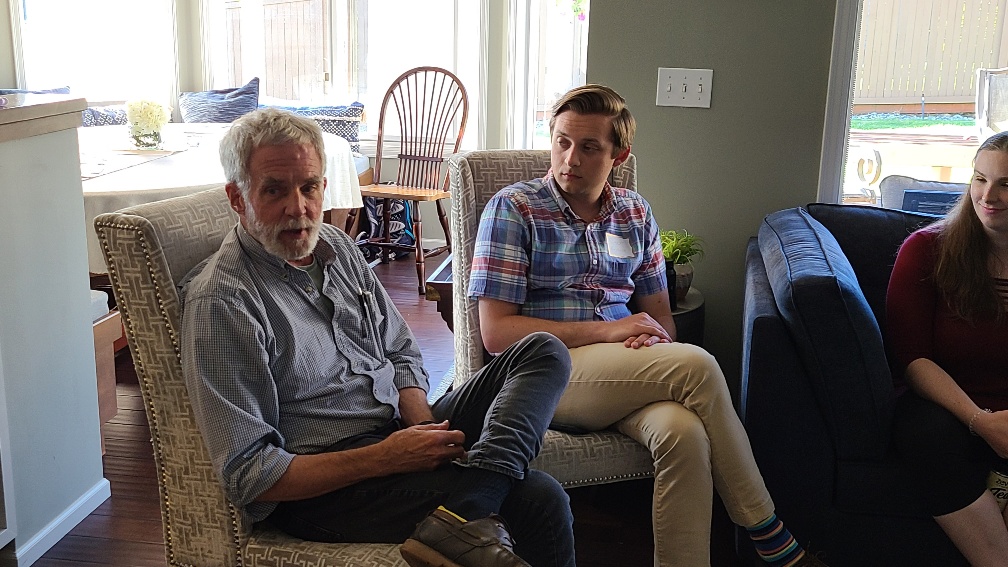 Launched in 2016, Braver Angels is a national citizens movement to bring liberals, conservatives, and others together at the grassroots level to find common ground on issues through workshops, debates, campus engagement, and more. Braver Politics is an initiative, through Braver Angels, to depolarize politics and remake our political culture from the ground up in the spirit of trust, citizenship, and good-will.
"Everything starts at the grassroots level, with the individual," Elizabeth Doll, Director of Braver Politics, told the Lynnwood Times. "If we can't have relationships with each other and our communities, how can we have them on a national level?"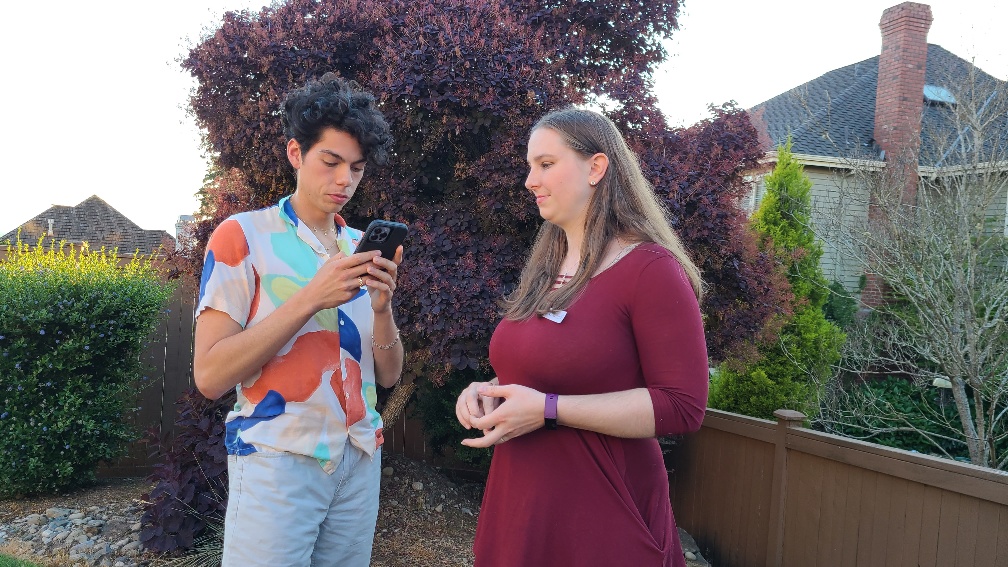 Doll continued, "You don't build trust from the top down. If our problem is a lack of trust of individuals and a lack of trust in each other and thus a lack of trust in institutions that we run, you can't rebuild that by having the trusts tell us we need to trust each other."
Doll has been volunteering with Braver Angels since 2019 and joined staffed back in March. Following the pandemic in 2020, the George Floyd protests, and the subsequent issues of policing, she became more determined to depolarize her community, her region, and her nation more than ever however she is no stranger to politics. While interning on a congressional campaign as a 17-year-old, she developed her passion of the work of improving her community. Since then, Doll has volunteered, worked, consulted for, and managed multiple Washington state campaigns, from statewide gubernatorial races to local fire commissioner races.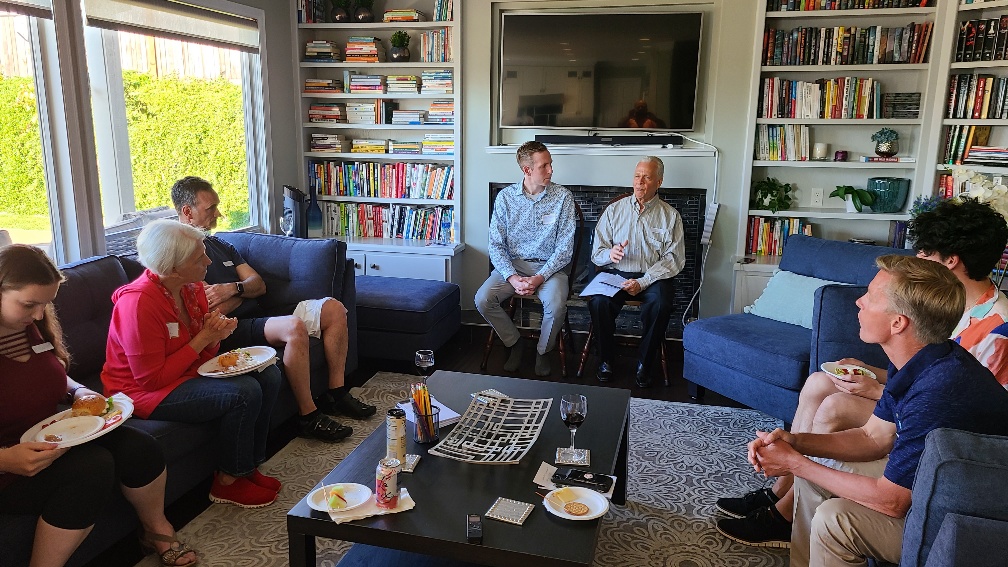 "Our goal is twofold. One, if people decide to continue to practice the skills we are teaching them to engage in more constructive conversation with their neighbors and their elected officials, they should join our local alliance. The second thing is to engage your public officials, ask curious questions, and think about respecting people that disagree with you and finding out why they believe what they believe," Doll said.
The event was held at the beautiful home of Mary Beth Stibbins, co-Chair of the Western Washington Alliance, in Mukilteo with the help of local volunteers.
"I love to host events and I'm open to hosting more events," Stibbins told the Lynnwood Times. "I really care about this community; this feels like meaningful work and if there's interest in certain areas I'm happy to be a resource."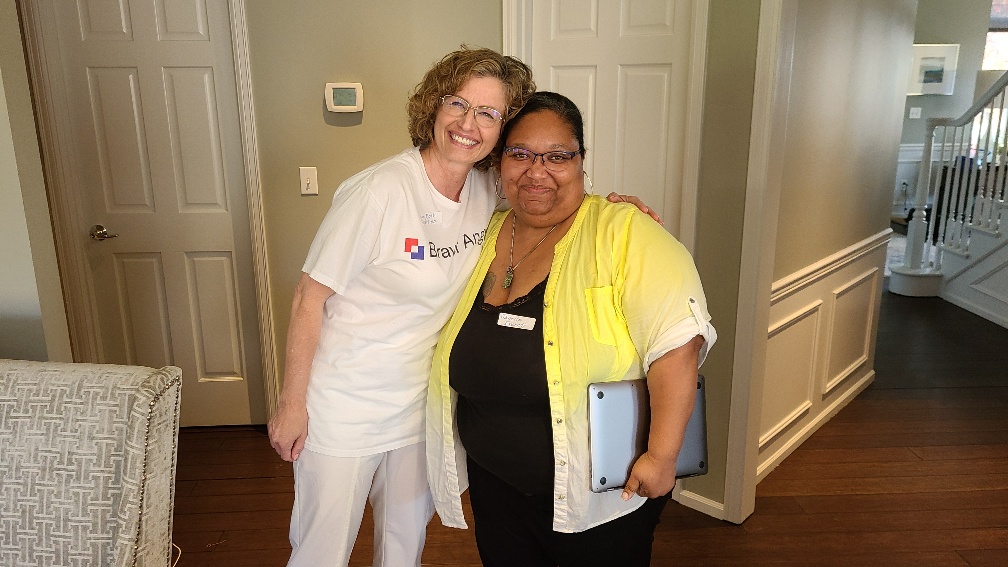 Stibbins got involved with Braver Angels a little over four years ago after reading an article on the non-profit organization and one of its founders, Bill Doherty, of whom she holds in high regard. After researching the organization more, she sent an email asking how she could get involved and it so happened a local meeting was being held the next day. She showed up and began her volunteer work from there, organizing workshops.
A Mukilteo resident of over 20 years, Stibbins grew up in a family of both conservatives, progressives, and everything in between. She compared the work she has done, working as a marriage and family therapist, to the work she does with Braver Angels "holding the country together from civic divorce." Since joining Braver Angels, Stibbins shared with the Lynnwood Times the organization has given her hope for the country.
Braver Angels Western Washington Alliance also had an excellent turnout its last two events in April and June, along with their usual zoom meetings, where breakout groups discussed what they had in common, including general American values and topics of interest for future communication or debate before a lively Q&A session.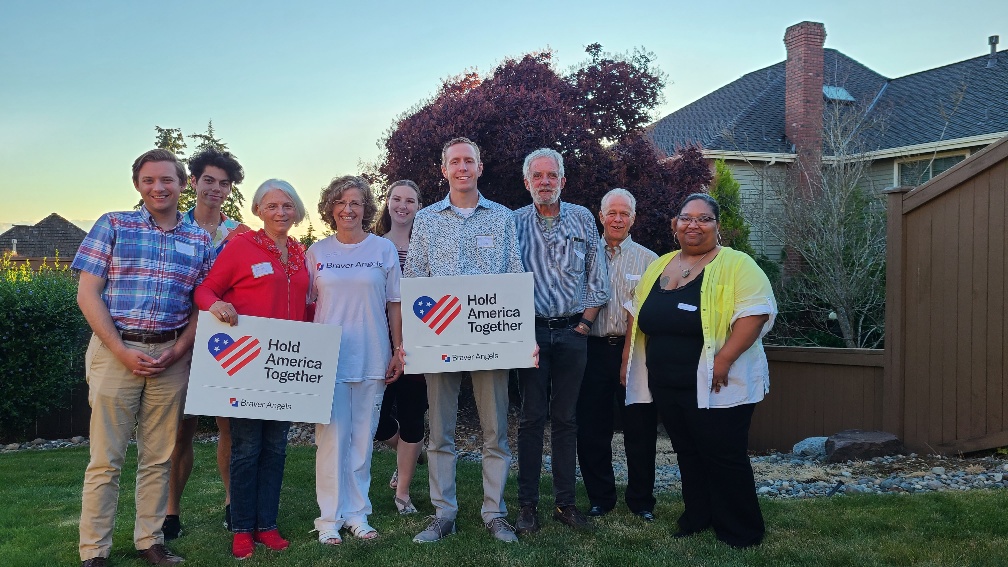 The alliance urges anyone who may be interested in the work they do to attend their upcoming Welcome Social on August 8 at a yet-to-be determined location. For details contact Chris Cook at ccook@braverangels.org The organization will also be hosting a Common Ground workshop event, at the end of September, on Crime where groups will be mixed liberals and conservatives to discuss common grounds they can share with elected officials on the topic of public safety.