Download
Download is available until [expire_date]
Version
Download

0

File Size

4.00 KB

File Count

1

Create Date

August 7, 2022

Last Updated

August 7, 2022
Readers
To our readers:
We'd like to thank you for reading the Lynnwood Times and encourage you to support local journalism like this by becoming a sponsor and/or subscriber. Doing so will give you continued access to journalism whose mission is to cover the world and make sure you have accurate and impartial information on the most important topics of the day. Consider subscribing.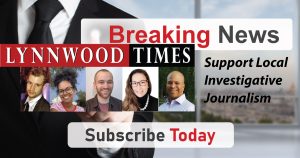 Related
Mario Lotmore
Mario Lotmore is originally from The Bahamas and for the last seven years has called Mukilteo, WA his home. Having lived in every region of the United States has exposed him to various cultures, people, and approaches to life. Lotmore created the Lynnwood Times to represent the character of a diverse and growing Lynnwood. The launching of the city's community newspaper will only help bring neighborhoods together. Lotmore was an industrial engineer by trade and proven success implementing and managing lean accountable processes and policies within his eighteen years of operations excellence, strategic development, and project management in the aerospace, manufacturing, and banking industries. Over his career he has saved and created hundreds of union and non-union jobs. Lotmore is the President of a Homeowner Association, an active Science Technology Engineering and Mathematics volunteer in his community, and former Boeing 747 Diversity Council leader. Mario's talent is finding "that recipe" of shared destiny to effectively improve the quality of life for others.
Mario Lotmore has 1481 posts and counting. See all posts by Mario Lotmore
You May Also Like
The VFW Post 8870 and Auxiliary's Veterans Day observance will take place at the Edmonds Veterans Plaza at 11:00 a.m.
Go to TVW for broadcasts of committee hearings, work sessions and Floor action. If you're interested in a particular event, but were
By Mario Lotmore | Lynnwood Times Staff The Buck Moon, or full Moon, will be appearing opposite the Sun at