Local NASCAR driver Molly Helmuth inspires youth at Lynnwood Rotary Challenge Race
by Luke Putvin
luke.putvin@lynnwoodtimes.com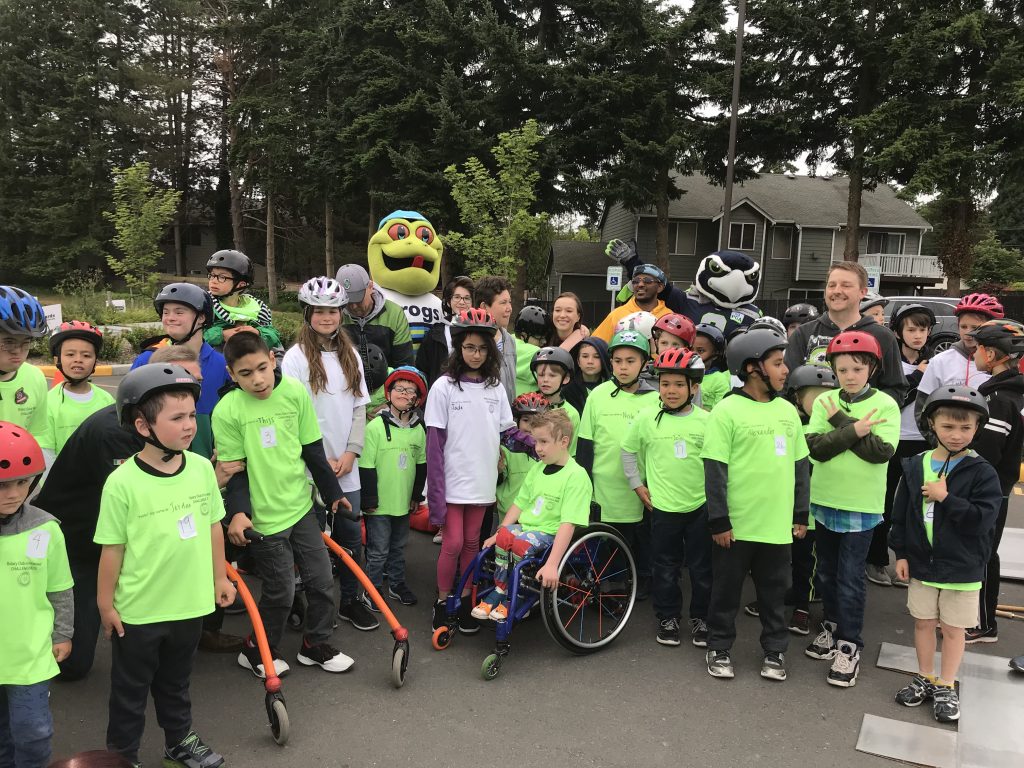 Over 100 people gathered outside Lynnwood Elementary School on June 22nd to attend Lynnwood Rotary Club's Challenge Race. Council Vice President Christine Frizzell, Councilmember Shannon Sessions and Mayor Smith were among those in attendance. Deborah Kilgore, Vice President of the Edmonds School Board, and Judge Jeffrey Goodwin also attended. Special guests Blitz, mascot for the Seattle Seahawks, and Webbly, mascot for the Everett Aquasox, were also there.
"I really just hope people have a fun time; this is a family event," said Debbie Bodal, Chair of the Challenge Series Race. "We couldn't have done this without our sponsors. I also want to thank the volunteers from the police and fire departments as well as the large amount of community volunteers."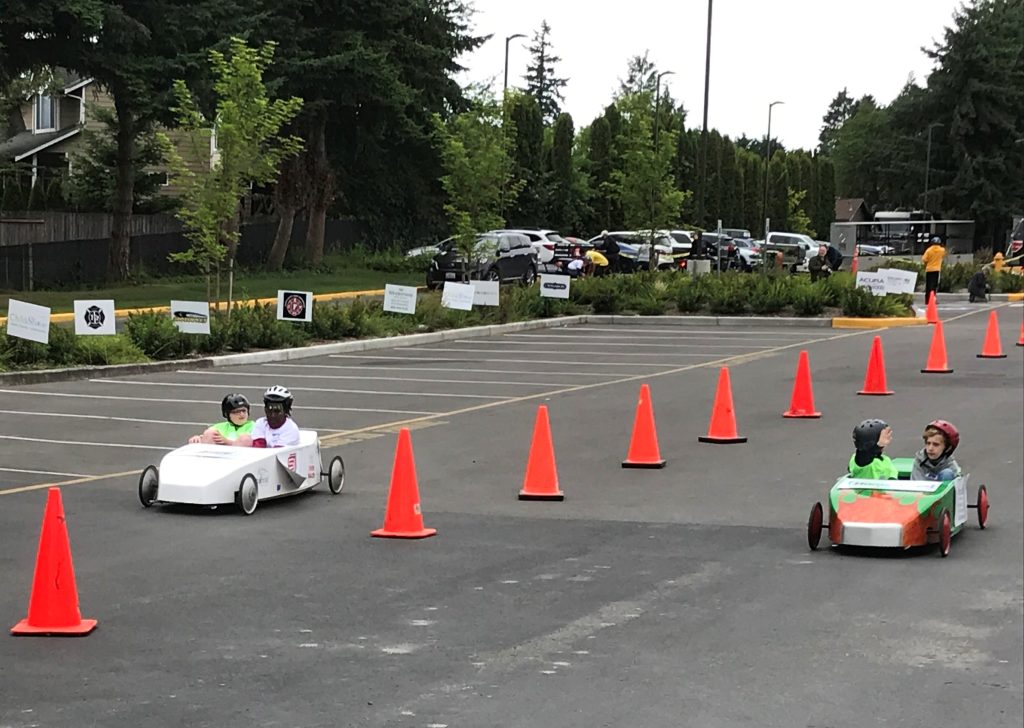 The Challenge Series Race started as a result of a group of moms in 1988. Their common thread was meeting the challenge of raising children with developmental disabilities. The group of mothers, along with others, founded Life Enrichment Options (LEO). LEO works to support individuals with developmental disabilities to achieve their life vision and goals through supportive housing, recreation, employment opportunities, and community education, as stated on their website at www.lifeenrichmentoptions.org.
LEO decided their children needed an activity that they could not only enjoy but one that would put them in contact with youth without disabilities. The Challenge Series Races began with the Rotary Club of Oak Harbor. They put on the first gravity race in which children with developmental disabilities rode in a car alongside another child without developmental disabilities. The Oak Harbor Challenge Race has been going on for 20 years.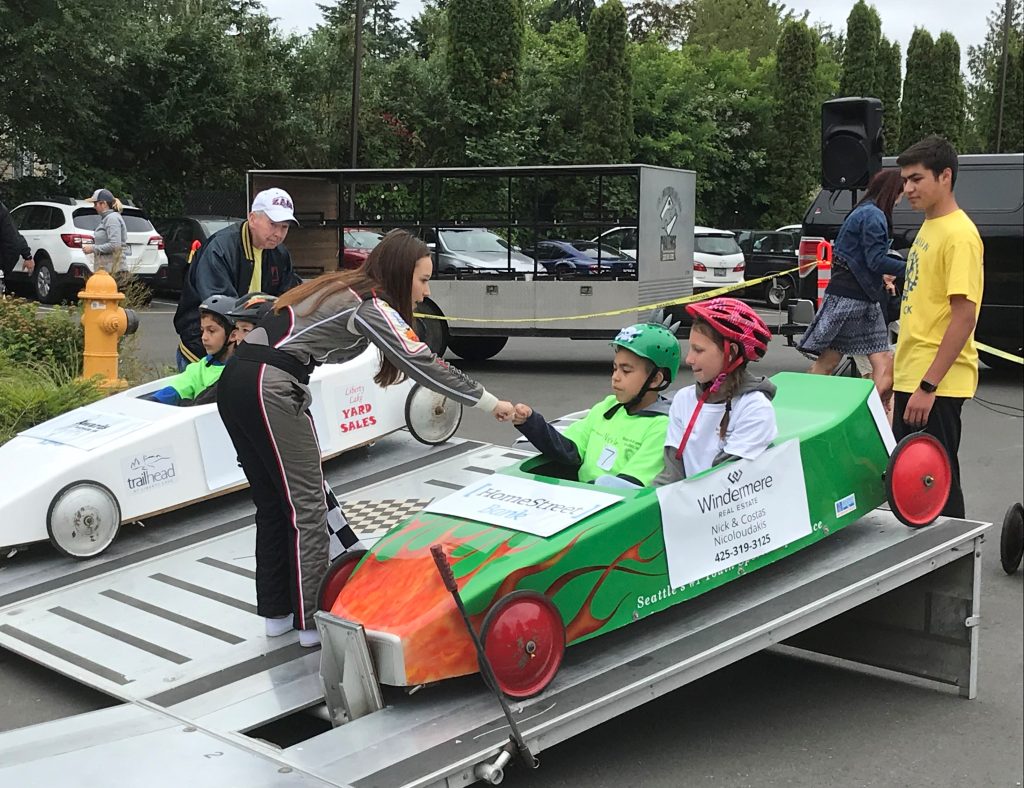 Molly Helmuth, one of the youngest female racers in NASCAR, was also in attendance. Last year was her first year at the event. "I'm really happy to be back," she said. "This is an incredible opportunity for all the kids. Racing is a huge part of my life, so I know the thrill they're all feeling when they do this."
Helmuth's advice to young, aspiring racers is to never give up. "You'll have hard times, absolutely," she said, going on to talk about some struggles she has had pursuing her dream. "Being a female in a male-dominated sport, I've gotten a lot of backlash and rivalry. I've been told I shouldn't be out on the racetrack. I just don't take the backlash," she said.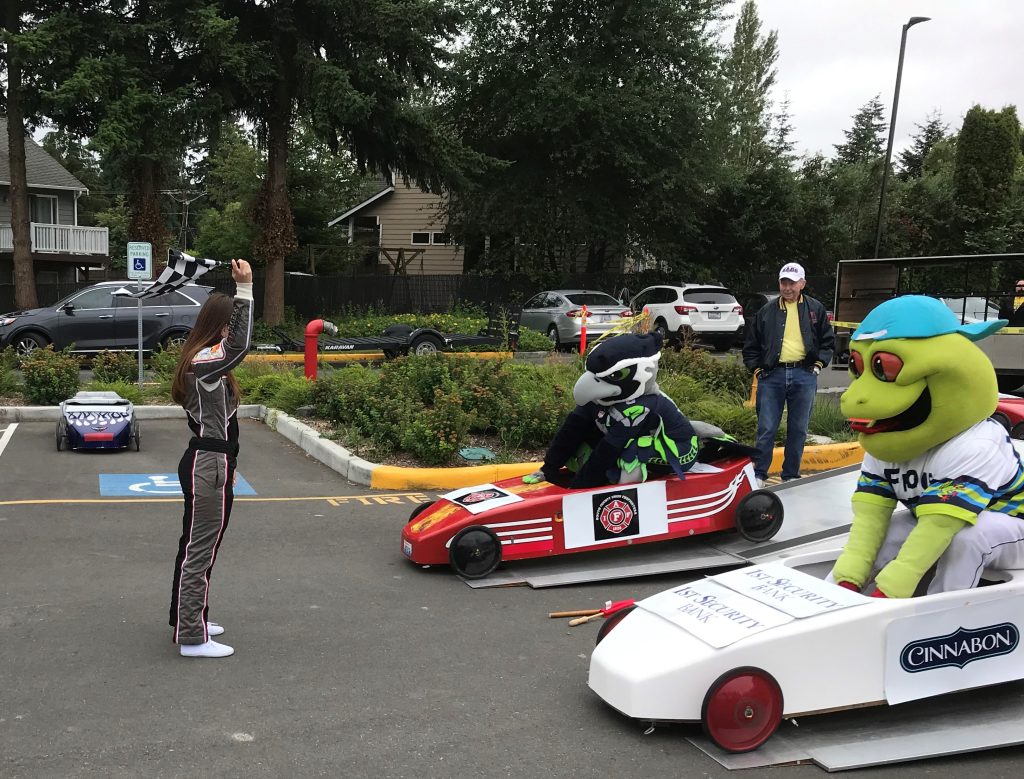 Helmuth used to live in Lake Forest Park, which is less than a half hour from Lynnwood. "Lynnwood is close to home, and there's this close-knit community," she said. "Everyone at the event here is so nice and accommodating, and it's nice to see all the groups and organizations supporting the event."
As its mission states, "The Rotary Club of Lynnwood is a fellowship of leaders who voluntarily support others through our Vocational, Community, International and Youth Service."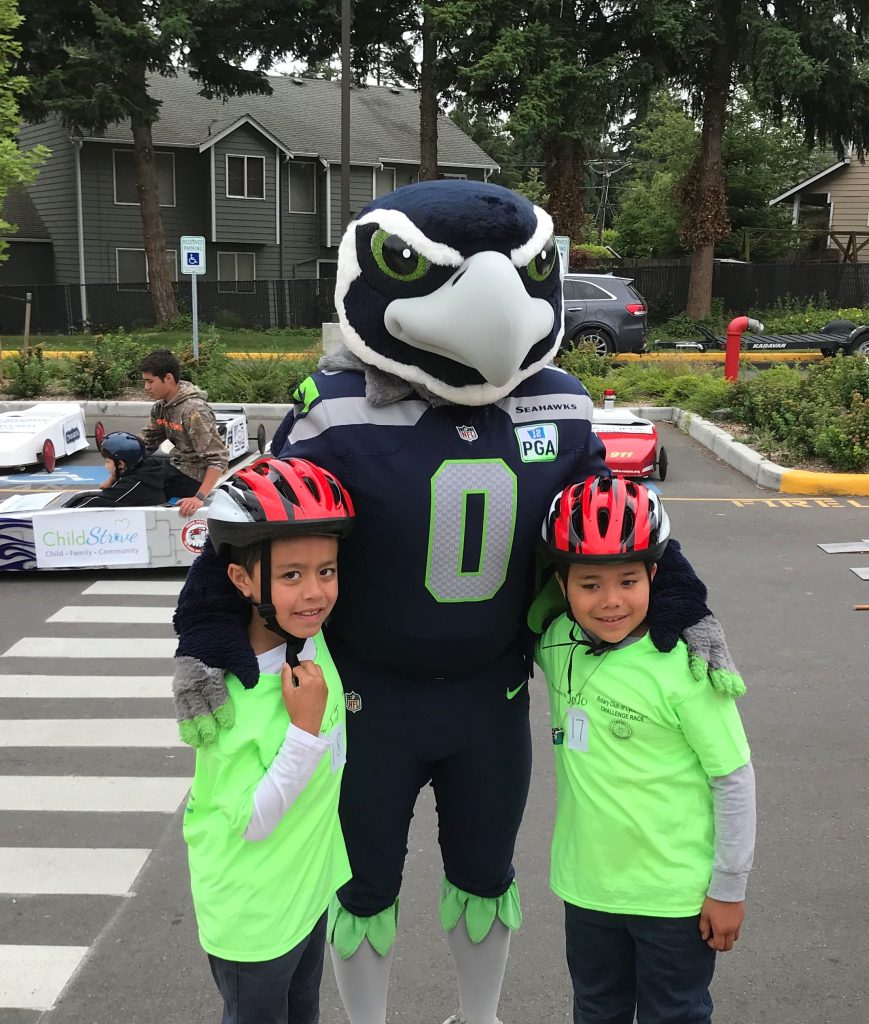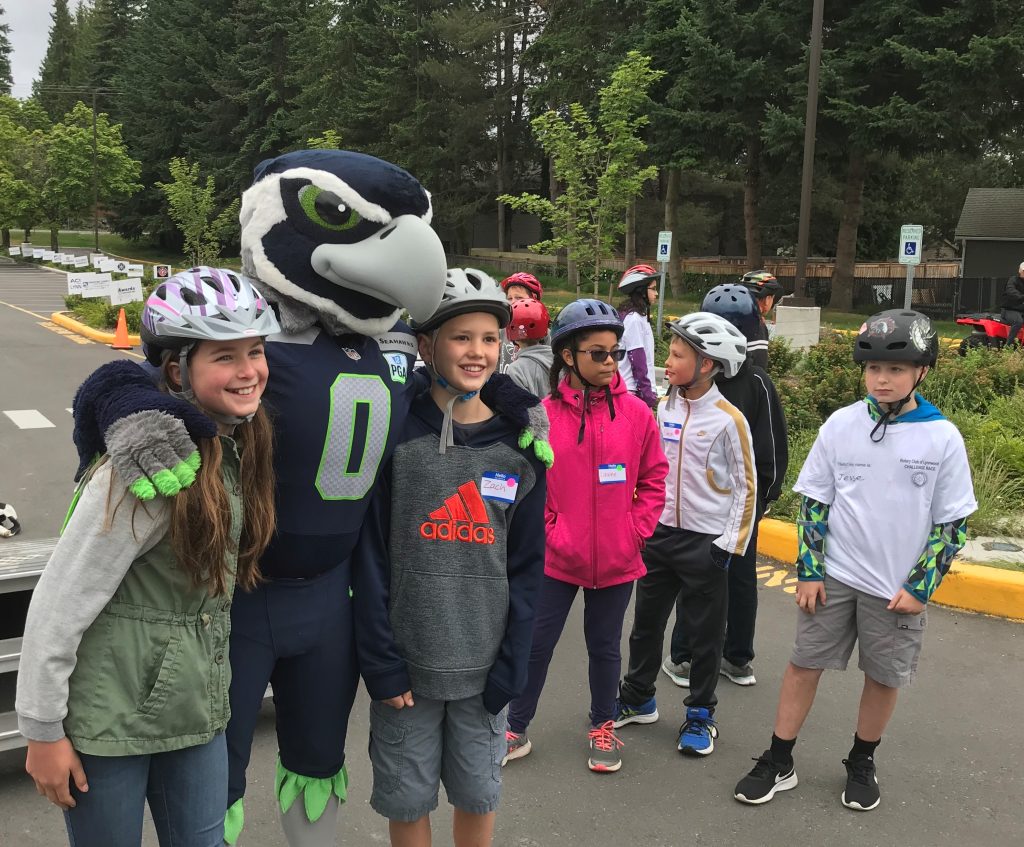 For more information about the Lynnwood Rotary Club, visit rotarycluboflynnwood.com.