Winners announced for NWWS Online Art Show
Exceptional watermedia art at Northwest Watercolor Society's Annual Membership Exhibition – now ready for viewing
International award winning artist and author, Birgit O'Connor, juried Northwest Watercolor Society's (NWWS) Annual Membership Exhibition, Waterworks Unchained, which is now available online at www.nwws.org. With no actual awards reception, O'Connor produced a video commenting on each of the 62 accepted paintings and this year's winners.
First place of $1000 goes to Angela Grainger for "Blue Heron in the Morning Light II." Besides the use of color and how Grainger handles the watercolor medium, O'Connor says complimenting the work, "I've never seen anything like this."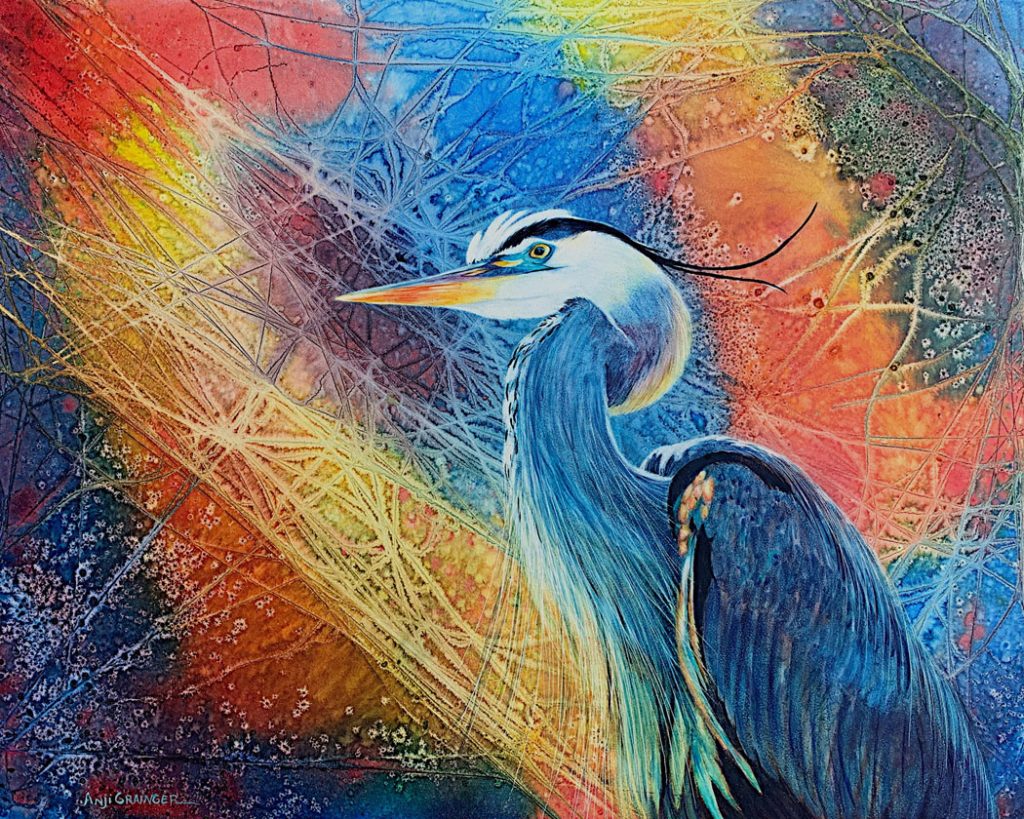 Geoffrey McCormack takes second place of $750 for his abstract painting, "Walking in My Own Shadow #17." "He has a wonderful sense of design, good use of color, abstract shapes and also a three-dimensional quality," O'Connor comments.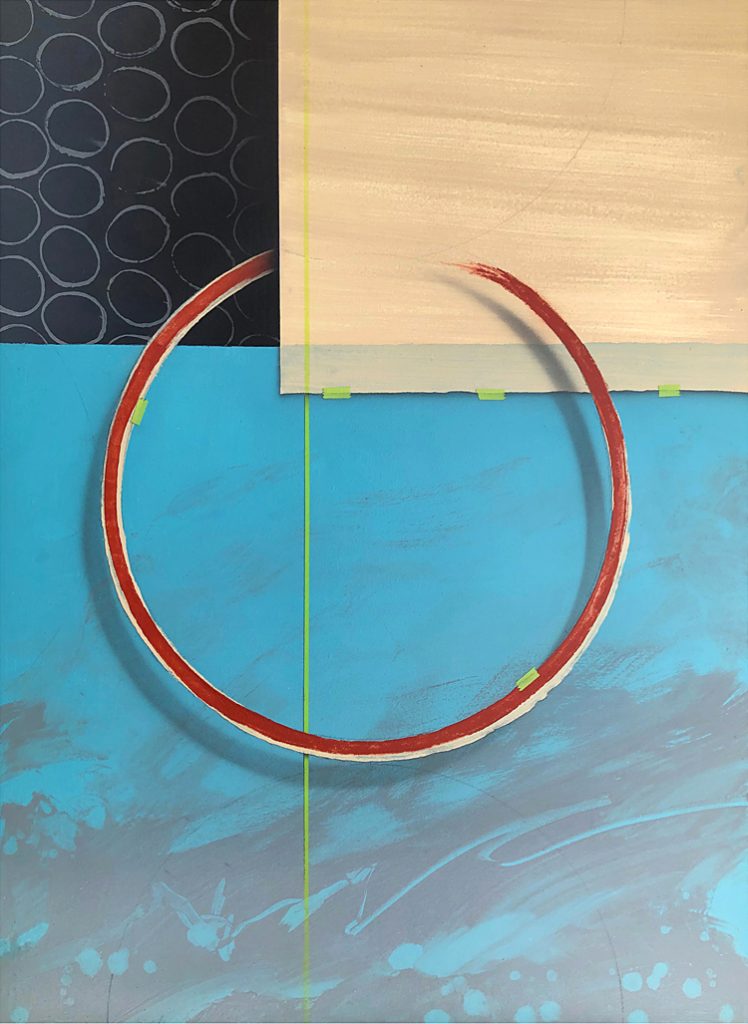 "Boy with a Yellow Ball" by Devi Brunsch wins the third place prize of $500. "I was fascinated by the reflection of the yellow ball in the child's face," Birgit states.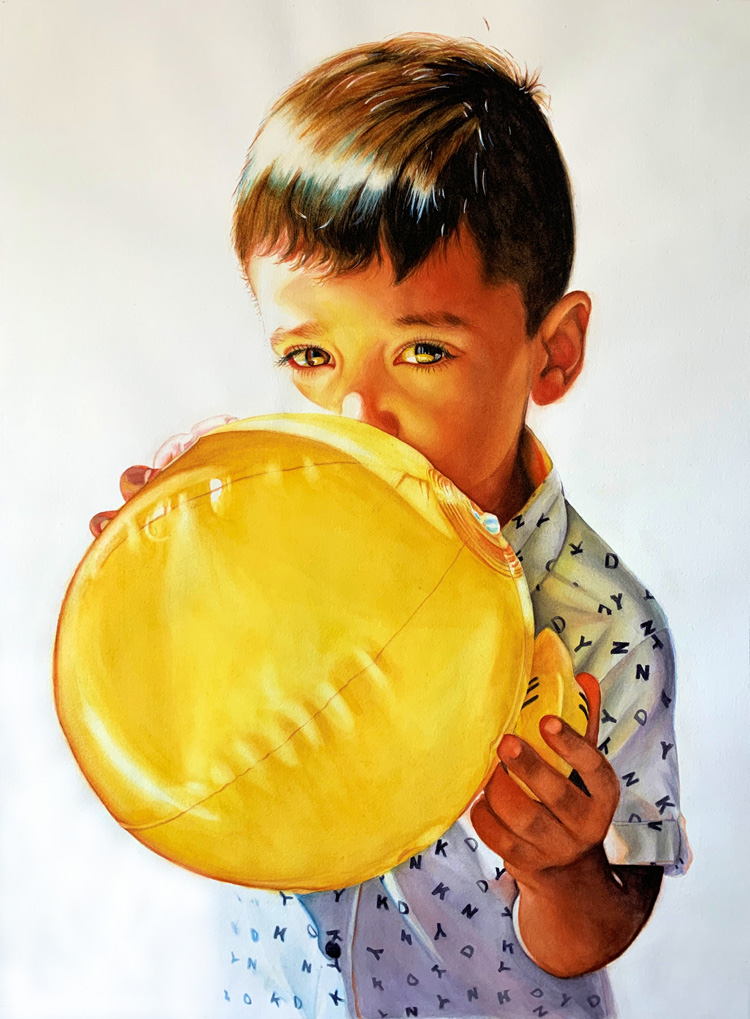 "Every painting in the show is gorgeous," says NWWS president Deborah Roskopf, "and an inspiration to other artists." The watermedia art is available for viewing 24/7 until July 31, 2020. O'Connor adds that she thought the skill level of art is truly exceptional and "I hope the audience enjoys the show as much as I enjoyed selecting the Exhibition."
All of the artwork is for sale and a PDF of the catalog is also available for viewing online. Again, Waterworks Unchained + Online and other award winners can be seen at www.nwws.org/Exhibitions/Waterworks-Members-Exhibition#71610-2020-online-gallery.
About NWWS
The Northwest Watercolor Society (NWWS) was founded in 1939 in Seattle, Washington when a group of eight artists came together to form an organization dedicated to the celebration of watercolor. With a goal to inspire both a lasting interest in the art of watercolor painting and an appreciation for watercolor as an artful, imaginative medium, the history of NWWS began. From these modest beginnings, NWWS has grown into the internationally recognized, historically rich organization of today with a membership nearing eight hundred Signature, Lifetime and Associate Members across the USA, Canada & internationally.
The Northwest Watercolor Society of today is a structured organization that offers a wealth of opportunities and experiences for the artist, the art patron and all those fascinated by the magical wonder of watercolor. Recognized as one of the most prominent national/international watercolor
societies in North America, NWWS continues to gain attention and exposure. Although NWWS has grown enormously throughout the years in both numbers and accomplishments, the organization has remained firmly rooted in its history, devoted to the philosophy of the Mission Statement of its Founders … To promote and elevate the art of watercolor as a medium and to encourage the growth and creativity of its artist members. www.nwws.org.
For additional information contact, Sarah Love, NWWS PR Chair, sarahlove@comcast.net, 425-985-8653.