Is a Kamala Harris presidency on the horizon?
Questions about President Joe Biden's ability to lead due to his age and health have perpetuated since his candidacy, but there are those who point to Biden's withdrawal from Afghanistan as a "demonstrable fact" of incapability.
According to the latest RealClear Politics (RCP) poll dated 8/14 to 8/26, Biden has a 47.4% approval rating and a 48.4% disapproval rating. Kamala Harris, on the other hand, has a lower approval rating at 41.3% with a disapproval rating of 49.3% RCP shows.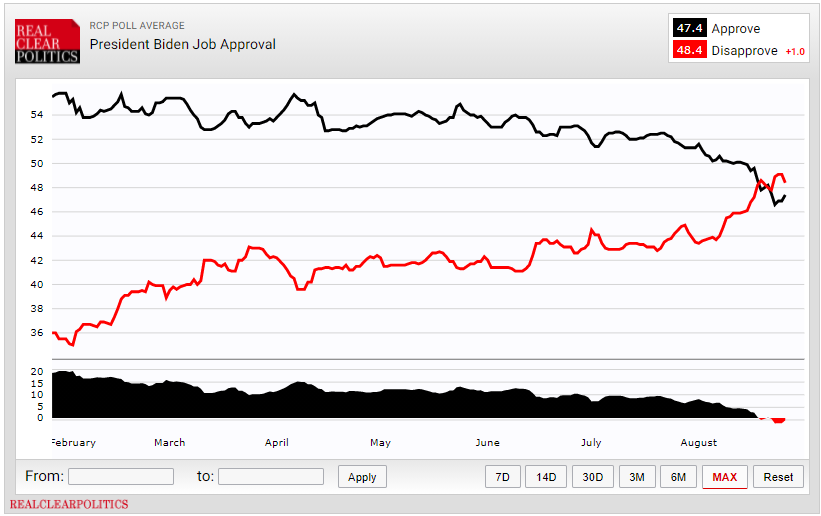 While it is debatable whether a Kamala Harris presidency is imminent, the Lynnwood Times wanted to take a look at presidential succession and what—if anything—could change with Harris in charge.
There have only been nine vice presidents who have succeeded the president throughout the history of the United States. The most recent example is Gerald Ford becoming president after the resignation of Richard Nixon on August 9, 1974 following his impending impeachment from the Watergate scandal. Nixon's example is also the only resignation—the other eight succeeded due to the death of the president.
Provided the individual meets the constitutional requirements to serve as president, the current line of succession for the president is:
Vice President, Kamala Harris
Speaker of the House of Representatives, Nancy Pelosi
President pro tempore of the Senate, Patrick Leahy
Secretary of State, Antony Blinken
Secretary of the Treasury, Janet Yellen
Secretary of Defense, Lloyd Austin
Attorney General, Merrick Garland
Secretary of the Interior, Deb Haaland
Secretary of Agriculture, Tom Vilsack
Secretary of Commerce, Gina Raimondo
Secretary of Labor, Marty Walsh
Secretary of Health and Human Services, Xavier Becerra 
Secretary of Housing and Urban Development, Marcia Fudge
Secretary of Transportation, Pete Buttigieg
Secretary of Energy, Jennifer Granholm (ineligible—naturalized citizen, not natural-born)
Secretary of Education, Miguel Cardona
Secretary of Veterans Affairs, Denis McDonough
Secretary of Homeland Security, Alejandro Mayorkas (ineligible—naturalized citizen, not natural-born)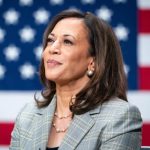 As for a Kamala Harris presidency, there is no clear agenda she would focus on. Harris did personally request to tackle Republican efforts at voting restriction and has essentially become the face of the Southern border migrant crisis, but this is under Biden's administration. That being said, in the past, Harris has supported measures Biden has not. 
Harris was a co-sponsor for Senator Bernie Sanders' Medicare for All bill in 2017, whereas Biden has been vocal for his support of bolstering Obama's Affordable Care Act. Harris was also a co-sponsor of the Green New Deal which called for restructuring the American economy to tackle the increasing effects of climate change. While Biden calls the Green New Deal a "crucial framework," his climate plan calls for transitioning to clean and renewable in ways that can boost the American economy.
Harris is in-line with most Democrats on gun control measures, reproductive rights and repealing Trump's Tax Cuts and Jobs Act, but, like Biden, has not supported calls to defund the police. Likely stemming from her background as a prosecutor and California's attorney general, she did say "reimagining how we do public safety in America" was needed. 
Arguably, Harris' largest controversy prior to her run for the Democratic presidential nomination and her time as vice president was in 2018: when she compared Immigration and Customs Enforcement (ICE) to the Ku Klux Klan during a Senate hearing.
This is all speculative, but a Kamala Harris presidency has the potential to be more left-leaning than Biden's. Will it come to pass? Who can say for sure.