Weekly Market Insights: Ukraininan War Stresses Economy
War in Ukraine weighed on stocks as investors assessed the economic impact of continued hostilities, expanding economic sanctions, and potentially higher inflation due to rising oil prices and new stresses on the global supply chain. The Dow Jones Industrial Average fell 1.30%, while the Standard & Poor's 500 lost 1.27%. The Nasdaq Composite index slid 2.78% for the week. The MSCI EAFE index, which tracks developed overseas stock markets, dropped 3.21%.1,2,3
Another Volatile Week
The uncertainty introduced from Russia's invasion continued to whipsaw the financial markets last week. Intensifying hostilities early in the week sent stocks sharply lower as oil prices surged and a flight to safety drove investors to buy bonds.
Stocks rebounded mid-week following the release of positive economic data and Congressional testimony by Fed Chair Jerome Powell, who said the Fed is likely to move forward on rate hikes, but would proceed cautiously. Investor enthusiasm was short-lived, however, as stocks resumed their decline on Thursday into Friday despite a strong employment report.
Powell Testifies
Fed Chair Powell told Congress on Wednesday that he would propose a 25 basis point increase in the federal funds rate when the Federal Open Market Committee meets in mid-March. He conceded that the invasion of Ukraine and the economic sanctions against Russia introduced a level of uncertainty and that the Fed would proceed carefully with monetary tightening.
Powell also testified that he would not have the Fed's strategy to shrink its balance sheet finalized before the mid-March meeting. Alluding to the urgency of fighting inflation, Powell left the door open to more aggressive rate hikes later in the year.4
This Week: Key Economic Data
Wednesday: JOLTS (Job Openings and Labor Turnover Survey).
Thursday: Consumer Price Index. Jobless Claims.
Friday: Consumer Sentiment.
What is the Lifetime Learning Credit?
The Lifetime Learning Credit (LLC) is a tax credit for qualified tuition and related expenses. It can help pay for undergraduate or graduate studies, as well as courses to acquire or improve your job skills. The credit is worth up to $2,000 per tax return.
Another good thing about this tax credit is that it's available for an unlimited number of tax years, unlike the American opportunity tax credit that is only for the first four years at an eligible institution.
To claim the LLC, you must be paying qualified education expenses for a higher education and be enrolled at an eligible educational institution. Check out the IRS guidelines for more details and whether or not you may qualify.
* This information is not intended to be a substitute for specific, individualized tax advice. We suggest that you discuss your specific tax issues with a qualified tax professional. Tip adapted from IRS.gov5
---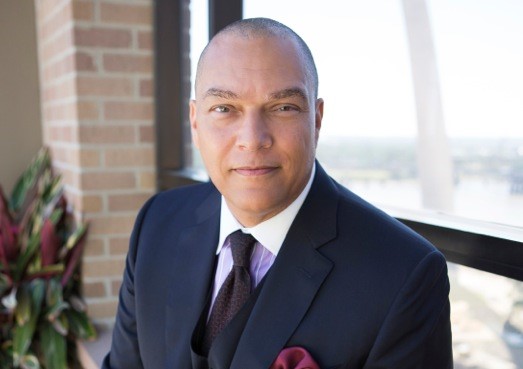 Paul Ellis, CIMA® may be reached at 425.405.7720 or paul.ellis@elliswealthmanagement.net.
This material was prepared by MarketingPro, Inc., and does not necessarily represent the views of the presenting party, nor their affiliates. This information has been derived from sources believed to be accurate. Please note – investing involves risk, and past performance is no guarantee of future results. The publisher is not engaged in rendering legal, accounting or other professional services. If assistance is needed, the reader is advised to engage the services of a competent professional. This information should not be construed as investment, tax or legal advice and may not be relied on for the purpose of avoiding any Federal tax penalty. This is neither a solicitation nor recommendation to purchase or sell any investment or insurance product or service, and should not be relied upon as such. All indices are unmanaged and are not illustrative of any particular investment.
Investment Advisor Representative, Cambridge Investment Research Advisors, Inc., a Registered Investment Advisor. Registered Representative, Securities offered through Cambridge Investment Research, Inc., a Broker/Dealer, Member FINRA/SIPC. Cambridge and Ellis Wealth Management, LLC are not affiliated. The information in this email is confidential and is intended solely for the addressee. If you are not the intended addressee and have received this email in error, please reply to the sender to inform them of this fact. We cannot accept trade orders through email. Important letters, email, or fax messages should be confirmed by calling (425) 405-7720 . This email service may not be monitored every day, or after normal business hours. This material distributed via the MarketingPro system.  
---
Footnotes and Sources
The Wall Street Journal, March 4, 2022
The Wall Street Journal, March 4, 2022
The Wall Street Journal, March 4, 2022
The Wall Street Journal, March 2, 2022
IRS.gov, January 26, 20216. Healthline.com, September 30, 2021