Baseball: Mavericks win 5-3 against Tomahawks
by Mario Lotmore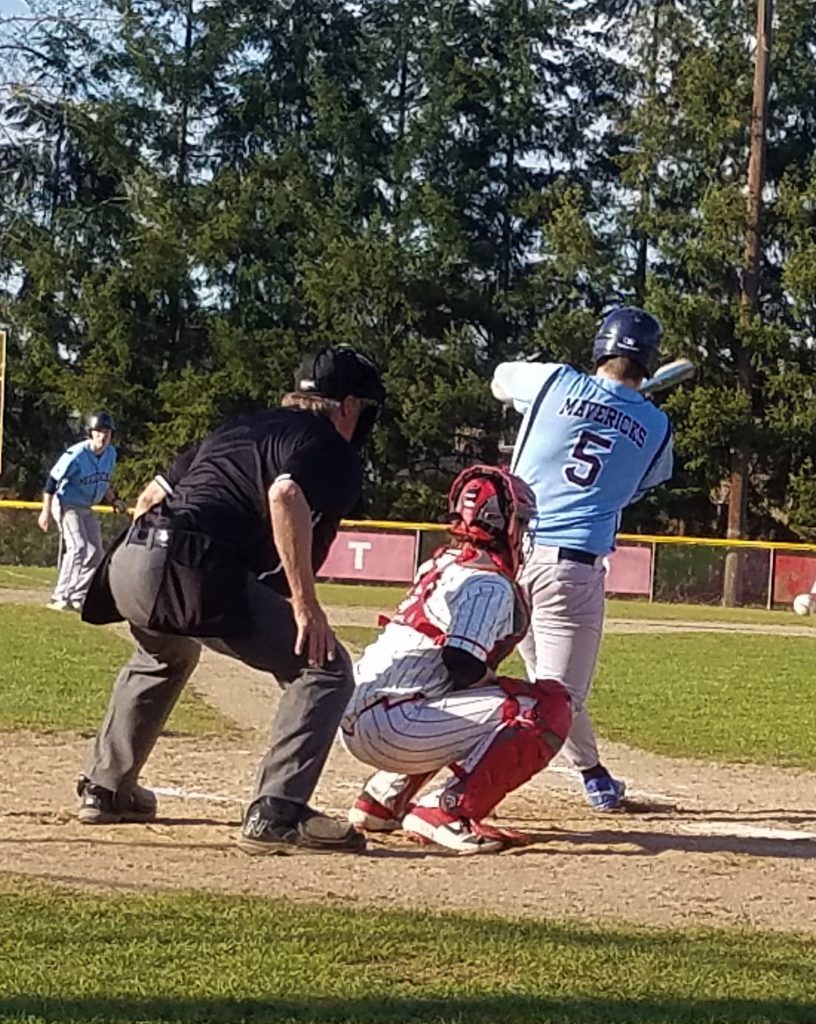 With a hit to center outfield by No. 13 Parker Cumberland, the Mavericks took the lead 4-3 in the sixth inning. Both Connor Kauff man and Brady Johnson scored as Mavericks onlookers cheered.
The excitement didn't end as No. 4 Mason Vaughn made it to third base with an incredible hit to right center field positioning the Mavericks for their fifth run against the Marysville-Pilchuck Tomahawks at the top of the seventh inning.
No. 2 Cutter Buchea sealed the deal bringing Mason home increasing the Mavericks lead to 5-3.
In the bottom of the seventh with Tomahawks Daniel Kirkwood on first and Kevin Faulkner on second, they were poised to tie the game with the possibility of an extra inning.
Parents for both teams were tense but Mavericks pitcher Parker Cumberland remained calm under pressure to end the game with three consecutive strikeouts.
Mavericks Coach Bill Hummel said, "The Tomahawks are a great team." He further added, "We knew they would be a challenging team."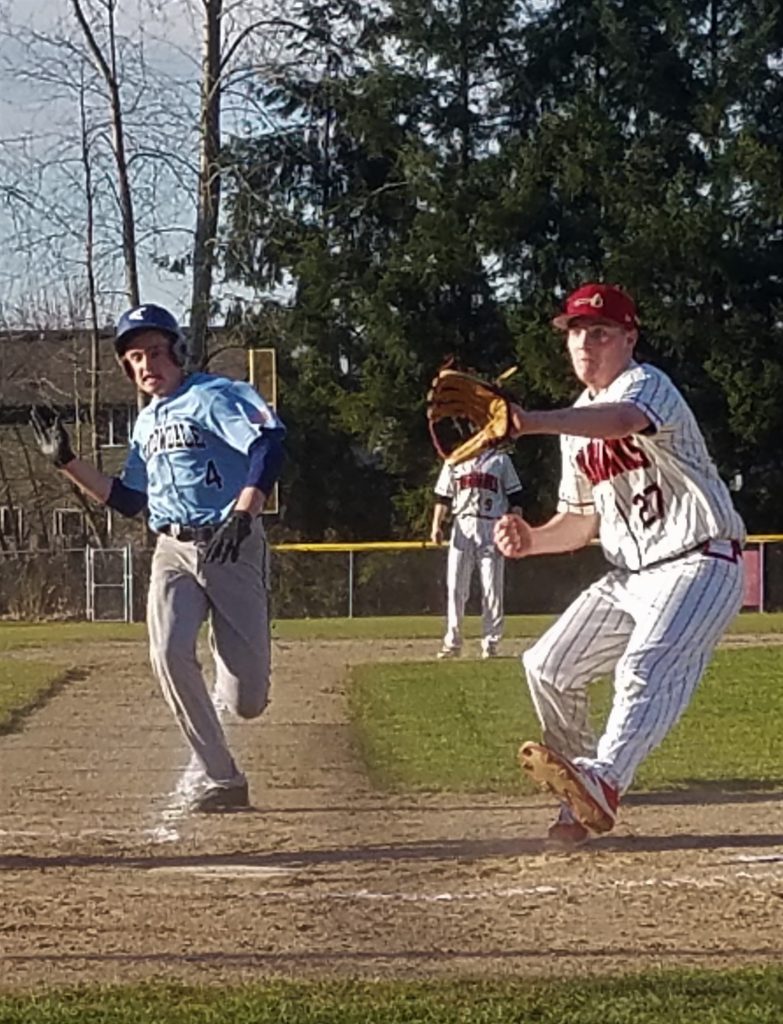 On what he felt led the Mavericks to victory Coach Hummel replied, "We scored runs when needed. We have a young team but they are performing well. We still must work on our offensive."
Tomahawks Coach James Day stated, "We fell fl at and were not prepared. We brought our guys to the plate but couldn't score runs." When asked what the Tomahawks could have done better, Coach Day replied, "Get more guys to plate and make the pitcher work more." He further added, "The Mavericks defended well and made our pitchers work."
Don't miss The Mavericks next game 4pm Friday, April 5 against Shorecrest Scouts at Meadowdale High School.