April is celebrate diversity month
by Kirsten Johnson
kirsten.johnson@lynnwoodtimes.com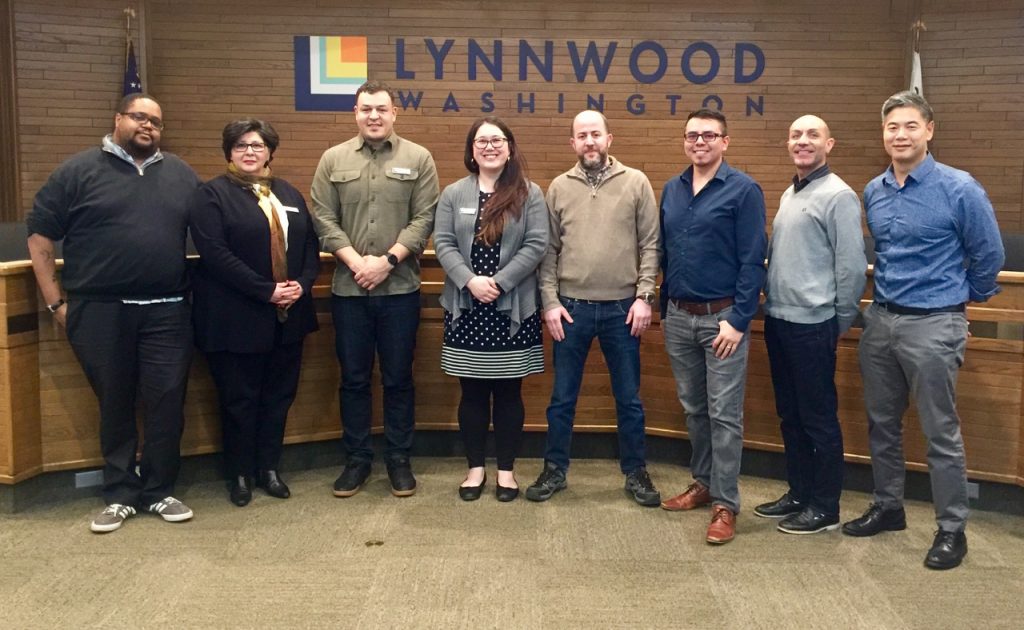 April is "Celebrate Diversity Month." The city is sponsoring this month its third annual "Step Up: Moving Racial Equity Forward Conference" aimed at supporting "change across all sectors and undoing structural racism in Snohomish County and surrounding areas."
The ticketed event is slated for April 26, the last Friday of the month, to coincide with the YWCA's "Stand Against Racism Day," according to city spokeswoman Julie Moore. It's expected to draw more than 500 attendees. For the first year, the DEI Commission is hosting a breakout workshop titled, "How Can I Be The Change?"
The Commission also is planning to debut at the conference a new decal that says "All Are Welcome." The decals are intended to be displayed by community members around town including on storefronts and cars.
"As the city government, we serve all people," Moore said. "So we need to honor everybody for their contributions and what they bring to the table. We feel it's our duty to remove barriers and ensure that all the people of Lynnwood are able to participate, engage with their community and feel like they're part of the community."
The way John Waters, a commissioner for the City of Lynnwood's Diversity, Equity and Inclusion Commission sees it, he wants to make his two daughters' world just a little bit better.
"People normally use the phrase 'diversity makes us stronger' but I think it's deeper than that," said Waters. "I think we are better connected when we learn from others — it's harder to build up walls. It's harder to feel angry and misunderstood when you know what the other person is going through."
The seven-member DEI Commission was established in 2017. Its commissioners reside in the community and serve three-year terms. Ultimately, the commission aims to ensure that Lynnwood remains a "welcoming city" and a "cohesive community that respects all." Earlier this year, Waters said it assisted in the hiring of the city's new human resources director. He said the commission is particularly important as Snohomish County becomes increasingly diverse.
"Seattle is a city that's on the rise," Waters said. "More folks are moving in for jobs and as King County becomes more expensive, Snohomish County and everything along the I-5 corridor, is going to grow. We're going to have a lot more people and it's good to have an entity that looks out for that and tries to ensure that the future is better for all residents as we grow."
The Edmonds School District also plans to highlight during the month of April "some of the many ways we work to celebrate diversity every day," district spokeswoman Kelly Franson said in an email. She said the district recognizes that, "each student brings a unique perspective and we strive to celebrate that diversity every day."
For more information about the "Step Up: Moving Racial Equity Forward Conference" visit https://www.eventbrite.com/e/step-up-moving-racial-equity-forward-2019-tickets-57210391822