Do-It-Yourself: Laundry Soap
Give your spring cleaning a fresh boost!
By Amy Donavan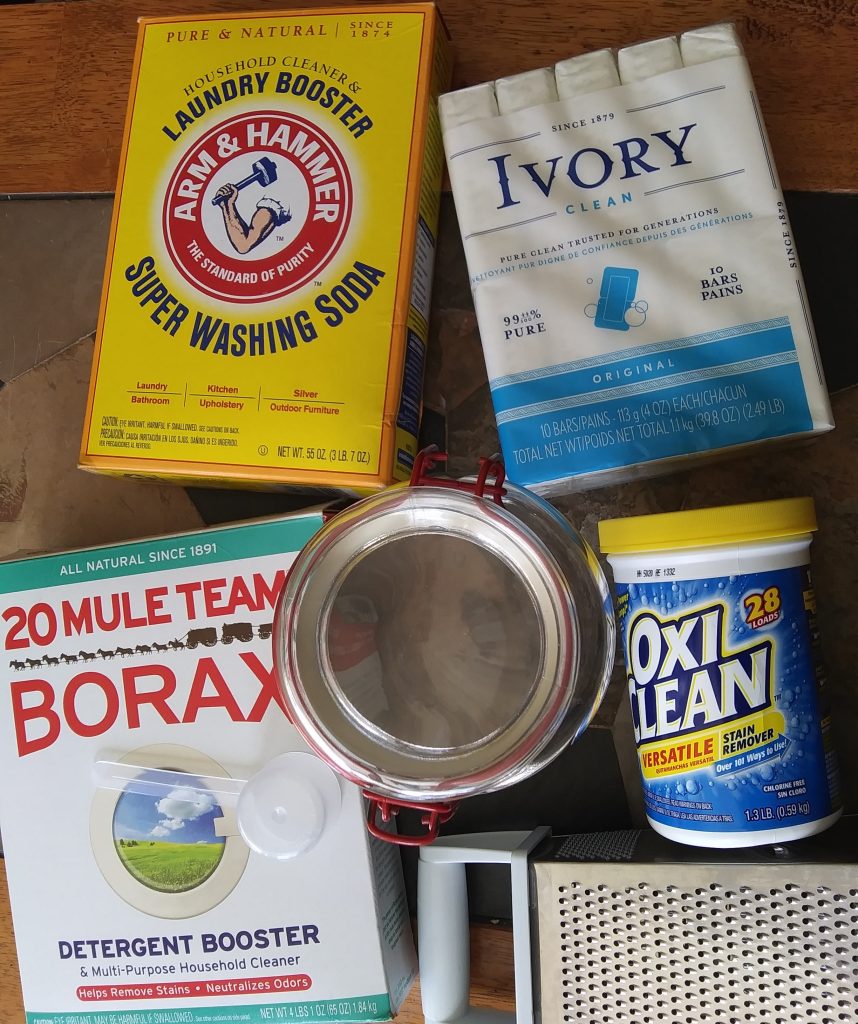 From start to finish it will take approximately five minutes to make a batch of homemade laundry soap that yields six cups to tackle the dirtiest of jobs. All of the ingredients can be purchased from a local Lynnwood grocery store and the price tag of $1.50 per batch is a great reason to give this a try!
To make this inexpensive laundry soap, combine two cups of Arm & Hammer Washing Soda, two cups of 20 Mule Team Borax, and one half cup of OxiClean in a large mixing bowl.
Finely grate two four-ounce bars of Ivory Soap (it is fine to substitute the same amount of any laundry bar soap that you would like, such as Zote) and then add it to the bowl. Stir to combine.
Next blend the laundry soap mixture in small batches with a food processor or blender until the mixture reaches an even powdery consistency. That's it, folks!
If you prefer chunkier laundry soap you may skip the blender step in these instructions. However, this is not recommended especially if using a high-efficiency washing machine.
For standard washing machines, use one quarter cup of laundry soap per load. For a high-efficiency washing machine, use two tablespoons per load
Store your laundry soap in a large container with a lid.
This laundry soap can be used on the most daunting of laundry mysteries; especially from hyperactive children! May this inexpensive homemade laundry soap be a fresh step in the right direction for you and your family.