City-wide egg hunt kicks off
by Luke Putvin
luke.putvin@lynnwoodtimes.com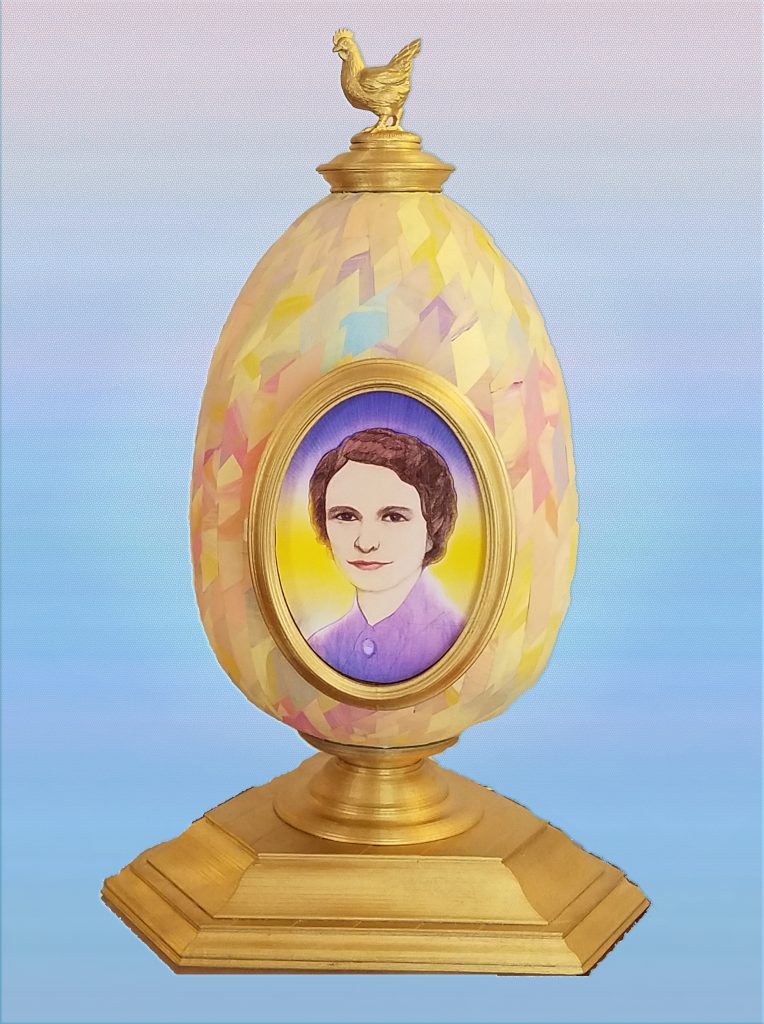 EGGS-plore Lynnwood is an event occurring throughout Lynnwood until May 5. Anyone can hunt for these eggs and collect them using their cell phone app. The event itself is free and the Lynnwood Arts Commission is randomly giving away prizes to the egg hunters. Some business locations where the eggs are located are giving away small prizes.
"The number one goal is fun," says Fred Wong, Community Programs Coordinator for the Parks, Recreation & Cultural Arts Department. "We also want to showcase how creative the 27 artists are and many of the human service organizations where the eggs are located. If you don't know Lynnwood has a food bank, go there, find the egg, talk to the people and find out what they do."
Why eggs? Well, events similar to this one existed in Chicago with artist-made cows and in Seattle with artist-made pigs. Lynnwood chose eggs because at the time our area was still developing, about 100 years ago, there were a lot of small farms. In fact, Lynnwood used to be the second largest egg producing region in the United States. Not only are the artists' eggs representative of our city's past, but they have wonderfully creative designs; one is even made to be a cyborg egg.
A lot has gone into making this event possible. Not only is there organization from a staff member and many Arts Commissioners, but it takes the 27 artists who made each egg. It also takes the 27 locations where the eggs are located. Finally, there is a skilled software programmer that has created the app that allows Egg Hunters to find all the eggs.
The Arts Commission is a group of local volunteers who are all passionate about the arts and creative activities throughout the city. In addition to EGGS-plore, they are involved with things like traffic signal box public art, fundraisers like the Art of Food & Wine and numerous other events.
The Arts Commission meets on the third Tuesday of every month from 6:30-8:30pm at the Senior Center. If you would like to volunteer for the Lynnwood Arts Commission, contact Fred Wong at fwong@lynnwoodwa.gov. For more information, visit their website: www.LynnwoodArts.org.