Lynnwood City Council April proclamations
by LUKE PUTVIN
 luke.putvin@lynnwoodtimes.com
Several proclamations occurred at the April 8 city council business meeting. These proclamations included National Volunteer Week, Stand Against Racism Week, Education & Sharing Day and the Arbor Day Proclamation.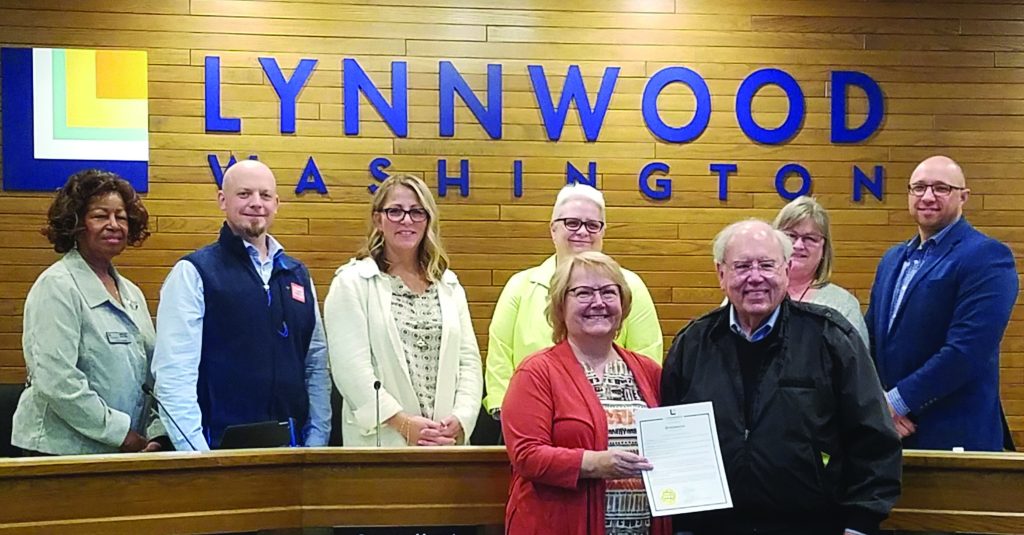 April 7-13, 2019 was proclaimed to be Volunteer Week in the City of Lynnwood. Council Vice President Christine Frizzell read this proclamation and commented on the importance of volunteers in a community of citizens. She stated how even if some of us may not have time during the day to volunteer, simply waking up a couple hours earlier to volunteer somewhere like the Lynnwood Food Bank makes a huge difference for people in our community.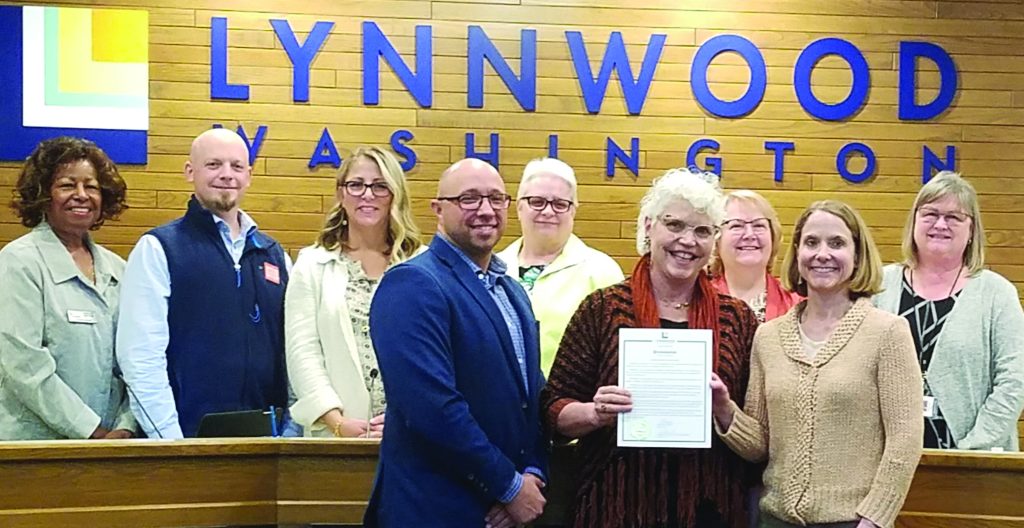 April 25-28, 2019 was proclaimed to be Stand Against Racism Week in the City of Lynnwood. Council President Goodwin presented this proclamation to Vicki Dorway, Community Resources Coordinator at the YWCA. This proclamation advocates for increased awareness and negative effects of racism and involves the partnership of the YWCA of Seattle- King-Snohomish, the City of Lynnwood, local business, community organizations and others.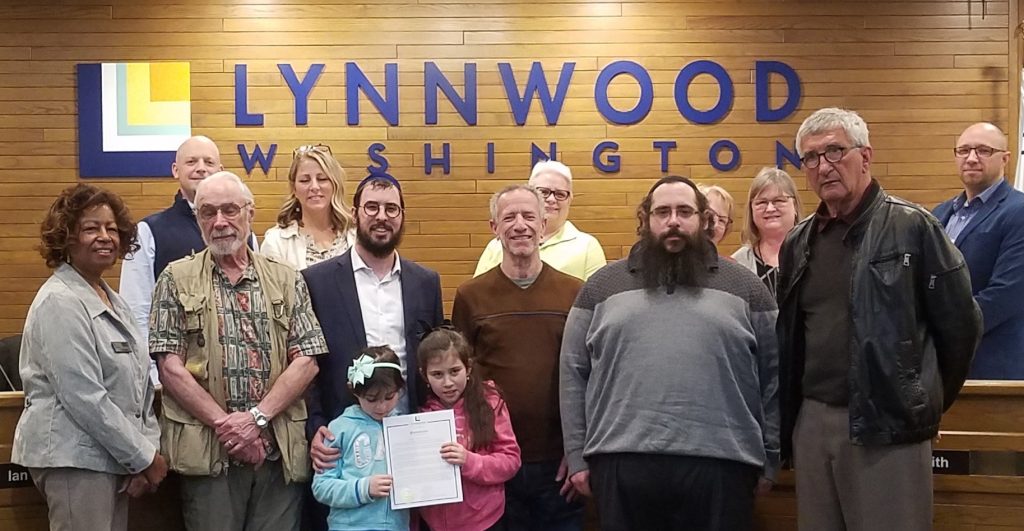 April 16, 2019 was proclaimed to be Education & Sharing Day. Councilmember Sutton presented this proclamation to Rabbi Berel Paltiel, who presented a poignant speech that is located in its entirety in the opinion and advice section of this paper.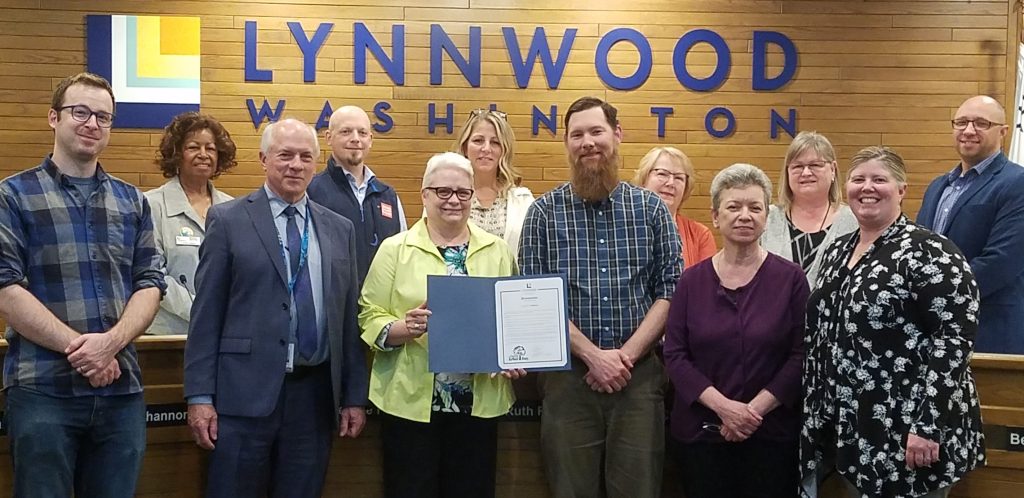 Councilmember Ross presented a proclamation in recognition of Arbor Day. The City of Lynnwood will celebrate Arbor Day on April 22, 2019 with a fruit tree planting at the brand new Interurban Trail, 40th Ave W Plaza. In this proclamation, Lynnwood also received its 20th Tree City Award. In order to achieve Tree City USA status, a city needs to meet the four core standards of sound urban forestry management. According to the Arbor Day Foundation, they are: (1) maintaining a tree board or department, (2) having a community tree ordinance, (3) spending at least $2 per capita on urban forestry and (4) celebrating Arbor Day.