Alderwood Middle School hosted second annual Digital Learning Fair
The second annual Digital Learning Fair brought students from around the Edmonds School District together in a two-hour event, that showcased students' inventions and projects created using classroom technology.
Many aspects of digital learning were on display from coding, to robotics, to computer applications that create music.
The event was held at Alderwood Middle School on May 4 with over 36 different presentations from 19 different schools in the field of computer science and technology which is rapidly becoming the future of our education system and our economy.
Brian Fulmer who is an Instructional Technology Coach for Edmonds School District, who helped organize the event, says the Digital Learning Fair is a great way to bring all the schools together, and give students a chance to showcase their accomplishments.
"This is an opportunity for us to support teachers, and a way to bring everyone together and give students a chance to see what everyone is doing." Fulmer says.
Fulmer emphasized outside contributing groups to the fair, including University of Washington students from the Paul G. Allen School of computer Science and engineering known as Allen Ambassadors.
The presentation by the Allen Ambassadors was the use of Edison robots. Edison robots are used to teach computational thinking and computer programming in a hands on way. The robots teach programming concepts in a fun way students can interact with.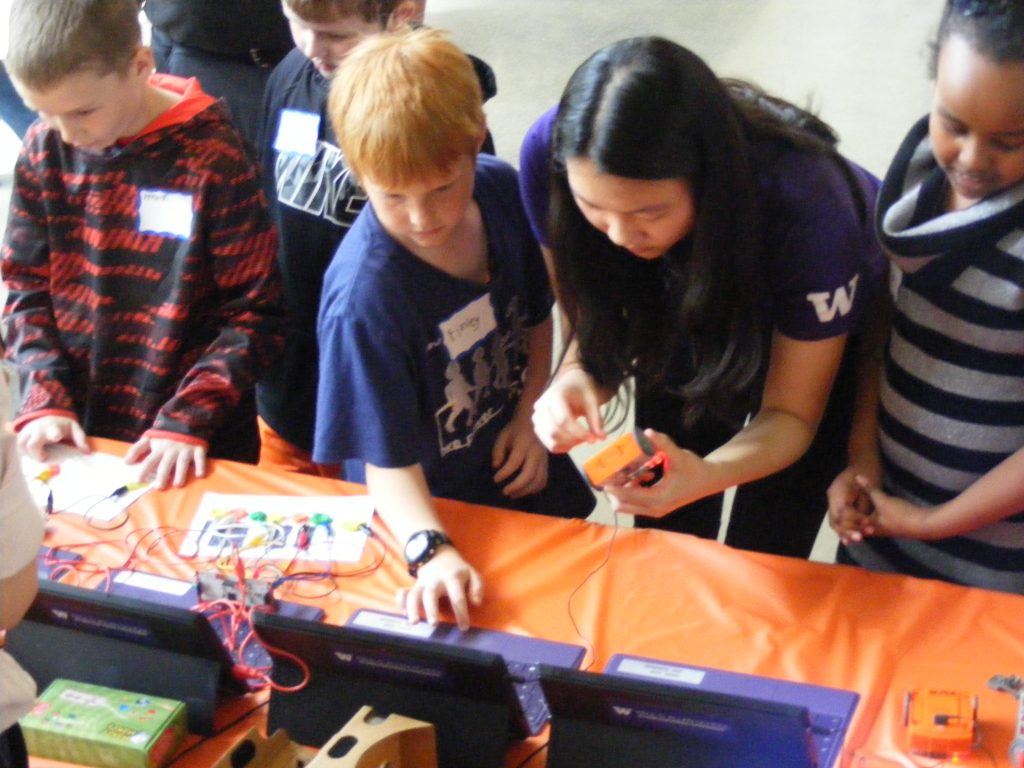 Allen Ambassador, Alex Banh stated the study of computer science is a rapidly growing field, and computer science reaches into all aspects of the creative process not just solely computers.
"Computer science is the future of other things not associated with computing, such as music, art, and even construction." Banh says.
"It gives a chance for our students to talk to college students who are doing the same things and it really makes a difference," Fulmer says. "These technologies are a powerful and contemporary way for students to express themselves."
Meadowdale High School Senior, Jacob Vaughn, presented a 3-D printing machine at the fair demonstrating the process of 3-D printing and demonstrating for other students how to prototype their own inventions.
"3-D printing can help people out in many ways," Vaughn said. "It can be used for just about anything including making prosthetics for kids that can be customized and very cool looking."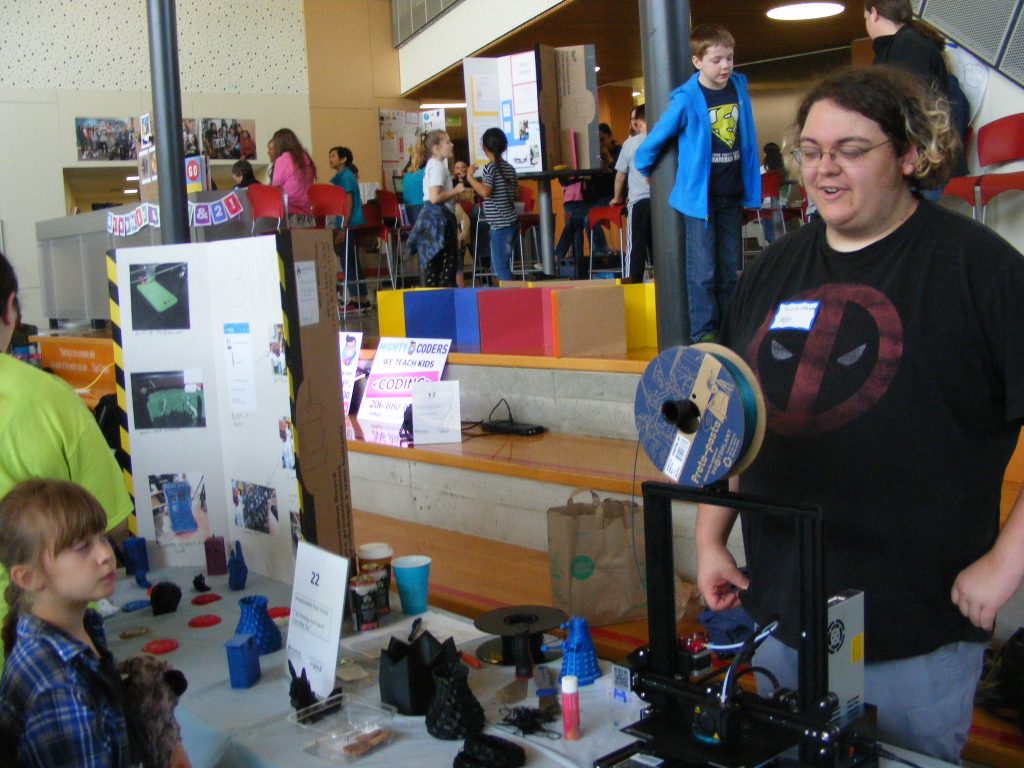 Vaughn hopes to someday make educational videos about 3-D printing and how it can be used in art and science. 3-D printing is the future for many career fields ranging from construction to the medical field.
A display by Sherwood Middle School presented three online applications that help students write and compose music, select different beats and layer sounds together to write songs on the computer. The apps Incredibox, Flat.IO, and Chrome Music allow students the opportunity to create music without a playing an instrument. Sherwood Middle School music teacher Annie Floe says these apps allow students to explore a musical creative side.
"Students who otherwise would not consider doing music, now have an opportunity to try." Floe said.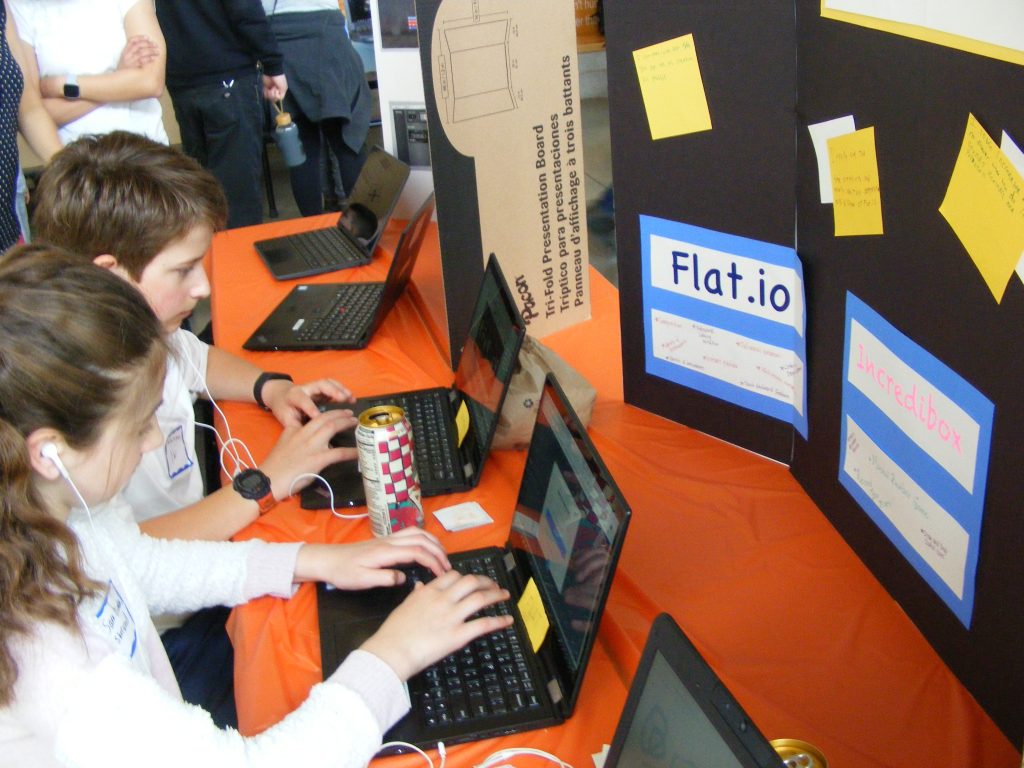 Another feature at the fair was a project from Meadowdale Elementary that is using live mobile daily announcements at the school streamed through a secure YouTube channel.
Meadowdale Principal Dan Davis says he works with sixth-grade students to bring those announcements to the school from multiple locations every Monday and Friday.
"It gives a chance to showcase different projects that different classrooms are doing. There are new events each day and it is live and interactive." Davis said.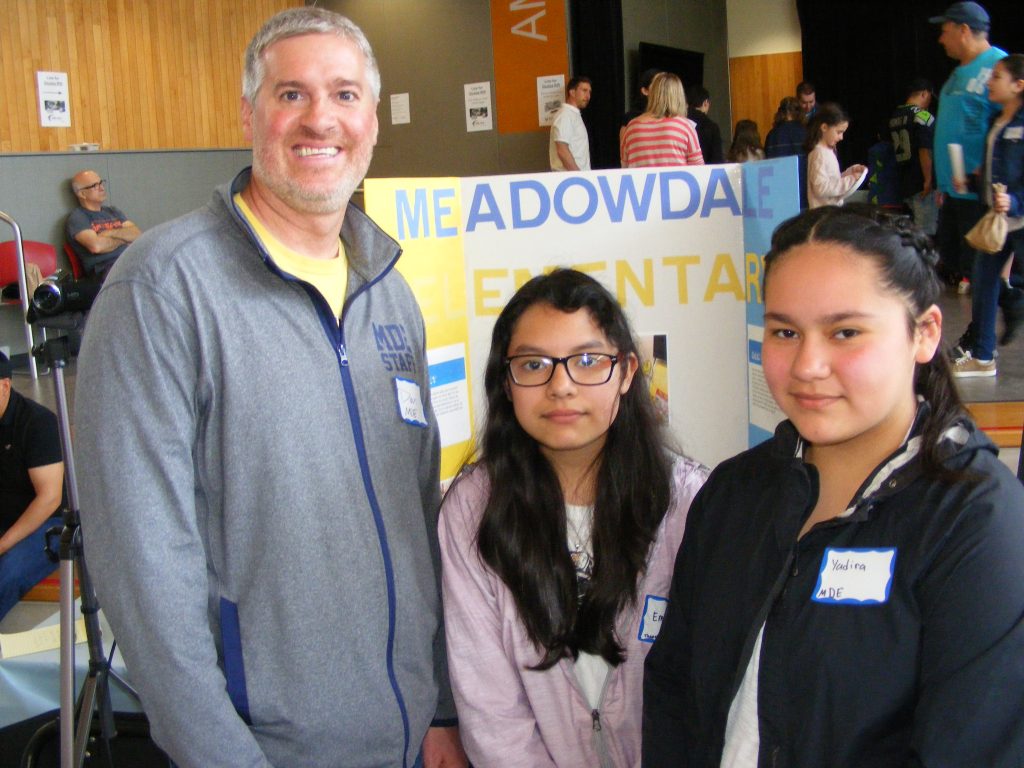 Lynnwood Elementary had a showcase for coding by third graders. Coding teaches students how to give instructions to a computer, understand sequencing of instructions, and problem solve.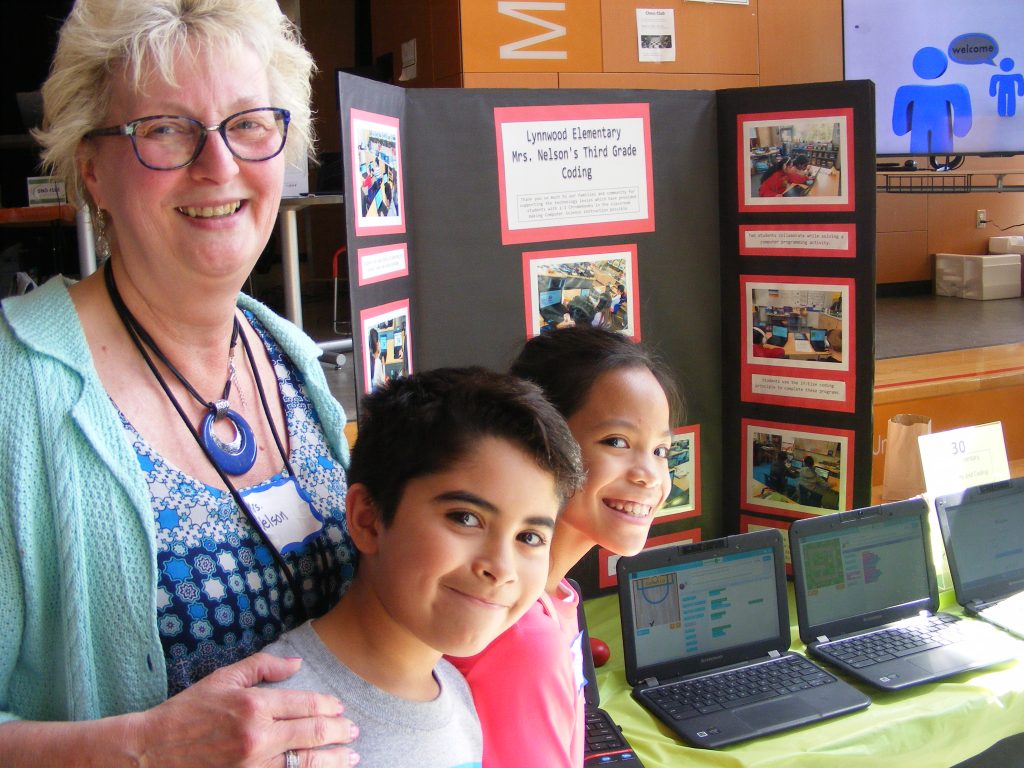 Third-grade teacher Mrs. Nelson encourages students to learn coding especially when it gets difficult.
"We try to get kids prepared for the future," Nelson says. "It is a great way to learn how to problem solve."
As the future moves further into the digital age, Fulmer says the goal is for students to have access to technology and for every student to have a Chromebook at some point in the future.
"When every kid has a Chromebook it provides students the choice, and the ability to share beyond the walls of the classroom," Fulmer says. "We are committed to bringing tech to students."
Below is a list of all the district schools that were represented in the event:
Alderwood Middle School
Beverly Elementary School
Brier Elementary School
Cedar Valley Community School
Edmonds Elementary School
Hazelwood Elementary School
Lynnwood Elementary School
Lynnwood High School
Madrona School
Maplewood Parent Cooperative
Martha Lake Elementary School
Meadowdale Elementary School
Meadowdale High School
Scriber Lake High School
Seaview Elementary School
Sherwood Elementary School
Spruce Elementary School
Terrace Park School
Westgate Elementary School