Spectacular display of Native American culture at the 34th Annual Edmonds Community College Powwow
by LUKE PUTVIN
luke.putvin@lynnwoodtimes.com
Hundreds of people gathered at the Edmonds Community College Seaview Gymnasium in Lynnwood on May 4th and 5th to attend its 34th Annual Powwow. The event brought nations as far as Montana and California to proudly display Native American dance, clothing, jewelry, handmade musical instruments, blankets, bed sets, shoes and more.
Members of the Muckleshoot, Lummi, Puyallup, and Suquamish tribes were among those that participated in the event. This year's theme was, "Restoring the Salish Sea."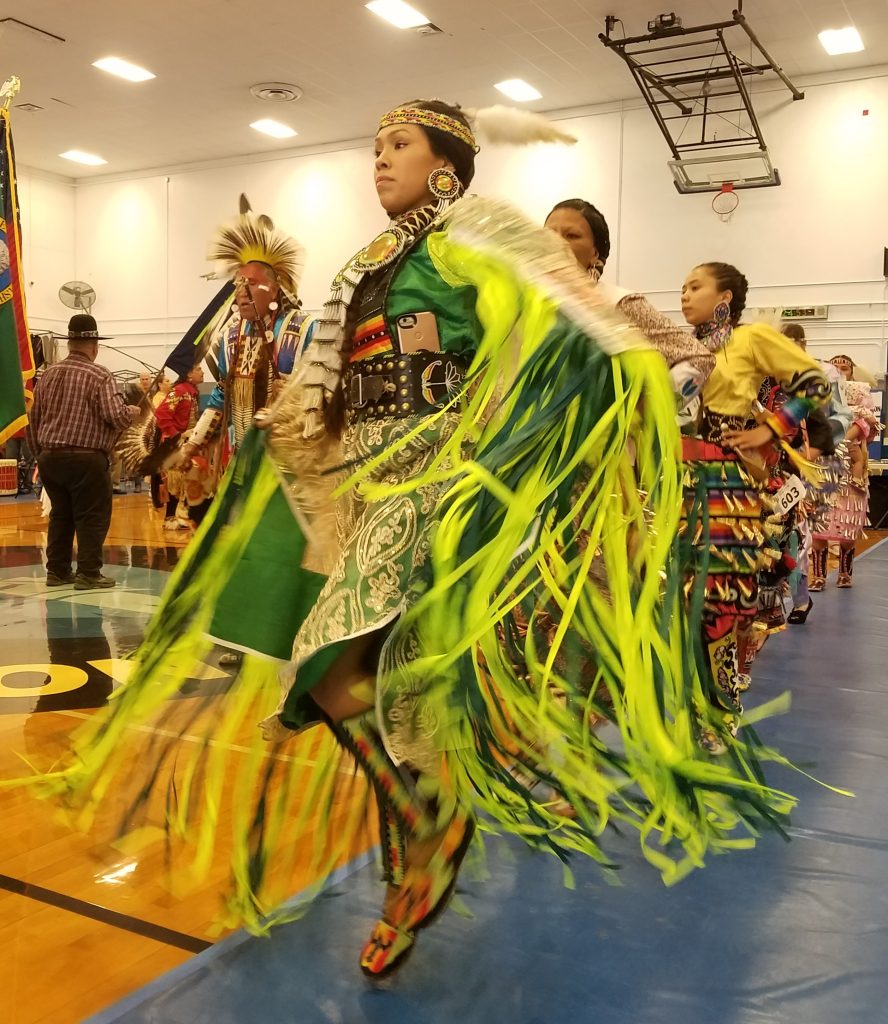 The event opened with a Grand Entry of dancers followed by a prayer and flag raising ceremony. Members of many nations entered the gymnasium carrying flags while Powwow drummers and singers provided music. The thunderous drumbeat and wonderful singing filled the room for everyone to hear. Arlie Neskahi, a musician and educator was the emcee for the event.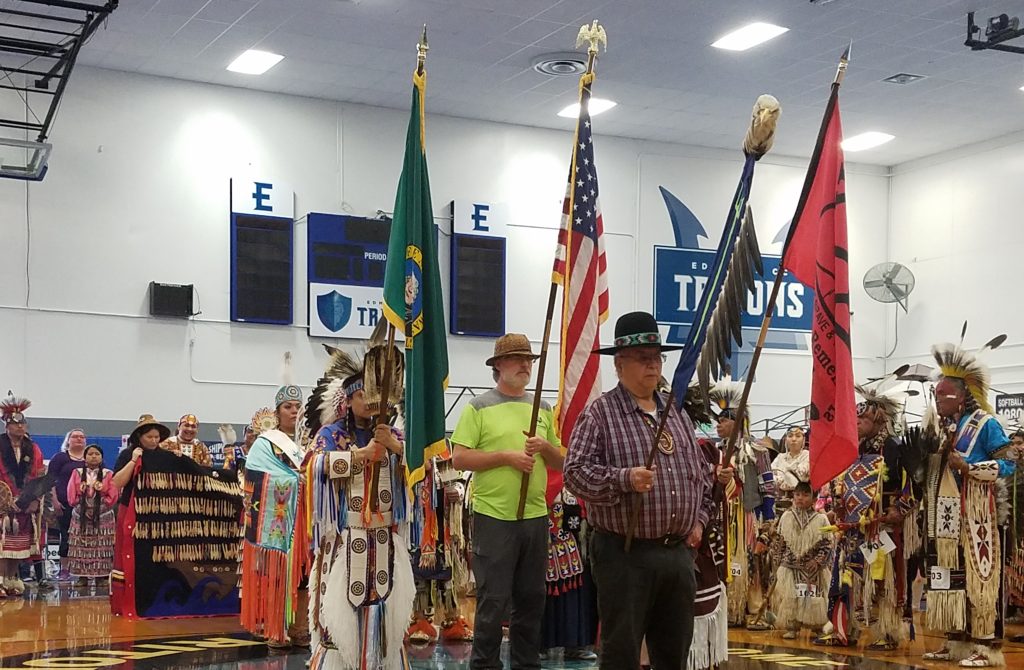 Grand Entry

Grand Entry

Grand Entry
Congressman Rick Larsen was among those in attendance. He said it was his third or fourth time attending the event, and he called the Grand Entry, "One of the highlights of my year."
Congressman Larsen said this event was a great opportunity for different tribes to come together and learn each other's' culture and contributions. He added events like these are important and that they allow us to celebrate Native Americans and support the preservation of indigenous cultures.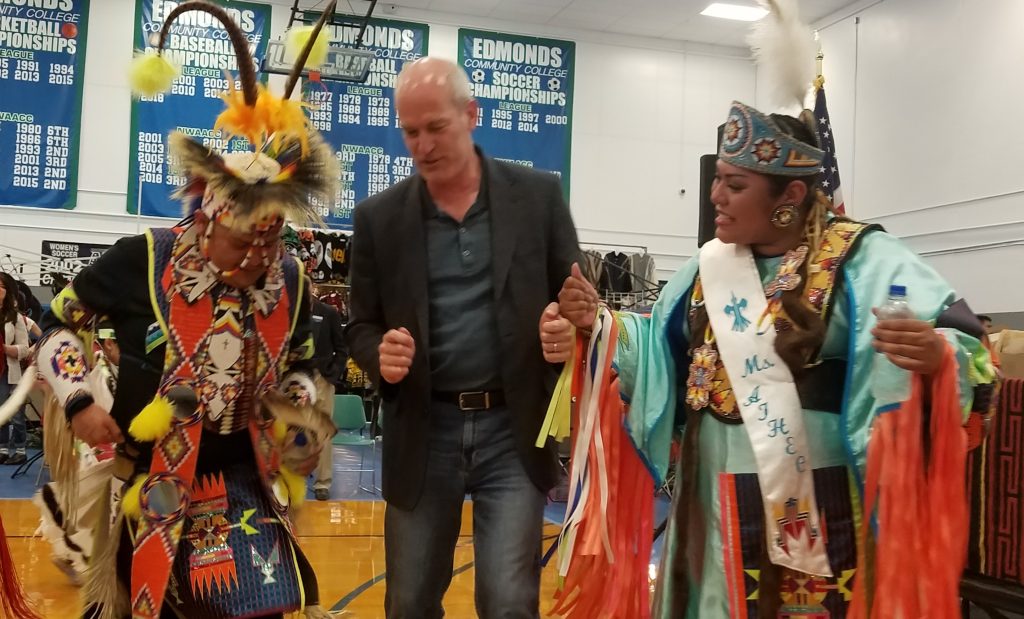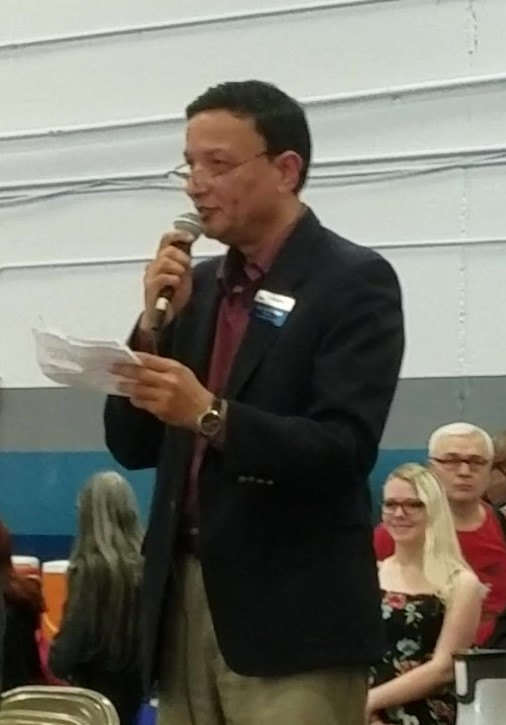 Dr. Amit Singh, president of Edmonds Community College, honored and welcomed all the indigenous people. He was thankful of the continual support from the nations that helped make the event possible. He expressed the contributions of Native American culture to the country.
Lynnwood Councilmember Ian Cotton and his daughter were also in attendance. He heard about the event from his wife, who attends Edmonds Community College. Cotton thought it would be a great opportunity to open a discussion of cultural dialogue with his daughter.
"Events like this are powerful reminders of those that were here before us, and that they still live here, with their own distinct culture, language and way of life," he said. Cotton also hoped that other attendees were moved by the event, which he called "emotionally powerful" and a way "to gain a greater understanding of the history and culture of those that lived here before us."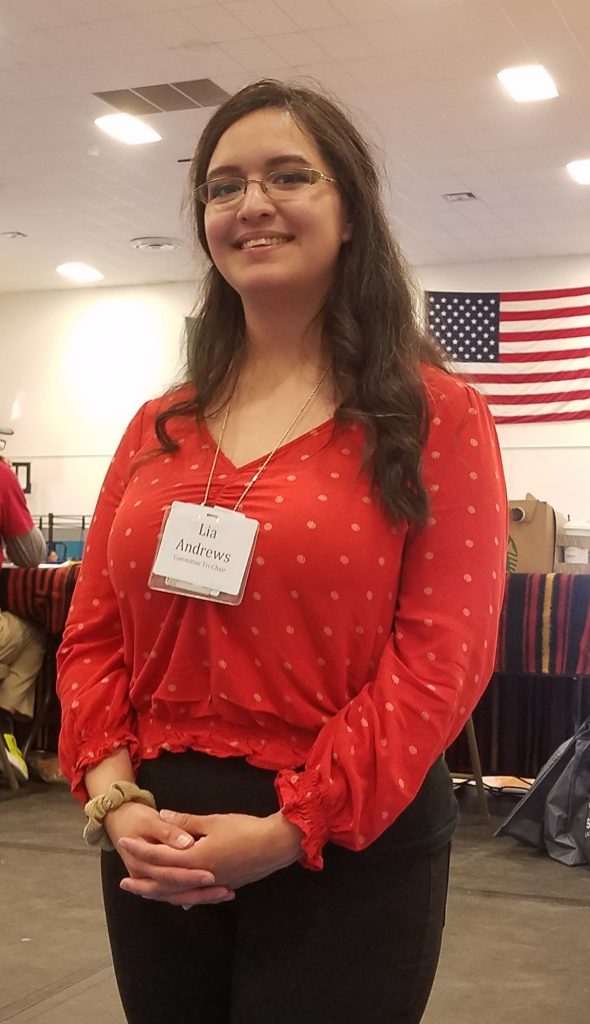 Lia Andrews, Tri-chair of the event, said the Powwow requires months of planning. The committee started meeting in October for this. She extended a special thank you to all the nations of the region, her fellow committee members and Edmonds Community College. She said the committee relies on a good relationship with the college to run the event smoothly.
Joanne, an attendee, said she came because of her early teaching career in Colville on a Native American reservation. She thinks it is important for people to walk away with the beauty of what occurs at a Powwow, showcasing all the different cultures. She also stated the event was a way for people to learn respect for one another and respecting the differences between cultures.
The term "Powwow," derived from the Narragansett Eastern Algonquian language, is defined as any gathering of Native people. Powwows also provide an opportunity for Native American artisans to sell their hand made goods and crafts such as pottery, moccasins, ribbon shirts, shawls, dream catchers, and paintings. Above all, Powwows are a time to preserve traditions, to sing and to dance to the heartbeat of the drum.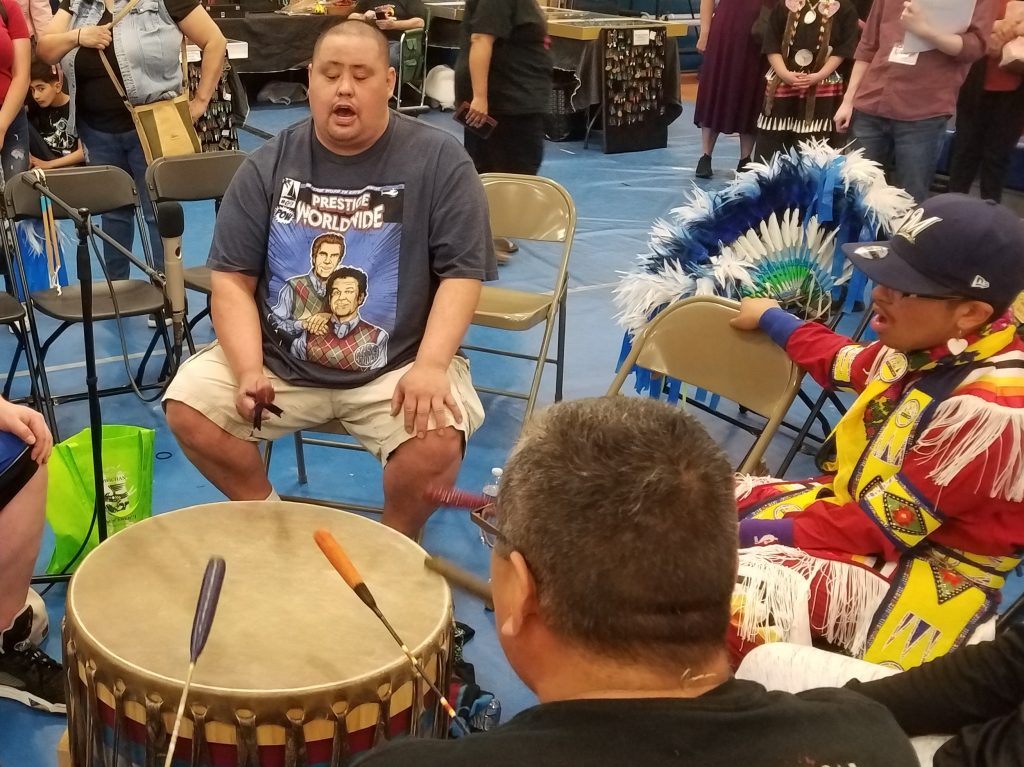 Powwow Veterans

Powwow Veterans