Seventh annual Health & Fitness Expo
by KIRSTEN JOHNSON
kirsten.johnson@lynnwoodtimes.com
EDMONDS — Hundreds of community members on May 18 came out for the sixth annual Health and Fitness Expo. The expo, a partnership between Edmonds Parks and Recreation, Edmonds School District, Move 60! and Verdant Health Commission, aims to promote health and fitness for families in Edmonds, Lynnwood, Mountlake Terrace and Brier.
"The goal is to get kids out and get them active," said Todd Cort, recreation supervisor for Parks and Recreation. "Especially for families in the school district, we really want them to get out and be healthy in general."
More than 50 health and fitness vendors participated in this year's expo including local chiropractors, markets, local fitness facilities and health organizations. Attendance was expected to exceed last year's 1,200 — nearly 900 people had arrived on Saturday only about an hour after the three-hour expo started. Among them was 13-year-old Valerie Lira. Lira, along with Ava Ngy, 12, and Allyson Webb, 10, were members of Pink Zebra Cheer, a youth community cheerleading organization. The cheer group participated in the expo to perform stunt demonstrations, meet with the public and recruit new members.
"It's important (to be here) because we get to help our community, help cheer other people and tell people more about what we can do," Valerie said. "Cheer can really help you get all your energy out. Stunts require a lot of power and teamwork."
"I like getting to know new people and I like that we get to talk to the community," added Ava.
"Cheer is a family," Allyson added. "Everyone is so close, we trust each other."
Nearby Pink Zebra Cheer was 6-year-old Landyn Olsen Weddell, who expertly swung a golf club as a line of children formed behind him at a miniature golf demonstration. Landyn's grandfather, Tom Olsen, said the two had decided to come to the event after receiving a flyer at Landyn's school.
Landyn said his favorite vendor at the expo was a basketball demonstration but he also enjoyed "hitting the ball" during mini golf.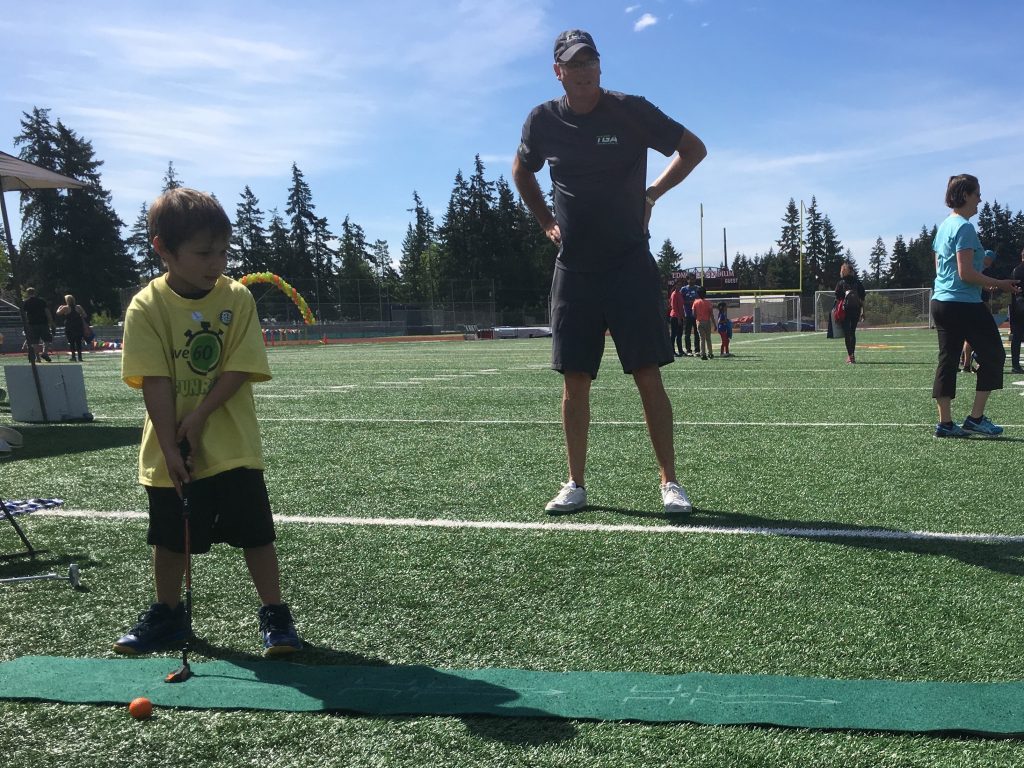 Near the stage, a cluster of people were beginning to participate in a Zumba demonstration. Others waited in line to test out a stationary exercise bike and nearby, a large cluster of children was beginning a hula hoop contest.
Sisters Johanna, 3, Stephanie, 12, and Andrea Hernandez-Gonzalez, 9, said they most enjoyed the expo's Bingo demonstration. The sisters also planned to participate in the expo's fun run.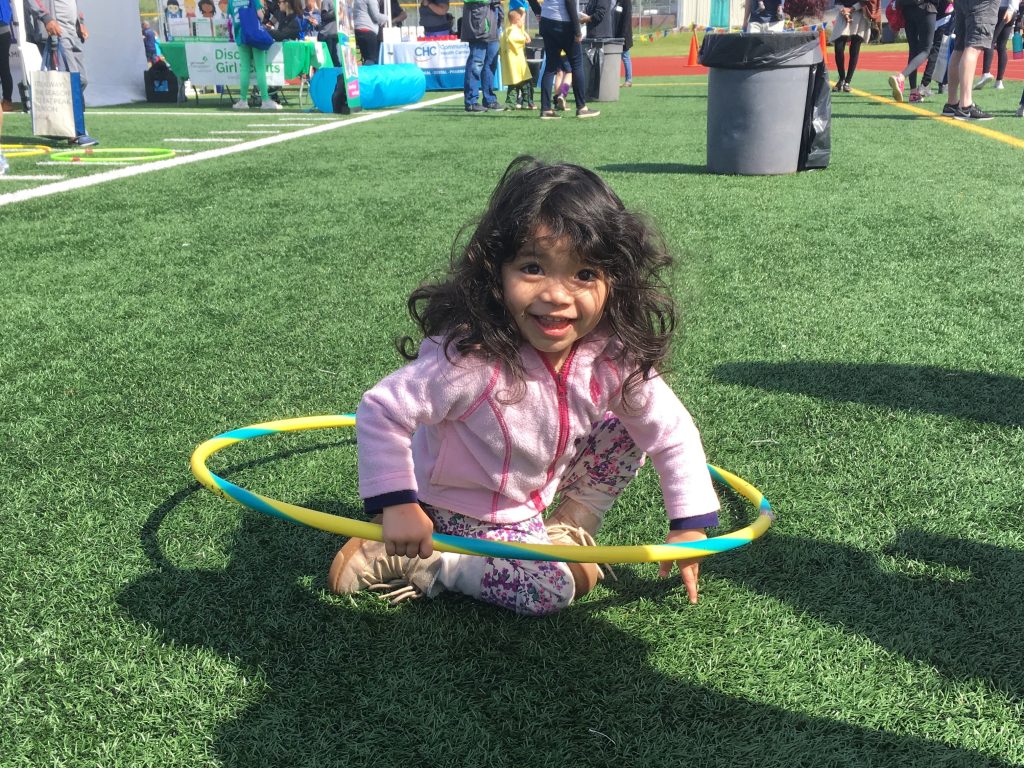 Attending the expo "makes me feel active," Stephanie said. "It's important (to be active) because then you're not being a lazy sloth."
Cort said the expo has grown considerably over the years and organizers hope to continue attracting more vendors in future years.