And they're off…congested 2019 election season has begun
by LUKE PUTVIN
luke.putvin@lynnwoodtimes.com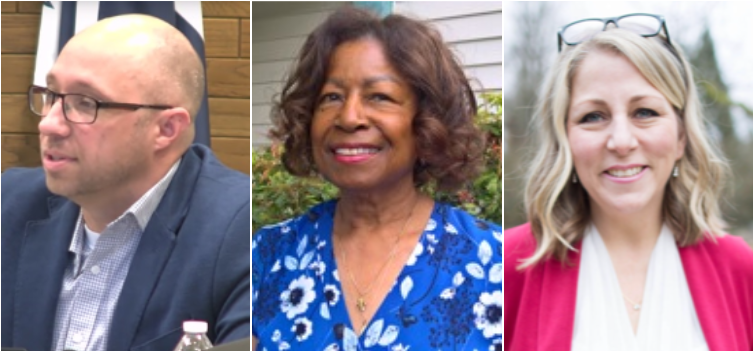 The filing period for the 2019 election ended Friday, May 17 at 5:00 p.m. The last day to register to vote by mail or online is July 29 and in person, August 6 in order to vote in the Primary. The Primary Election is August 6, 2019.
The election season has just begun but there have already been a couple surprises, specifically in the Lynnwood City Council races.
First, Council President Benjamin Goodwin is not seeking re-election. "I've been on the council for eight years," he said. "I talked with my family, and we made the decision that I wouldn't run for council again. I also just graduated from law school and will be studying for the bar (exam) from now until the end of July, so I wouldn't have the time to campaign."
Second, Councilmember Shirley Sutton is not seeking re-election to her current seat but instead has filed to run against Councilmember Shannon Sessions. At the May 20 council work session, Councilmember Sessions said,"To make [her filing against me] not awkward, (she) and I have spoken and talked about it. It's not awkward for us…we are all good, and we don't want that to affect any of the good work we are both doing on the council as we move forward. I care a lot about Shirley, and I only want good for her. I will run a positive campaign, and I know she will as well, so it's not going to stop the good work we are doing here."
Councilmember Sutton said of her run for a different seat, "I am not running against my opponent but running toward equity and inclusion of all or our residents."
The Lynnwood Times reached out to each candidate, asking for a brief bio. All participating candidates' responses are below.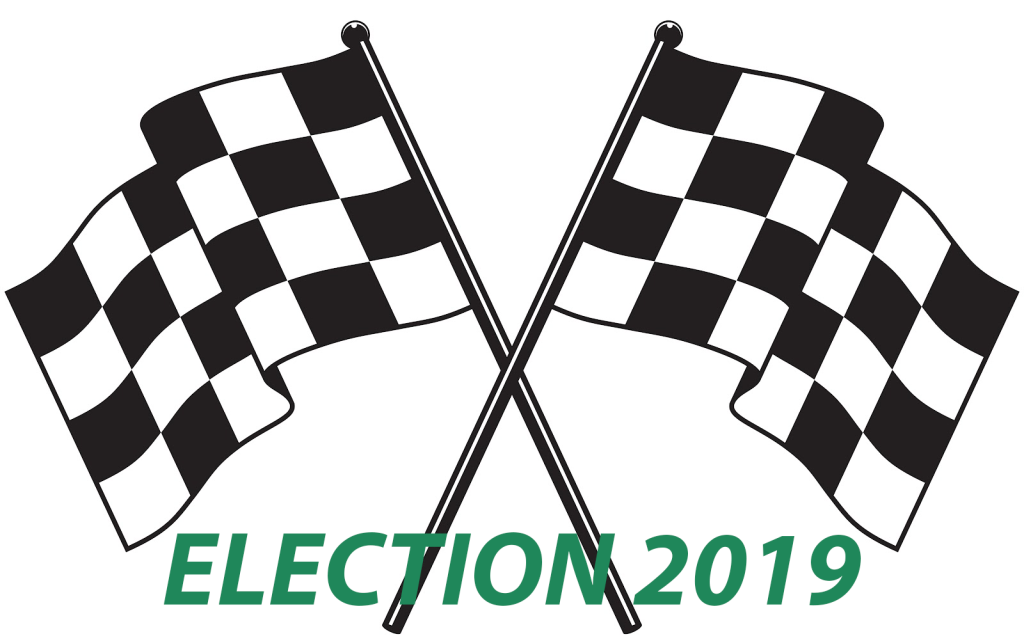 Lynnwood City Council Position 4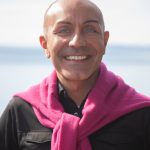 Ashkan Amouzegar
Elected Experience: Diversity, Equity and Inclusion Commissioner, Lynnwood 2018-2020
Other Professional Experience: Over 20 years of leadership in the banking industry; 200 RYT Certified Yoga Teacher; 12 years freelance writer and magazine editor; Personal Stylist
Education: B.A. of Arts in Biology and French Studies from Lewis & Clark College, 2000.
Community Service: Co-Chair of LGBTQ Affinity Group within private sector, 2013-Present; Domestic Violence Services Snohomish County, 2015-2018; Equity Foundation, 2013-2014; Nevah Shalom Synagogue, 2012-2014; Domestic Violence Resource Center, 2012-2013; Portland Art Museum, 2010-2014
Statement: Mayor Smith's call to action for up and coming leaders and the expression "Be the change…" are my inspirations to become a future leader. Working in the financial services industry for 20-plus years has allowed me to serve people from all walks of life by understanding their worries, cares and dreams.
We are still a young century faced with hard questions and it seems we are more divided than ever. It is critical to our legacy to create a robust community because our age of change demands it. It is time to build a community we want to live in now, and in the future, so everyone has a place at the table.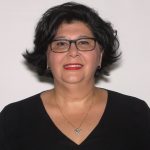 Naz Lashgari
Commissioner Naz Lashgari has served the city of Lynnwood as the Vice Chair of the Diversity, Equity and Inclusion Commission since its inception in 2017. In her role as the Vice Chair, she
has proposed and Implemented the "All Are Welcome" Decals for the city of Lynnwood and businesses. Commissioner Lashgari has also helped the Lynnwood Police Department Notecards outreach program to immigrants, by translating them into two different languages, French and Farsi.
As a woman in a leadership position, with proven understanding of business and human services, Lashgari understands the importance of managing growth and continuing the momentum while making sure Lynnwood will remain a safe and welcoming city.
"With the expansion and rapid growth of our city, it is important for city council members to be
committed leaders that are willing to work as a team around the hard conversations of the
inevitable development of the city of Lynnwood," she said.
"Current projections for growth in Lynnwood are exciting, representing a forward momentum. We must be proactive in making decisions that manage this growth, while continuing to embrace policies that promote Lynnwood as a safe, welcoming city where all are welcome."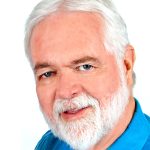 Jim Smith
Smith was born in Seattle, graduated from Edmonds High School, and has two bachelor's degrees from CWU: business administration and law & justice.
Dedicated to his community, Smith invests his time in a multitude of service platforms. For eight years he has been closely involved with the homeless and has worked with senior housing facilities for nine years providing nearly 175 "music therapy" shows this year alone.
He previously represented Lynnwood and Woodway on the Health Board and was elected Board Chair in 2005.
Smith has been involved in multiple civic groups throughout the years including Angel Flight, the Lynnwood Chamber, Rotary, DeMolay, and Jaycees.
His vision of Lynnwood includes:
• A city that is attentive to and provides for the health, safety and welfare of all its citizens.
• A city that is family friendly, that is open to and values diversity with clear public priorities, and that efficiently and effectively utilizes its public resources.
• A city that actively protects natural and environmentally sensitive areas, significant open space, and trees.
Jim is married, has four adult daughters and two grandchildren, and lives in the Lynndale area of Lynnwood.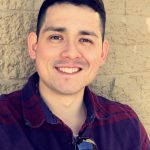 Diodato Boucsieguez
Lynnwood is a city where families can grow, prosper, and enjoy the natural environment around us. Diodato "Dio" Boucsieguez is running for Lynnwood City Council because there is a need for fresh leadership and new ideas to better our city.
Seattle shouldn't dictate the direction of our community. Lynnwood isn't Seattle and in order to maintain the quality of life we enjoy, we must not surrender our city to outside forces. We thrive in a wholesome, middle-class family community. However, too much urbanization too fast leads to the same problems Seattle currently has, including homelessness and high taxation, problems Lynnwood is only starting to face. These elites threaten mass urbanization upon our community to the point where only the affluent can live, eventually forcing regular people out.
Boucsieguez says no. He will stand up for the people of Lynnwood on the city council and ensure that Lynnwood remains the wonderful community it is. Progress is fine but not if it means sacrificing our identity and our middle class.
Boucsieguez believes we can have a better tomorrow today without giving up who we are.
James Rutherford (no response)
Van AuBuchon (could not be contacted)
Lynnwood City Council Position 5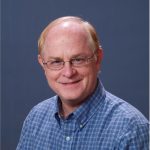 Dr. David D Schirle
I am 70 years old. Married for 37 years with four children, one grandchild. For 10 years I've been a homeowner here in Lynnwood and lived 30 years in the Seattle area. I retired from the U.S. Army Office after 35 years.
I am a Doctor of Podiatry in practice in Seattle for 17 years. Served with the Army in Iraq as the Brigade Surgeon with responsibility for the health of the soldiers 3,500 officers and enlisted personnel. Active member of the Veterans of Foreign Wars and the U.S. Volunteers, both veteran service organizations.
Currently retired. Running for Lynnwood city council position #5 to continue serving my community.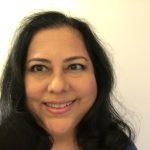 Rosamaria Graziani
Rosamaria Graziani has a master's degree from the University of Texas, where she also finished her doctoral studies. She has been a teacher for more than 30 years, including a stint at Yale University.
Since 2010, she has taught pro bono at the Latino Education & Training Institute, where her remedial math and ESL classes consistently draw dozens of students. The free computer classes she has taught for the past decade are among Lynnwood Library's most popular. She also teaches free GED and literacy classes with Academia Latina. She has taught students from 50-plus countries, ranging from Mongolia and Sri Lanka to Brazil. Her work in education earned her the Educator's Award from the Human Rights Commission of Snohomish County.
In addition to her full-time job, she volunteers 40-plus hours weekly with organizations including the Pilchuck Audubon Society, the Diversity Council of South Snohomish, the Young Scientists Club, Love for the Arts and Little Paws. She has also volunteered for United Way of Snohomish, the city of Lynnwood, the Centro de la Raza and International Peace and Justice Center.
The recipient of numerous community service awards, Graziani has lived in Lynnwood with her family since 2005.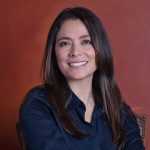 Julieta Altamirano-Crosby
With 20 years of educational research and community action, Julieta Altamirano-Crosby is excited for the opportunity to serve on the Lynnwood City Council. As a wife, mother, educator, and business owner, she is prepared to lead the city by prioritizing safe neighborhoods and creating collaborative partnerships across the community.
She earned her doctoral degree in social communications, a master's degree in educational leadership – Seattle Pacific University, a master's in communication science, and a certificate in race, equity and leadership in schools from Harvard University.
Altamirano-Crosby serves on the Washington State Educational Opportunity Gap Oversight and Accountability Committee. She was appointed by the Governor to the Washington State Commission on Hispanic Affairs and to the Humanities Washington Board of Trustees. She also is on the Snohomish County Human Rights Commission and is a member of the League of Women Voters of Snohomish County.
She was recognized by SPIRIT 105.3 as an "unsung hero" and was the Snohomish County Human Rights Award recipient in 2017.
Altamirano-Crosby is the owner of educational research firm, a business and government consultant, and founder and president of Washington-Guerrero (WA-GRO) Foundation, a nonprofit organization that works to break down barriers to education.
Lynnwood City Council Position 6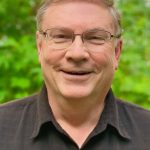 George Hurst
George Hurst is seeking re-election to Position 6 on the Lynnwood City Council in November. He and Pam, his wife of 44 years, have lived in Lynnwood for over 24 years and are members of Lynnwood New Life Church. They have four grown children, who all graduated from Lynnwood High School. Hurst has a bachelor's degree in history from the UW and a master's degree in U.S. history from the University of North Carolina- Chapel Hill. Hurst has over 30 years' experience in the commercial lighting industry and is a licensed real estate broker.
Prior to being elected to the city council in 2015, Hurst was vice-chair of both the Lynnwood Transportation & Traffic Task Force and the Lynnwood Planning Commission. During his current term on the city council he also serves as Chair of the Council Finance Committee and is on the Community Transit Board, the Snohomish County 911 Board, and the Association of Washington Cities Legislative Priorities Committee.
As Councilmember, Hurst is concentrating on making Lynnwood and the region a safer place to live. From 2016-17, he served as Chair of the Regional Fire Authority Planning Committee that merged the Lynnwood Fire Department and Fire District 1, providing the city with a more efficient fire service. In 2017, George spearhead a resolution that led to the consolidation of Snohomish County 911 call centers, ending call delays, expediting response times and saving tax dollars. In 2019 he was appointed to be on the Snohomish County Emergency Radio Advisory Board.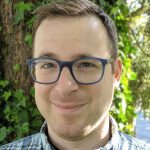 Nick Coelho
I moved to Lynnwood six years ago from Seattle to open my own boardgame pub. I picked this town because it was accessible and affordable. Since then, as I've walked my dog through parks full of potential, seen my business grow, and participated in local events, I have come to learn that I love the diversity, energy and opportunity Lynnwood provides. Lynnwood is a "great deal more" than I expected, and I am proud to live here.
I chose to run for city council because I want to see our small suburb thrive with the changes that are facing us. I hope to see more development along transit corridors, to both reduce traffic and, more importantly, protect single family neighborhoods. I want us to be prepared for light rail when it arrives through forward-thinking planning. I believe through careful priority-setting and government efficiency, we can balance fiscal responsibility with the needs of our growing community.
As a successful entrepreneur, I recognize that you have to take advantage of opportunities when they arise, and Lynnwood is at a crossroads. We can deny change as it happens to us anyway, or lead it down a path that benefits us.
Lynnwood City Council Position 7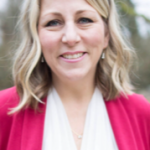 Shannon Sessions
Throughout her four years on Lynnwood's city council, Councilmember Shannon Sessions proved to be a discerning, authentic leader with common sense. She is wholly invested in the wellbeing for all in Lynnwood's fast growing, vibrant and diverse community. Sessions has a "hands on" approach to leadership, was appointed by her peers as the council's vice president in 2018, led engagement with youth, elders and businesses, and helped make Lynnwood a veteran-friendly city.
Sessions has the courage to ask hard questions and move complicated human services needs forward with compassion through boundaries. Her high integrity, experience and deep, trusted regional ties will continue to propel this work forward.
Professional: U.S. Air Force Veteran, firefighter, Enterprise newspaper editor, Police Public Information Officer, small business owner, Executive Director of NPO Support 7 serving victims of trauma at times of crisis.
Community Stakeholder: Meadowdale High School graduate; UW bachelor's degree in communications/journalism; and resident of Lynnwood for more than three decades, Shannon and her husband of 26 years raised five children in the Edmonds School District.
Servant's Heart: Longtime Lynnwood Rotarian. Countless years volunteering with schools, children/adults with disabilities and her church. Lifetime Member of VFW Post 1040 and an advocate for Lynnwood's Hero's Café and NW Veteran's museum.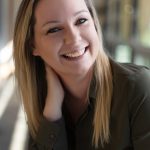 Maggie Mae
Maggie Mae is a Snohomish County native with roots in the Cascade Valley. Through her career she's worked with business owners on marketing and technology to increase efficiency, create new opportunities and realize their vision for their organizations.
A problem solver by nature, Mae enjoys complex issues and rallying people around a common goal. She uses her business acumen in the private sector to help find solutions to social and economic issues in the public sector.
Mae regularly donates her expertise, assisting the Snohomish Police Foundation in 2011 for their 'Not in Our Town' campaign, to combat the opioid issue in Snohomish at that time. She is known for her positive attitude, vibrant energy and boisterous laughter.
She resides in the city limits of Lynnwood with her husband and three sons. In her free time, she enjoys gardening, whipping up something creative in the kitchen and hitting the beach.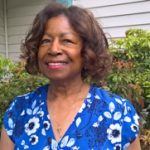 Shirley Sutton
In my position as a Diversity Commissioner, my responsibilities include working with the community in promoting equity and diversity and connecting others to communities of color.
As a volunteer, I serve on several boards and community committees in Lynnwood, as my career path provides me the opportunity to champion individuals who are unable to help themselves and strive for social justice for change.
I earned a bachelor's degree in law and justice and a master's in education with focus on community and human resource development.
I am a trained mediator and continue to update my cultural competency skills by attending trainings and workshops on issues of undoing institutional racism, poverty and community building.
My most recent accomplishment is completing an eight-week program in Community Emergency Response training and receiving a certificate of completion and most recently received the NAACP Lifetime Achievement Award.
Edmonds School District 15 School Board, Director District 3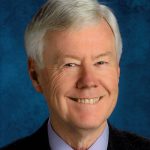 Gary Noble
Gary Noble truly believes in the power of public schools. He earned a bachelor's degree in electrical engineering from Tufts University, served as a U.S. Air Force Captain, and worked at Boeing as a customer support engineer and manager for 29 years before retiring.
Noble and his wife, Kay, have two children who both graduated from Lynnwood High. His 33 years of experience with the district started when his children entered school. He was a PTA officer in elementary school, he tutored middle school math and served as president of the district's Citizens Planning Committee. In 2003, he decided to run for the school board and has now served for 16 years including terms as president and vice president.
Gary is an active volunteer in our community. He is a Trustee for the Foundation for Edmonds Public Schools and has graduated from Leadership Snohomish County. He is a Docent/Naturalist at the Northwest Stream Center and is also a U.S. Forest Service Wilderness Ranger for the North Bend Ranger District.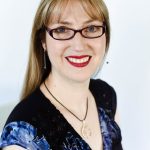 Jennifer Cail
Born in Southern California, high school in Missouri, college in Philadelphia, and then nine years in Washington, D.C./Northern Virginia.
Jennifer Cail has lived in Lynnwood since 2007 after marrying a Seattle native. Before becoming a mother of three, Cail worked as an accountant, mainly for education non-profits, both STEM and humanities focused.
When her children entered primary school, she determined Edmonds Heights K-12, to be the best fit. As a parent educator in partnership with EH, Cail is at the school four days a week teaching, working with teachers and administrators, and volunteering to make sure that the school is a success for everyone. With a family active in the arts she spends a lot of time with the theater department and other performing arts.
When Cail's middle child was diagnosed with a speech impediment, she soon became her daughter's advocate and had to learn to navigate the sometimes-confusing realm of special education, especially when the speech impediment lead to a delay in reading and writing. Understanding how children learn, and how to excite them about their education is a passion that she wants to put to a broader purpose in serving the community.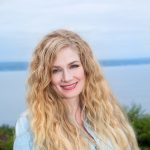 Rory Graves
In the wake of teacher layoffs, I am compelled to run against the incumbent for position 3. I will work to ensure that all students in our district have equitable access to a quality education and that schools remain safe, culturally competent, and trauma-informed spaces for all students. Strong school systems are a product of collaborative planning, detailed financial oversight, and curriculum that recognizes the neurodiverse and social-emotional needs of every student. It also means preparing students to find success in our sunrise economy, whether in trades or STEM fields. A quality education includes art, music, drama, and languages.
I stand with teachers. Quality educators are the most important corollary to student achievement. I will be an advocate for lower student-to-teacher ratios and prioritize the retention of our quality teachers and aides. I will support increasing the resources available to English Language Learners and students who need extra educational support. I will advocate for clear communication and open, accessible tools to engage educators and parents with board decisions.
I am endorsed by the Snohomish County Young Democrats.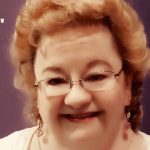 Mary Schultz
I grew up in Lynnwood and went through school in the Edmonds 15 district, graduating from Lynnwood High School. Later, I graduated from Edmonds Community College. Going on to Puget Sound Christian College, I earned a bachelor's degree in social science.
The bulk of my career through the years has been working with the elderly in nursing home and assisted living environments. Working in activities where we experienced many things from exercise to music, I had the pleasure of playing my flute for them as well.
I am currently volunteering at the NW Veterans Museum and Heroes Cafe. It is my honor and joy to serve those that have served us. Also, I'm a member of the Mukilteo Historical Society and volunteer at the Mukilteo Lighthouse.
In today's world there are many challenges for teachers and students alike, not to mention the school board itself. I hope to be a new fresh voice on the school board.
Boe Lindgren (no response)
Edmonds School District 15 School Board, Director District 5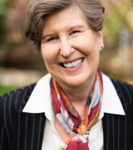 Nancy Katims
Nancy Katims has devoted her entire career to improving educational opportunities for students, including almost two decades working as a program director in the Edmonds School District's student learning department. Before moving to Edmonds with her family in 1998, Katims spent about eight years in the Chicago Public Schools system, working in the areas of early childhood and special education, four years in a small rural Texas district, and seven years in Princeton, New Jersey, developing classroom-based materials for national use.
Her top priority is student success. She understands how district systems work — from building budgets and supporting teachers to keeping students safe and communicating to parents. She knows the right questions to ask and how to critically analyze challenging issues. She is committed to fighting for equitable access to services for all students. Additionally, she will push for measurable district goals and a decision-making process that considers the voices of all stakeholders, including parents, teachers, students and community members.
Nancy has a Ph.D. in educational psychology from Northwestern University and is the parent of two Edmonds graduates.
Her endorsements include current and former School Board members, elected officials, local leaders, and community organizations. See www.NancyKatims4kids.com.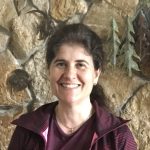 Rina Maile Redrup
Rina Maile Redrup has been a surgical nurse for nine years. She was raised in Hawaii and lived in Korea for two years. She attended public and DOD schools until 7th grade. She graduated from Punahou School, earned a bachelor's degree with majors in economics and history and a minor in early childhood education at Brandeis University. She brought live music to college radio, serving on the board for four years. She earned a master's degree in early childhood education and creative arts in learning at Lesley University.
She moved to Vancouver, Washington where she was the president of her Neighborhood Association and wrote a $500,000 Community Development Block Grant for Safe Sidewalks. She taught kindergarten and first grade in public schools for 10 years in Massachusetts, Oregon, and Washington and stayed home to raise her three children. She was the president of Columbia Kids preschool coop in Battle Ground, Washington.
She earned a bachelor's degree in nursing at Oregon Health Sciences University. She married Jason Redrup and moved to Edmonds in 2010 where her three children, Jacob, Ezra and Abbie Glickman graduated from the Edmonds school district. Rina served as president and vice president of the Parent Group at Meadowdale High school for five years.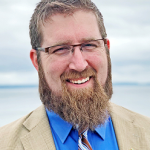 D.P. (Casey) Auve III
A product of vocational education in Seattle School District, for over 17 years Casey Auvé has had a successful career in Graphic Design and Print Production. He is a proven leader serving 8 years as a board member for the Foundation for Edmonds School District and 9 years with Lynnwood Rotary, serving as President of both organizations. Casey has actively fought: to preserve the Rotary House Construction Project; launch the Nourishing Network meals programs serving at-risk students in the School District, and build relationships between all of the local Rotary Clubs jointly supporting the School District and fund it's Foundation. Casey is a natural collaborative leader, bringing together stakeholders to find creative solutions to meet the needs of the community.
Casey has volunteered for Foundation for Edmonds School District, Nourishing Network, Lynnwood Rotary, Edmonds Daybreaker Rotary's Jazz Connection, Edmonds Noon Rotary's auction, Neighbors in Need, Alderwood Boys & Girls Club, Lynnwood Food Bank, Girl Scouts, Seaview Elementary PTA, Lynnwood Parks Department park cleanup, Clothes for Kids, Lynnwood Elementary, Edmonds Community College, Edmonds Chamber, Mill Creek Chamber, North Seattle Chamber, North Seattle Baseball Association, among many others. He has a deep passion for serving the Edmonds and Lynnwood communities.
Professional: Journal Newspaper's Production Manager for ten years, and owner of Auvé Industries design and publishing company for the last six years.
Community Stakeholder: Resident within Edmonds School District since 2003, Casey and his wife of 11 years are raising two young children, one in Seaview Elementary, the other in preschool.
Lisa Hunnewell (no response)
Snohomish County Council District 3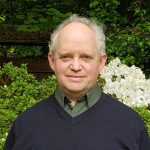 Meier G. Lowenthal
• Candidate for Snohomish County Council District 3
• Snohomish County District 3 resident since 2014
• Deep knowledge of and interest in Snohomish County District 3 issues
• Independent and open-minded approach to improving the quality of life for everyone in the district and county
• 20-year career as a residential loan officer, helping homeowners save money and helping renters become homeowners
Stephanie Wright (no response)
Willie Russell (no response)
Snohomish County Assessor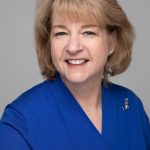 Linda Hjelle
Hjelle is running unopposed. I am grateful and excited to have the opportunity to serve the citizens of Snohomish County as their Assessor for the next four years. We have several projects in process including scoping and upgrading to new software that will provide increased efficiencies in our valuation work and program administration. I am looking forward to completing and implementing those new tools. I truly appreciate the support I have received and will continue to provide fair and equitable assessed values, transparency and easy access to information.
Snohomish County Auditor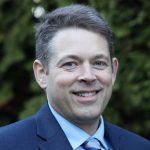 Garth Fell
Garth Fell is an experienced, proven professional committed to providing fair, accountable elections and efficient, effective county government services as your next County Auditor.
Fell is the only candidate for Auditor with direct management and leadership experience. In a 20-year career in elections management—the last 12 as your County Elections Manager—he has overseen multi-million dollar budgets and teams of over 100 permanent and seasonal employees in successfully executing over 80 elections, including five Presidential elections, three Presidential primaries and numerous recounts.
Fell's teams have been recognized with national honors for mail ballot processes and voter education efforts. Steadfastly non-partisan, Fell is both a state- and nationally-certified elections administrator.
His experience is not limited to elections; he also served seven years as the Auditor's Office Recording Manager.
Fell is a UW graduate, a member of the Rotary Club of Everett, has coached youth basketball, and serves in his local church.
He is endorsed by current County Auditor Carolyn Weikel, former Auditor Bob Terwilliger, County Executive Dave Somers, former Executive Bob Drewel, and many other elected officials and county auditors from across the State.
A long-time county resident, Fell lives with his family in the Meadowdale area.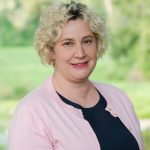 Cindy Gobel
My experience, education, and integrity demonstrate that I have the knowledge and ability to be a great Auditor. I currently work with all 39 County Auditors to ensure election law compliance and promote statewide consistency. My first career was 11 years in law enforcement working with records, licensing and animal control. My second career is 14 years in Elections.
In 2005, I was hired by the Snohomish County Auditor to implement the new statewide voter registration database and lead the county elections division. In 2017, I advanced to the Secretary of State's Election Division to direct and advise County Auditors in interpretation of federal and state election law and the correct administration of voter registration and elections throughout the state. I review county compliance of statutes and ensure the integrity of the voting systems used statewide through logic and accuracy testing. I am also a state certified elections administrator.
Snohomish County must continue to provide professional customer service and maintain integrity in elections, animal services, recording and licensing. I am the only candidate that has extensive experience in licensing, recording, animal services, elections and have demonstrated integrity in each division of the Auditor's office.
Snohomish County Clerk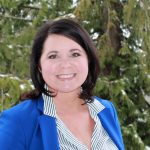 Heidi Percy
Percy is running unopposed. Heidi Percy, a 22-year veteran of the Snohomish County Clerk's office is running for the position of County Clerk.
Percy was hired to an entry-level position at the Clerk's office, working as a courtroom clerk. Since then, she has risen through the ranks of the office, and currently serves as the senior manager.
Percy is running for County Clerk because she has the leadership and vision to ensure a well-run office. She plans to continue protecting the integrity of the court record and leveraging additional technologies to innovate the office. She aims to prioritize convenience—expanding online resources for self-represented litigants, improving public access to court records, and enhancing juror notification through text messaging.
Percy entered the race with, in addition to the support of Clerk Sonya Kraski, the support of numerous local elected officials and members of the legal community.
She is endorsed by County Executive Dave Somers, County Prosecutor Adam Cornell, Sheriff Ty Trenary, County Councilmembers Terry Ryan, Nate Nehring, Sam Low and Brian Sullivan, and Mayors Cassie Franklin, Dave Earling, Jon Nehring, and Barbara Tolbert.
A testament to her outstanding career experience, Percy is also endorsed by many of the attorneys and retired judges she has served in the Clerk's office. Learn more at PercyForClerk.com.
Snohomish County Executive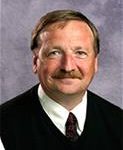 Dave Somers
Somers is running unopposed. As your County Executive, I will continue to help communities adapt to the opportunities and challenges of a growing region, strengthen our economy, and enhance our quality of life. I believe by focusing on accountability and customer service, we can deliver even more for residents.
My top priorities are to make more progress on affordable housing, sustainable economic development, and strong regional partnerships to address congestion, homelessness, and the opioid epidemic. I want to build on our success starting commercial service at Paine Field, saving over $80 million on our courthouse renovation, and bringing light rail to Snohomish County. Through our Continuous Improvement Initiative, I'll implement further reforms and responsibly manage county finances. I'm committed to environmental stewardship through expanding programs like the Puget Sound Initiative and preserving farmland, forests, and rural areas.
I truly appreciate your support and pledge to continue delivering collaborative, solutions-driven leadership for Snohomish County.
Snohomish County Sheriff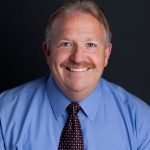 Ty Trenary
Sheriff Ty Trenary has served in law enforcement for over 30 years. He became the Snohomish County Sheriff in 2013 after being selected to numerous leadership and executive roles within the agency. The Sheriff's office motto, "Community First" reflects Trenary's commitment to partnering with communities and residents to make Snohomish County a safer place to live and work.
Sheriff Trenary has initiated several landmark programs at the Snohomish County Sheriff's Office. Realizing early in his tenure that Snohomish County could not arrest its way out of homelessness or addiction, Sheriff Trenary introduced sweeping changes in both patrol and corrections of the Sheriff's office. These reforms included efforts to cut costs, while at the same time focusing on crime and recidivism.
He created the Office of Neighborhoods which pairs deputies with social workers to work directly with homeless individuals who face crisis over addiction and mental health.
Trenary is endorsed by Mayor Nicola Smith and Snohomish County Councilmember Stephanie Wright.
He has a bachelor's degree in criminal justice and is a graduate of Northwestern University's School of Police Staff and Command. He serves on several local, state and national executive boards. He and his wife live in Stanwood.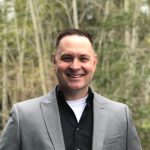 Adam Fortney
My name is Adam Fortney and I am running for Snohomish County Sheriff. I am a veteran and served one enlistment in the U.S. Navy right out of high school. I have served at the Sheriff's office for nearly 23 years. During this time, I have been assigned to patrol, SWAT, Honor Guard, and my true passion, the K-9 unit.
I am currently a sergeant working nights at the South Precinct where I run a patrol crew. I supervise the K-9 unit as a collateral duty. For the last 12 years I have served as the Deputy Sheriff's Association President, where I represented the 275 members of the association and worked with three different Sheriff's office administrations.
The members of the Deputy Sheriff's Association saw fit to elect me to five terms as their president.
I have lived in Snohomish County my entire life and I have a great passion for the Snohomish County Sheriff's Office and public safety in Snohomish County. We are at a critical time in the world of public safety and I will be offering the voters a different path than the current one we are on.
Snohomish County Treasurer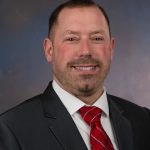 Rob Toyer
A U.S. Marine who served overseas during Operation Iraqi Freedom, Toyer returned home to earn a bachelor's degree at the College of Business and Economics at Western Washington University. Toyer is a licensed financial advisor and founder of Toyer Wealth Management LLC, a comprehensive financial services firm specializing in retirement planning and tax preparation. He works with individuals and small business owners across the country, helping them with cash flow management, investments, bookkeeping, payroll, and tax preparation.
Toyer is serving his second term on the Marysville City Council, where he serves on the finance committee and is the Chairman of the Marysville Fire District.
Given his background and expertise, Toyer's focus as a councilman has been budgets and fiscally responsible policy decisions that recognize the impact of taxes on families and businesses, while ensuring the city and fire district can provide excellent services citizens expect.
As treasurer, Toyer is committed to promoting government transparency, managing the public's funds responsibly and prudently investing public funds to reduce tax burdens on families and businesses. His combination of private-sector experience and leadership skills make him uniquely qualified to serve as the next Snohomish County Treasurer.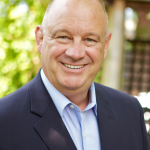 Brian Sullivan
Sullivan, who has worked on budgets across many levels of government, is running to replace incumbent County Treasurer Kirk Sievers.
"I've always worked toward creating a Snohomish County with strong fiscal health and great services that taxpayers can trust. It only feels natural that my next role should be managing the county's treasury and protecting the hard-earned tax dollars of its residents," said Sullivan.
A former mayor and state legislator, Sullivan has a range of budgetary experience at all levels of government. He is a strong advocate on the County Council for a rainy-day fund and played a key role in passing a Snohomish County finance reform package, which set aside millions of dollars in reserves for future needs.
Sullivan hopes to create a more transparent Treasurer's Office. He aims to create an online dashboard service that will allow better project tracking and a record of where investments are made.
"I want to look at ways to build trust and provide needed assistance," said Sullivan. "I will look at programs like incremental payments, partial tax payments and other reforms that can ease the tax burden on seniors, working families, and other vulnerable groups throughout the Snohomish County."
Sullivan enters the race with the support of former State Treasurer Jim McIntire and former Snohomish County Treasurer Bob Dantini, Executive Dave Somers, Councilmembers Terry Ryan and Stephanie Wright, Sheriff Ty Trenary, State Senator Marko Liias, and State Representatives Mike Sells, Lillian Ortiz-Self, and Strom Peterson. Sullivan is also supported by Snohomish County Fire Fighters, IAFF Local 2781.
Alderwood Water and Wastewater District Position 1
Paul McIntyre (no response) McIntyre is running unopposed.
Alderwood Water and Wastewater District Position 3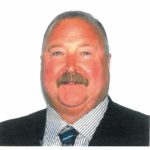 Joe Mickelson
My job at Cascade Water Alliance entails the oversight and management of the region's future municipal water supply, Lake Tapps. Prior to that, I served as the Seattle Public Utilities Water Operations Director, becoming the first field worker to ever be promoted to director, managing 230 employees. I am familiar with all aspects of planning, operations, budgeting, management and service delivery. My family and I have lived in the Alderwood Water and Wastewater District for 33 years.
In my 40 years of experience as a Director of Seattle Public Utilities Water Operations and now at Cascade Water Alliance, my jobs have included capital project management, compliance, quality control, budgeting, water operations, directing a department and contract negotiations. I bring strategic business expertise, strong leadership, people management, and outstanding interpersonal and communications skills. My core values include integrity, trust, transparency, a strong safety ethic, teamwork, and belief in good customer service.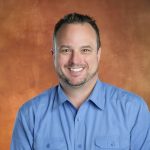 Jack Broyles Jr.
My name is Jack Broyles and it has been my honor to serve the ratepayers of the Alderwood Water & Wastewater District since my appointment in June 2018. The Alderwood Water & Wastewater District is the largest district of its kind in the state. It is also the state's fastest growing special purpose district. Simply put, the district is a busy place and I have been very fortunate to be a part of that activity.
I have dedicated my professional life to non-profit organizations in general and to the water and sewer Industry in particular. I have served as the finance manager of the Woodinville Water District for nearly seven years. Prior to that, I was the finance director of the Northshore Utility District. I also have served the public through my years as an Assistant State Auditor and several years of providing accounting and auditing services for non-profit organizations. I have a passion for clean water; it is nothing less than a public safety and health issue, as important as police and fire protection, parks, and roads.
I have lived in Washington State and in Snohomish County since 1991 and in the district's service area for more than 13 years. I am a Washington State Certified Public Accountant and serve on the board of the Washington Finance Officers Association, a non-profit local government education and advocacy organization. I respectfully request the honor of continuing to represent you on the Alderwood Water & Wastewater District Board, position 3.
Alderwood Water and Wastewater District Position 5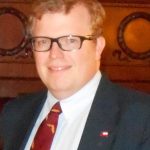 Brian Travis
Born 1975, Palm Beach, Florida. Grew up in Tallahassee, Florida 1980-2005, moved to Washington State in 2005, current resident of Bothell since 2010.
Double graduate Edmonds Community College ATA Business Management (2011) | AAS-T Emergency Management & Business Continuity (2015); graduate Central Washington University BAS-ITAM Information Technology & Administration (2018); master's degree candidate – Western Governors University, master's in leadership & management anticipated graduation 2021.
Professional: 11 years in hotel/hospitality management.
Personal: Single, never married, no children, no siblings.
Political & Civic involvement: Member of B.P.O.E. (Benevolent and Protective Order of Elks) previous candidate for state legislature, 2006, 2008 and 2016
Dean Lotz (no response)
Olympic View Water District Commissioner Position 1
Lora Petso (no response). McIntyre is running unopposed.
South Snohomish County Fire & Rescue Regional Fire Authority District 1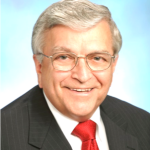 Ted Hikel
Ted Hikel has lived in Lynnwood 51 years, serving on the Lynnwood City Council for 20 years. He was on the council in 1970 when the City of Lynnwood established its fire department. He supported the start of Medic 7, the Advanced Life Support system based on the world standard Seattle Medic One program.
He worked with the council to establish Captain and Battalion Chief positions. Hikel served as a Lynnwood Representative on the Regional Fire Authority study committee in 2011.
I believe in open and transparent government. I will never allow secret meetings. Financial stability and level of service are the two most important areas of my focus. I ask for your support and vote.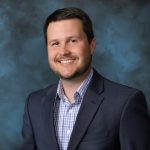 Chris Teofilak
I am grateful to be the only candidate in the District 1 race to be endorsed by both our local Firefighters' Union and the Snohomish County Democrats. I will be an advocate for you, the citizen, in making sure our firefighters and paramedics are fully trained, staffed and have the appropriate equipment, so that when you call 911, our first responders will arrive quickly and be prepared to save you and your loved ones' lives.
As a fellow taxpayer in the fire district, I will practice fiscal responsibility with our tax dollars via my professional experience as a Certified Financial Planner™ and small business owner. Finally, I will also be an advocate for the firefighters. They are the men and women on the front lines who know the issues of the department better than anyone else, and they most likely know the solutions to those issues better than anyone else. Therefore, it's vital for a fire commissioner to have a good working relationship with the firefighters so we can work as a team to make sure our citizens receive the best care during an emergency.
South Snohomish County Fire & Rescue Regional Fire Authority District 2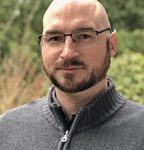 Greg Urban
My name is Greg Urban and I am running for South Snohomish County Fire & Rescue Commissioner, District 2.
As President & CEO of the Edmonds Chamber of Commerce I work with governmental agencies, the business community and local non-profit organizations who are all working to strengthen our community.
Snohomish County is slated to add 200,000 residents by 2035. If not properly planned for now, this increase in population density will certainly strain local services to the breaking point.
Our commissioners need to reflect this diverse community and must engage our residents and businesses as we plan for the future.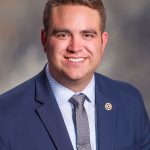 Nicholas Gullickson
I was born and raised in South Everett and moved to Lynnwood in 2017 with my wife to start a family. I am currently a firefighter and EMT for South King Fire & Rescue in Federal Way and it's the values I've learned doing this job that have instilled in me a strong desire to serve the community I have chosen to live in.
I know that with my 12 years of experience in the fire service I will be able to help move South County Fire in a direction the taxpayers deserve. I am devoted to being the best steward of our tax dollars when it comes to fire and EMS and will be dedicated to finding ways to streamline services while increasing staff on the streets.
The residents who live within the boundaries of South County Fire have a vested interest in a fire department that operates smoothly and efficiently, one that focuses on having boots on the ground to mitigate any emergency. I hope to represent those residents and their interests, which is why I am running for South County Fire Commissioner Position 2.
South Snohomish County Fire & Rescue Regional Fire Authority District 3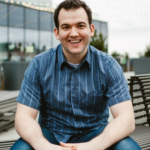 Andrew Engelhard
My Name is Andrew Engelhard and I'm running for Snohomish County RFA District 3 Fire Commissioner. I've always lived in the state of Washington. I was born in Seattle, grew up in Silverdale, and after high school found my way back to the city. I spent my years after high school working full time while completing a degree in political science from the University of Washington. After college I found my way into the workforce for AT&T Mobility. Near the end of my time with AT&T I decided to get my master's degree in business administration from WGU Washington. I started the next chapter of my career with WeWork as a Community Manager. My wife, Sabrina, and I bought our home in Bothell and fell in love with Snohomish County.
I bring a fresh perspective, firmly planted in sound decision making. My father and grandfather both served as volunteer fire-fighters in Tri-Cities and I grew up hearing amazing stories and also those of heartbreak. My business background tied with a willingness to listen and find the best solution will allow me to help implement the changes needed to push Snohomish County toward a better future.
Mark Laurence (no response)
South Snohomish County Fire & Rescue Regional Fire Authority District 4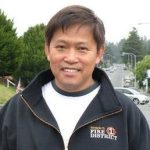 David Chan
South Snohomish County Fire & Rescue Regional Fire Authority (RFA) is at a critical crossroad. We need to prepare for the significant population growth in Snohomish County and meet the increased demand for services. The commissioners must have a clear understanding of all the issues and have the knowledge and experience to find solutions. We need leaders who have vision and innovative ideas using technology to make our operations more efficient. We need to invest in our facilities and equipment where necessary and control expenses to keep our taxes low.
Thanks to the voters who have elected me three times since 2005 to continue to lead the RFA. During our last economic recession, I was the chair for four years working with the union to control costs without reducing services and without laying off any firefighters.
Moving forward, my main focus will be:
• Capital Facility Plan – realign our fire stations for better coverage
• Equipment and Technology – invest in ground-breaking technology and equipment
• Education and training – expand training of firefighters and emergency medical staff
• Benefit Charge – more equitable charges to reduce the tax burden on residential property owners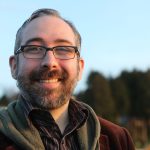 Bret Chiafalo
My name is Bret Chiafalo and I am running to be your South County Fire Commissioner, District 4. I have a decade of experience being a Crisis and Incident Manager for Fortune 500 technology companies. I understand the necessity of making sure the folks doing the job on the ground have the tools they need to save our property and, more importantly, our lives.
Snohomish County is almost unrecognizable from where it was when I was born. We are now a tech corridor and are growing at an incredibly high rate. We need to make sure our fire and medic services are given the staffing and tools to keep up with the growth.
I served in 2016 in the electoral college and found myself working with people of all political stripes. If elected, I plan to work with all stakeholders to decrease mandatory overtime, increase staffing, and to make sure our district has the right equipment to address current needs. We need new leadership for this new Regional Fire Authority and its unique needs.
Port of Edmonds Commission District 2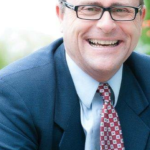 David Preston
Preston is running unopposed. The next few years can't even contain all the ideas I have for ways to improve the port district. I am extremely proud of the work the port does for our community. Our mission is to provide economic opportunity and promote tourism in an environmentally responsible manner. To that end, we maintain many buildings and a large marina that bring in revenue and provide hundreds of jobs.
I will also be working on ways to improve stormwater and salmon enhancement, as well as making tourism benefit all of us. Look for an updated Port-Walk! We added new parking and will look at ways to add more.
We can balance the tried and true with some new and improved things. You have ideas also and I want to hear them.
Let's preserve and protect access to the waterfront for the entire Edmonds/Woodway communities.
Port of Edmonds Commissioner-at-Large Position 4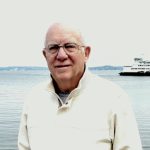 James W. Orvis
Orvis is running unopposed. It is an honor to serve on the Port of Edmonds Commission. The port's award-winning marina and welcoming waterfront attract visitors and boaters from all over the region. These visitors support Edmonds' shops and frequent our fine restaurants. They create jobs that benefit the community as a whole.
The port is proud of its role as an environmental leader. Our pressure wash and boatyard filtration systems are state-of the-art. Harbor Square storm drains are filtered, and we are experimenting with additional measures to further reduce stormwater contaminants.
We have developed a long-range financial plan that ensures resources are available for replacement of "big ticket" items when they become old or obsolete, without increasing taxes.
I will continue to bring strong leadership to the Port of Edmonds and remain committed to enhancing the waterfront, promoting a strong business climate, and pursuing the environmental goals that Edmonds and Woodway embrace.
Background and Education: Retired U.S. Navy Officer, B.S. Missouri Valley College, M.S. Naval Postgraduate School Graduate, U.S. Army Command and Staff College Graduate, U.S. Naval War College.
Activities: Volunteer, Edmonds Arts Festival Board Member, Economic Alliance Snohomish County UWNROTC Sailing Team Coach Board Member, UWNROTC Blue and Gold Foundation.