Teacher layoffs a concern at annual Meadowdale High School Art Walk
By MAX ERIKSON Max.erikson@lynnwoodtimes.com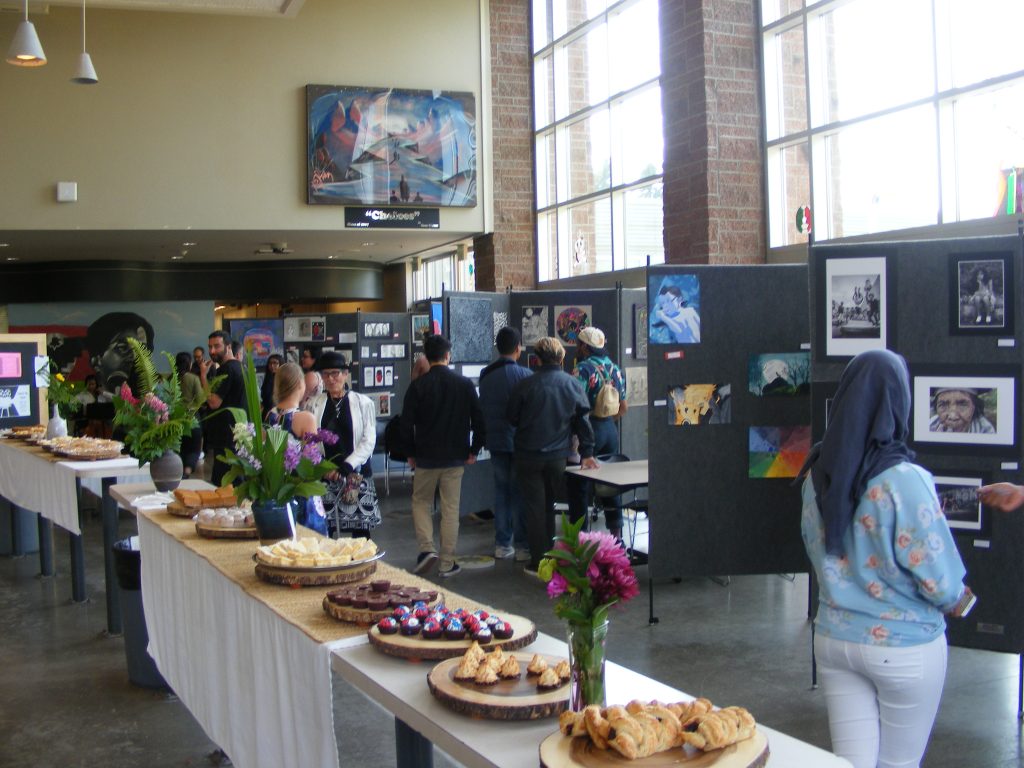 Art students at Meadowdale High School showcased their talents at the annual Meadowdale High School Art Walk on May 29. From photography to pencil drawings to sculpting to painting, many different mediums were on display including a musical performance by the high school orchestra. Demonstrations by guest artists Tim Cross and Nicole Eden added to the festivities.
For the second half of the event, live performances of spoken word and poetry were given in the high school's Black Box Theater followed by a student film festival. Students were also recognized for their achievements in the arts. Students Patrick May, Eliott Greenleaf and Winter Ray spoke about the impact of the arts programs at Meadowdale.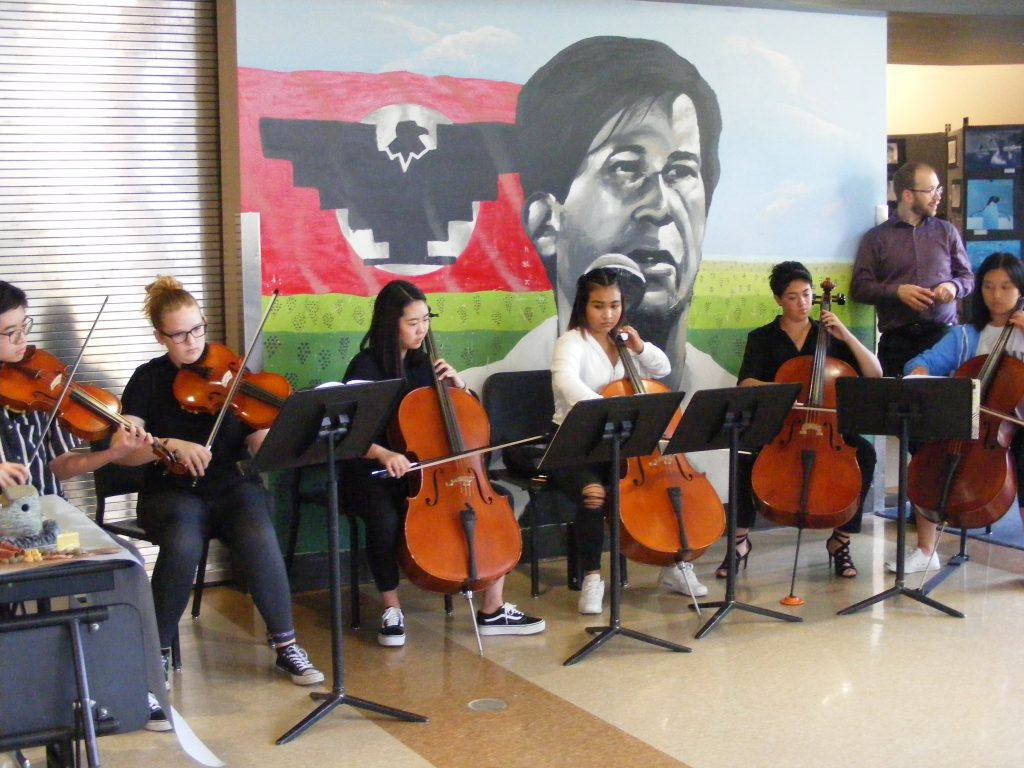 Despite the achievements and otherwise positive atmosphere, there was a feeling of uncertainty for the students and teachers as the budget cuts proposed by the Edmonds School Board for the 2019-2020 school year will make a significant impact on the Meadowdale arts program and the students who thrive in them.
The Art Walk is an important display of young talent at a time when the district is facing the problem of finding funding for continued support for some art programs at Meadowdale. Meadowdale is in jeopardy of losing three teachers for the next school year in theater, photography and sculpting if the district can't find a way to pay their salaries.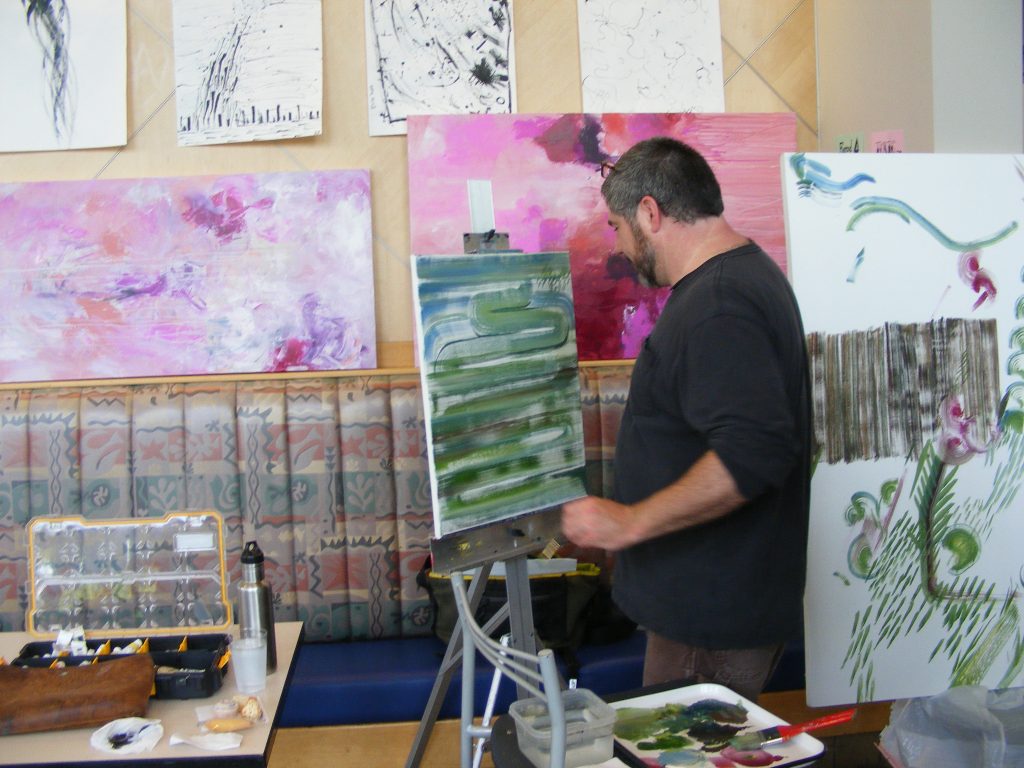 May, a junior at Meadowdale and part of the drama department, says it was very poor judgment by the school board not to have anticipated this problem before it got to this point.
"It really makes me upset and disappointed," May said. "They didn't realize how big an impact cutting those teachers was going to make. I am worried"
May stated the board should have gotten input from the whole community and considered how budget cuts would impact students.
"They should have worked out the plan better than they did," May said. "They should have been thinking more into the future about how teacher raises and tax cuts were going to effect the budget. Cutting teachers just seems illogical to me."
2019 Meadowdale Art Walk

2019 Meadowdale Art Walk

2019 Meadowdale Art Walk
Art teacher Alison Ersfeld is also very concerned about losing three talented art teachers during a time when Meadowdale is developing a strong program that acts like a magnet for students who are interested in pursuing the arts.
"Losing three of our really strong teachers is going to leave a huge black hole here," Ersfeld says. "Our arts program is really one of our signature programs and I don't understand why we don't want to capitalize on that."
Ersfeld went on to say that creating art gives students the opportunity to tap into their true self and connected with each other. He feels it teaches kids how to think creatively which helps with success in the world.
"It enriches their lives so much and shows them the potential that they have," Ersfeld said. "It gives kids stepping stones of opportunity to bring something to the community. Every teenager is at risk, and art is one of those things that helps them to enrich their lives and feel more established."
Ersfeld, May and other students and teachers plan to continue to petition, challenge and express their concerns to the Edmonds School Board to find a way to solve this problem.
"So many people say they support the kids," Ersfeld said. "But taking away these programs is just the opposite of that."