College Place Elementary welcomes Page Ahead program to help fight summer learning loss
By Luke Putvin luke.putvin@lynnwoodtimes.com
Four grade levels of students at College Place Elementary School received 12 free books each on Monday, June 3, through the Seattle-based Page Ahead children's literacy program.
Page Ahead has given 3 million new books to more than 850,000 children since 1990. Susan Dibble, executive director at Page Ahead, spoke about the importance of preventing summer learning loss, especially when it comes to reading. She said certain children are more susceptible to summer learning loss, specifically children from low-income families or those who are English language Learners.
"Children who are susceptible to summer learning loss lose an average of two and-a-half months of reading skills," Dibble said. This means that some children are coming back in the fall with less reading comprehension than they had in the spring.
"Reading loss impacts other subjects, too," Dibble continued. Once children move from reading solely for reading's sake, they need to read to understand other subjects like science and social studies. If a child gets behind in reading, he or she can get behind in most of their other subjects, as well.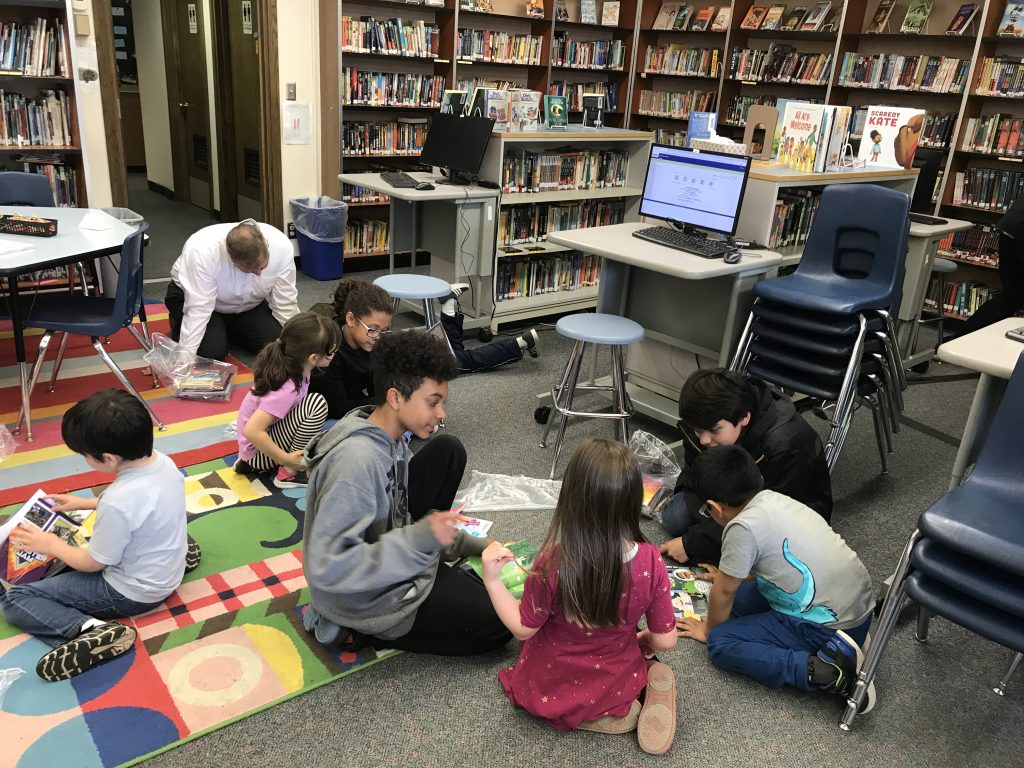 Jessica Braun, a first grade teacher at College Place, did her graduate project on summer learning loss. She mentioned research that shows 12 self-selected books helps combat that regression. Although this is Page Ahead's first time coming to College Place, Braun in the past few years has been writing grants to fund the school's own program. She said she shopped cheaply on Scholastic, but they weren't able to get nearly as many books as Page Ahead brought that day. The fact they were able to give books to four different grade levels this year was no small feat.
Page Ahead came to College Place this year because of a donation from the Elizabeth Ruth Wallace Living Trust. Cheri Ryan, Lynnwood-Alderwood Manor Heritage Association President and niece of Elizabeth Ruth Wallace (Aunt Bette), is in charge of the trust.
"Page Ahead is really a great program," Ryan said. "Reading is so important."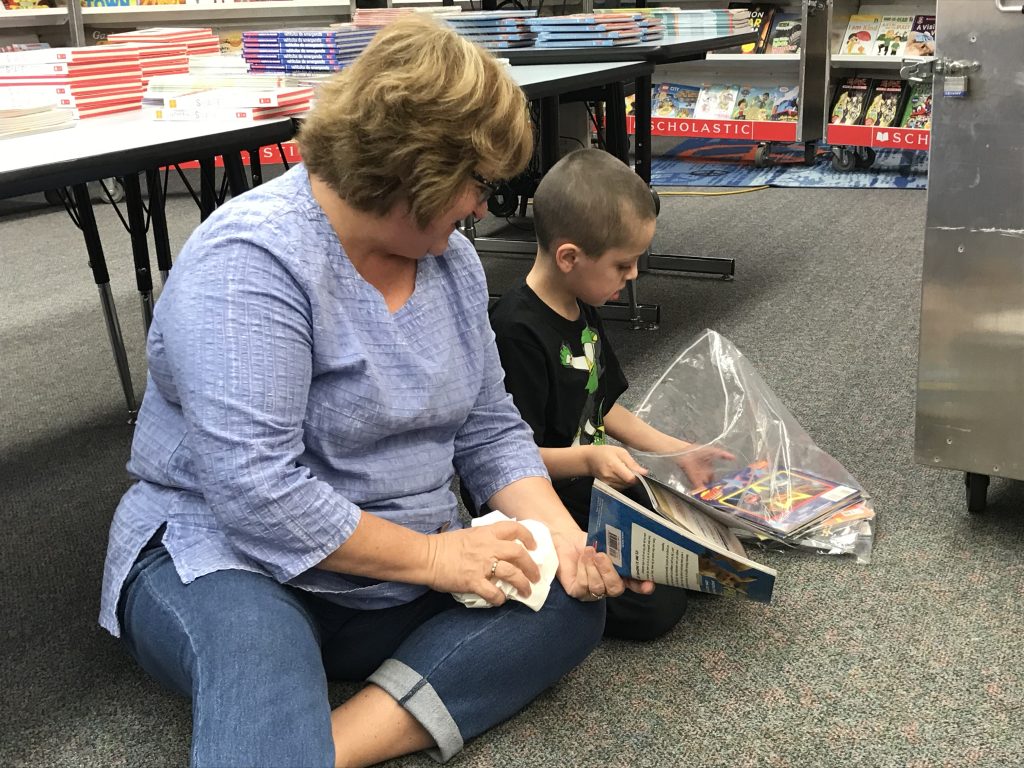 The hardest part of the day, perhaps, was that the children were not able to take the books home with them. Instead, they will receive their bags of 12 books on the last day of school, so the books serve their purpose of preventing summer learning loss.
Some children, such as Jonathan, picked a couple of duplicate books, so his siblings could have books as well.
"This is such a concrete way to make a difference," Executive Director Dibble said. "It's a preventive, not reactive, solution, and it's research-based. We're just trying to spread this to as many kids as possible."
To donate to or learn more about Page Ahead, visit www.PageAhead.org.