Developer considers Lynnwood Square site for future Northline Village
by Luke Putvin luke.putvin@lynnwoodtimes.com
Community members attended the Northline Village Developer Open House at the Lynnwood Library on Tuesday, June 18. Individuals who have been working on the project, including architects, engineers and employees from Merlone Geier Partners, were also in attendance to answer questions.
"It's a shame it'll take so long to build, but I think it's a great idea," said Greg, a Lynnwood resident. "This is a very exciting project; the area has just been sitting there."
The upcoming Northline Village will be located across the street from Sound Transit's future Lynnwood City Center light rail station. The mixed-use development will contain retail, office, residential and open space.
Merlone Geier Partners has been working with the City of Lynnwood for about a year to enter into a development agreement. Regarding residential space, Jamas Gwilliam, Vice President of Development, mentioned the firm being open to condos and apartments. He did, however, also mention the difficulty of building condos in Washington due to existing laws. "If the laws change, we would absolutely consider pursuing condos."
"It would be irresponsible if we came into a community and thought we knew exactly what they need," Gwilliam continued to say. "Community feedback helps shape the environment and helps cater our focus." An online survey is available at www.northlinevillage.com to give feedback. It will be online through the end of June.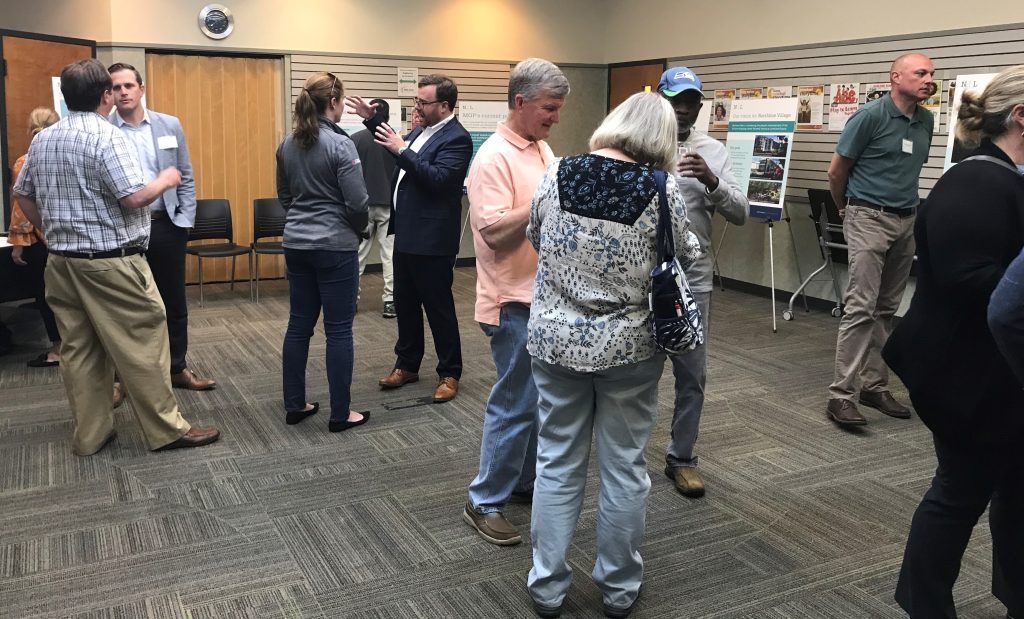 Carol, another resident of Lynnwood, had no reservations on the upcoming project. "I love it. I think it's great," she said. "I really like all the space for walking and the idea for a farmer's market."
In September of 2004, the City of Lynnwood completed an Environmental Impact Statement for City Center; this helped pave the way for the Northline project. In September of 2007, the City of Lynnwood adopted the City Center Sub-Area Plan. This plan envisioned City Center as "a central business district with pedestrian friendly streets in a park-like environment."
In July of 2014, the city issued a resolution which prioritized the City Center development, and in 2016, an Urban Land Institute technical panel recommended that the city work with Merlone Geier Partners for this project.
Northline Village is still in an early stage; Merlone Geier Partners still needs to enter into a development agreement with the city. At that point, a timeline can be developed, but at this point, the project is still in a planning phase.