Actor and restauranteur Yuji Okumoto brings Kona Kitchen to Lynnwood
by Luke Putvin luke.putvin@lynnwoodtimes.com
Though Kona Kitchen on 196th had a soft open earlier this year in January, it celebrated its grand opening and ribbon-cutting on Saturday, June 22. About 75 people were in attendance, not including the interior of the restaurant, which was packed with people.
Kona Kitchen serves a variety of Hawaiian and Japanese dishes. Its owner, Yuji Okumoto, opened his first location in Seattle 17 years ago. "It's been really busy since we've opened this new location, but now we finally have time to celebrate a grand opening," he said.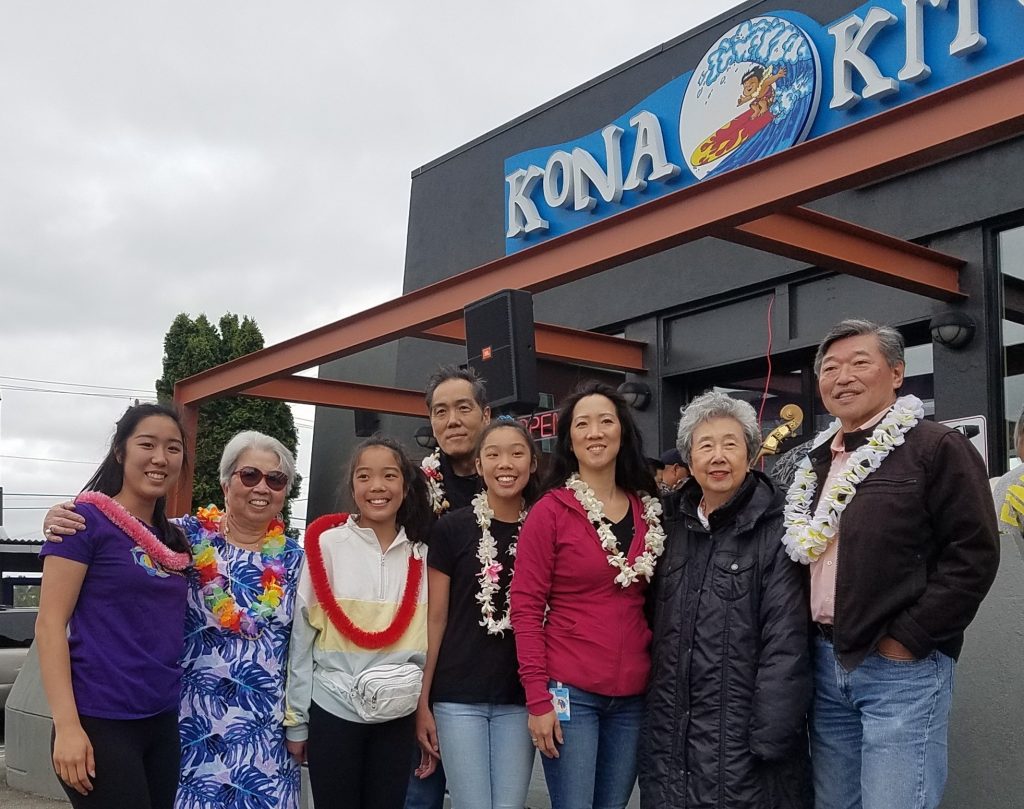 Okumoto and his wife, Angie, live in Shoreline, so Lynnwood was a good location that prevented them from having to commute a long distance. "I also really like the area of Lynnwood and the overall vibe," Okumoto said. He met his wife in 2000 when he co-emceed a Miss Chinatown pageant in which she was participating.
Okumoto decided to get into the restaurant business when he moved to Washington from Hollywood where he was an actor. One of his roles was Chozen, the antagonist in The Karate Kid, Part II.
"There's not much work for actors in the Seattle area, so I wanted to find something a bit more stable," Okumoto said.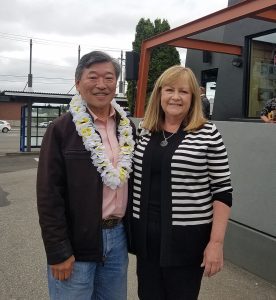 Okumoto's mother-in-law, Liz, had owned a restaurant in the past, so she had experience. When Kona Kitchen first opened, Liz was the front end of the restaurant. Angie, who used to be a CPA, was the bookkeeper. That left Okumoto to the kitchen where he had to come up with recipes, hire staff and get equipment. Okumoto's uncle from Hawaii, who owned a catering business, came to help with the food.
"It was a lot more work than I imagined. I had played restaurant owners in movies, but I had never been one in real life," Okumoto said. "Owning a restaurant is like having another child."
Senator Bob Hasegawa, 11th Legislative District representative for Beacon Hill in Seattle, attended the ribbon cutting to show his support.
"I know Yuji from when he worked as an actor,' Hasegawa said. "We worked together on film opportunities for Washington. I'm here because I have a lot of respect for him, and I'm always happy to support a minority-owned business."
For more information on Kona Kitchen, including hours and the menu, go to www.konakitchen.com.