County Council candidates weigh in on increasing flights at Paine Field
Ahead of the Aug. 6 primary election, the Lynnwood Times will be asking a series of questions to the Snohomish County Council candidates who will be on the primary election ballot.
The questions asked were compiled from a community survey conducted by the Lynnwood Times to residents asking, "What do you feel are the important issues facing Lynnwood and why?"
All primary election candidates were given a week to submit their answers of no more than 200 words. In this issue, we received responses from 2 of the 3 Snohomish County Council candidates prior to our press deadline. If you missed each candidate's answer to last issue's question, click the link to read their answers to, "Why are you running for office and why should voters vote for you?."
Background
In 2015, the Snohomish County Council approved a terminal at Paine Field paving the way for commercial flights. On March 4, commercial passenger service commenced at Paine Field with an expected annual economic impact of $300 million to Snohomish County.
Currently, Alaska Airlines and United Airlines have 24 daily flights. Snohomish County expects some of the estimated 1.4 million people passing through Paine Field each year will stay in nearby hotels and shop at retail stores.
Now there is discussion to increase the number of flights at Paine Field. However, in order to accomplish more commercial flights, the number of gates at Paine Field must also increase.
Question posed in this issue to candidates
What are your thoughts to expanding the number of gates at Paine Field to accommodate more commercial flights?
Snohomish County Council District 3 Candidates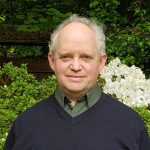 Meier G. Lowenthal
I'm against having an unlimited number of flights flying into and out of Paine Field. There are some flights based there now. Expanding that number means neighborhoods near the airport are louder and more polluted, and it affects residents not traveling a great deal more than those flying out of town.
Given that many passengers come from outside Lynnwood, Everett, Mukilteo and Edmonds, why would those of us who live here want to breathe the exhaust and hear the noise produced by those flights?
Would Bellevue, Kirkland and Redmond residents want an airport in their backyard? Those of us who live under or even near the flight path of flights from Paine Field are the only people who would pay for those flights with a reduced quality of life.
How would the residents of Sea-Tac, Burien and the other cities near Sea-Tac International airport feel if they were told the volume of flights there would double or triple?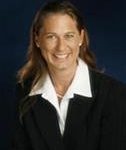 Stephanie Wright
The terminal at Paine Field that just opened March 4th, was privately built and is managed by Propellor Airports.
If Propellor wished to expand the terminal and flights beyond those currently permitted, there would need to be another round of FAA studies, public comment and approvals.
In addition, the terminal location presents challenges to increasing the terminal footprint due on the location of the airport tower, the current airport office and other airport buildings and facilities that would need to be addressed.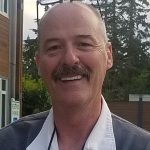 Willie Russell: (No Response)