Lynnwood Councilwoman Shirley Sutton launches her campaign of inclusiveness, fiscal accountability and public safety
by MARIO LOTMORE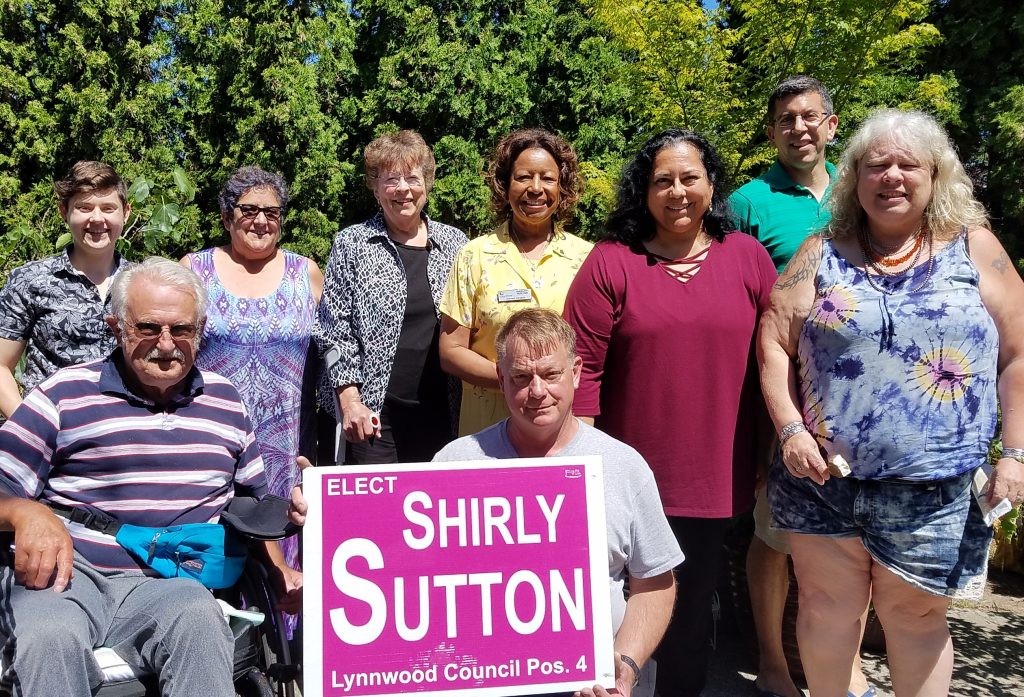 Supporters of Lynnwood Councilwoman Shirley Sutton gathered on June 30 to kick off her election bid for Lynnwood City Council Position 4.  Those in attendance included Lynnwood City Councilman George Hurst, Shoreline Councilman Chris Roberts, former Washington State Senator Maralyn Chase and Lynnwood City Council Candidate Rosamaria Graziani.
A more inclusive environment for small businesses, removing roadblocks to economic development, and supporting Lynnwood's Justice Center are the top three opportunities Sutton shared with supporters.
"We are selling ourselves short by not including everyone in council decisions – seniors, youth, ethnic groups and different people who have choices." Sutton then answered questions from her supporters regarding combatting White Nationalism in the region, more community events and the protecting our environment.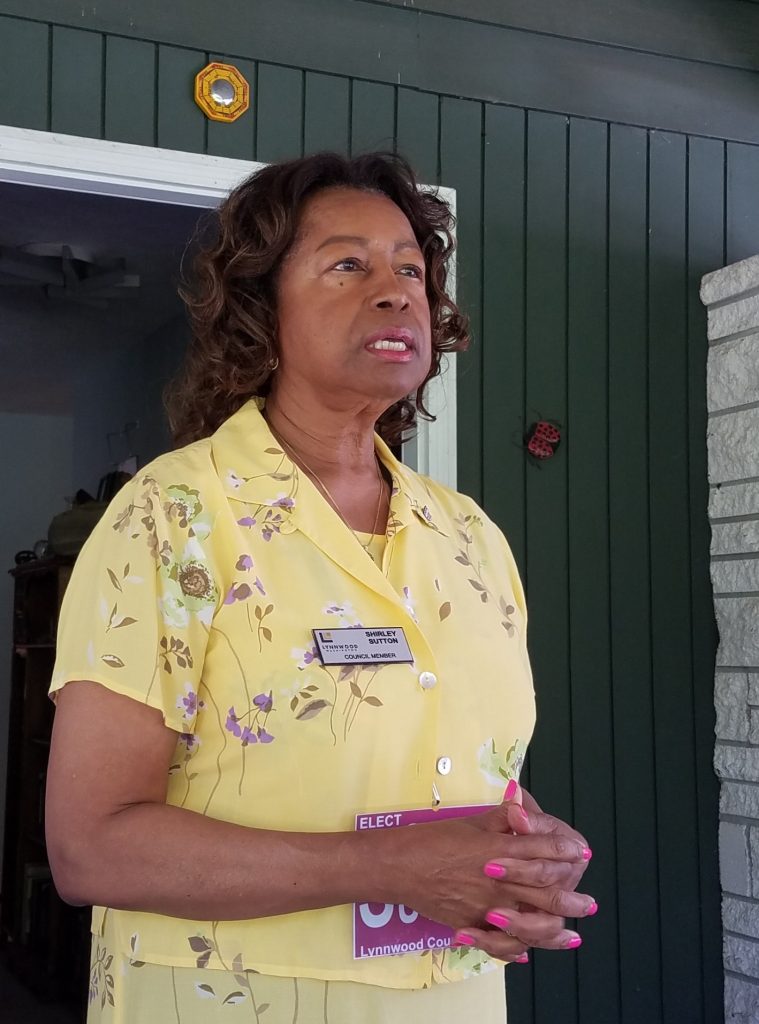 Sutton reminded attendees that Lynnwood is a "hate free zone" and that Lynnwood's Diversity, Equity & Inclusion Commission is engaged with local businesses to provide resources for everyone to feel unsafe. She would like more community events throughout the year and shared the sentiment of bringing back Spring Clean Up, an annual community clean up event.
Former 32nd Legislative District Senator Maralyn Chase told us, "Shirley is principled and doesn't have a duplicitous boned in her body. She is truthful and has no falsehoods in her record nor would say falsehoods about her opponent. Shirley is fiscally conscious and responsible."
"Lynnwood needs Shirley," said friend and supporter Marylou Eckart. "Councilmember Sutton believes in my core values of environment and building an engaged community – we need more of that! Now is the time to improve the community; we can do better."
Many of her supporters shared very similar thoughts. Sutton told us that the last four years have made her a more "talented and knowledgeable councilmember." She added, "The Lynnwood community is changing, and we need to follow that vision of inclusiveness, economic development and public safety."
To learn more about Lynnwood Councilwoman Shirley Sutton's campaign email shirely@voteshirleysutton.com or call 425-742-9398.