Area leaders discuss housing opportunities at city council roundtable
By LUKE PUTVIN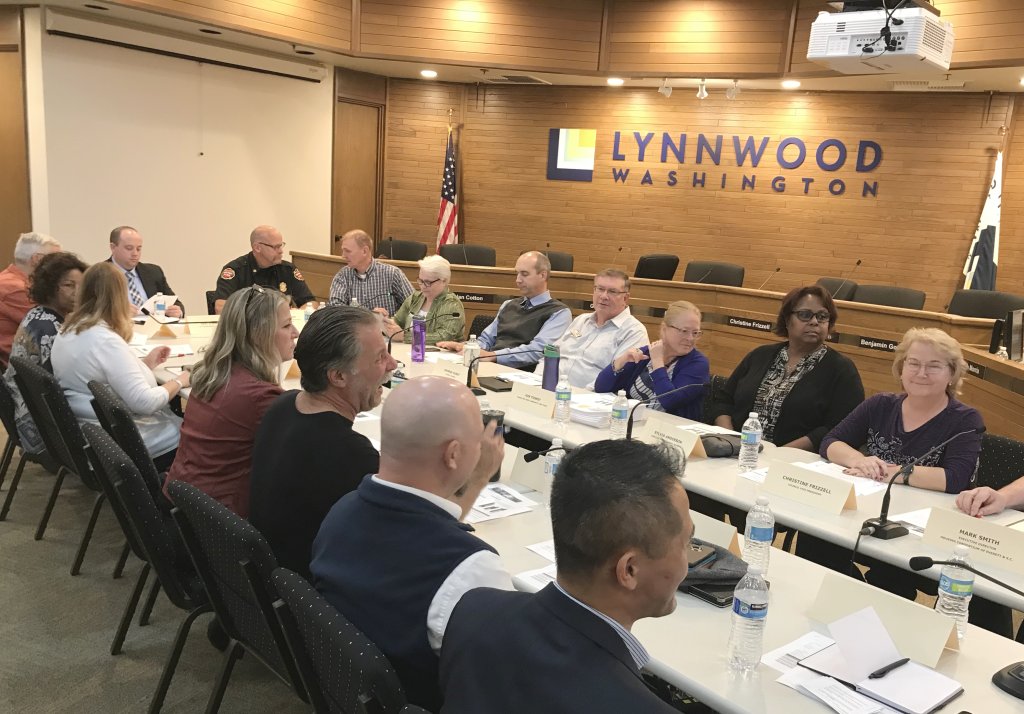 Each Lynnwood City Councilmember invited two community stakeholders to discuss affordable housing and housing availability in general. This roundtable discussion occurred at the City Council Business Meeting on Monday, July 8.
Stakeholders varied in their professional experiences and perspectives. There were individuals whose backgrounds were in affordable housing such as Mark Smith and Kim Toskey as well as single-family home developers like Duane Landsverk and Patrick Crosby.
The City Council asked the group three questions:
"1. What opportunities are available for our city to improve the availability of housing for all income levels – specifically related to adorable housing?
2. Are there new codes that need to be enacted and/or are there current codes that need to be revised to create more opportunities? Are codes to restrictive, too broad, ambiguous, redundant, etc.?
3. What other policy discussions need to be included in our efforts to move forward housing availability?"
Answering the first question, Sylvia Anderson, CEO of Everett Gospel Mission, and Kim Toskey of Homes and Hope Community Land Trust suggested more shelters for the homeless. Anderson specifically mentioned needing more shelters for men.
Landsverk, as a small family home builder, said he needed more lenders and escrow agents in order to do his job. "I need all the tools in order to build the house," he said. Crosby, another builder, spoke multiple times throughout the evening on the importance of protecting the property value of homeowners.
Crosby, in answering the second question relating to codes, said that, more than anything, there needs to be clarification on the existing codes for builders. Phong Nguyen, owner of Anna's Home Furnishings, advocated for a more customer-centric approach. He wanted to set up a Downtown Association that could reach out to the community and potential builders, specifically for the upcoming City Center area.
Scott Shapiro, owner of Lynnwood Bowl and Skate, suggested changing the codes to allow higher density. He also wanted more flexibility in the current code. "The parking code is very mid-20th century," he said. "We need to build for the future." He said that, especially for lower income housing that is close to transit, the high parking requirement is restrictive and only makes rents higher for potential tenants.
For the final question, Todd Hall, Planning Manager for the City of Lynnwood, stated that the city's Comprehensive Plan needs to be more specific for builders. A couple people stated that housing should be seen as a human right and that policy should reflect that.
Landsverk and Crosby said that when new regulations are passed, the city needs to make sure they are effective and successful ideas beforehand. "We have to do this responsibly," Crosby said. "There are a couple different sides, not just one right answer."
Mark Smith, Executive Director for the Housing Consortium of Everett and Snohomish County, echoed Crosby's sentiment. "There is no magic wand that will solve this problem," Smith said. He suggested focusing on community engagement and adding concrete targets to the city's Comprehensive Plan such as a specific number of housing units by a certain year.
In addition to the housing roundtable, Councilmember Ruth Ross gave a proclamation declaring July to be Parks and Recreation Month. Lynn Sordel, Director of Parks, Recreation and Cultural Arts and the chair of the Parks and Recreation Board was there to receive the proclamation.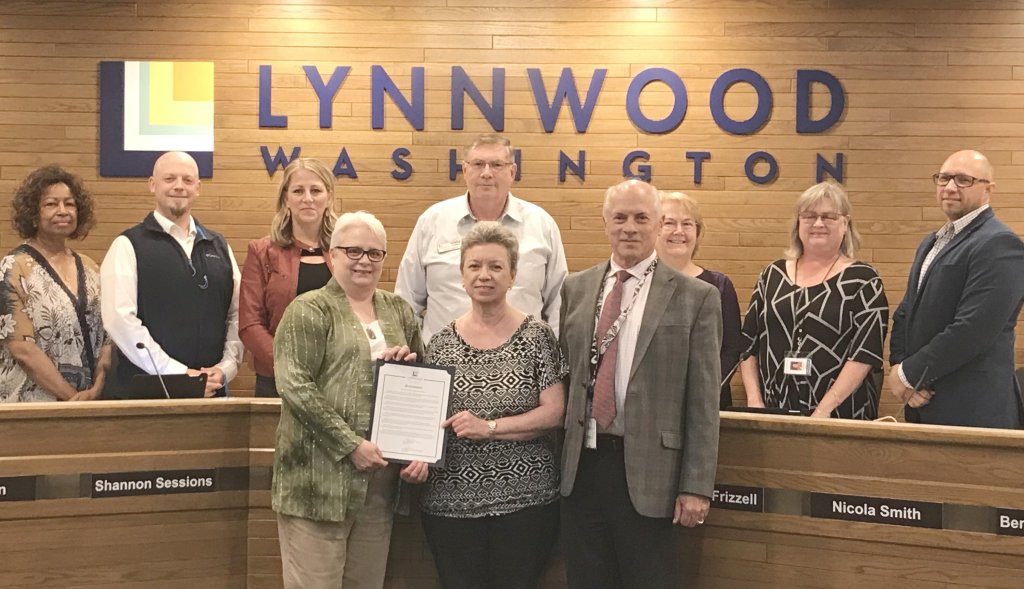 Bill Franz, Public Works Director, gave a Vegetation Management Plan presentation. In previous city council meetings, some voiced concerns regarding the use of glyphosate (commonly Roundup) by the city. Franz stated the city is pursuing an alternate product and will report back when they have results to share with the council. To watch the housing roundtable or the entire council meeting, go to www.lynnwoodwa.gov/Government/City-Council/AgendasMinutesAudioVideo.htm.