Lynnwood's Twelfth Annual "Par 4 Kids" Tournament
by LUKE PUTVIN luke.putvin@lynnwoodtimes.com
The Lynnwood Parks and Recreation Foundation held its twelfth "Par 4 Kids" golf tournament on August 2 at the Lynnwood Municipal Golf Course.
"I've been to every one of them," said Lynn Sordel, Director of Parks, Recreation and Cultural Arts. Sordel was also the event organizer. "This is really our way for the community to benefit."
The event acted as the foundation's big fundraiser for the Recreation Benefit Fund, which allows opportunities for kids to get into summer camps, swim lessons or anything else on the recreation menu. After the golf course is paid, 100% of the funds go toward the fund.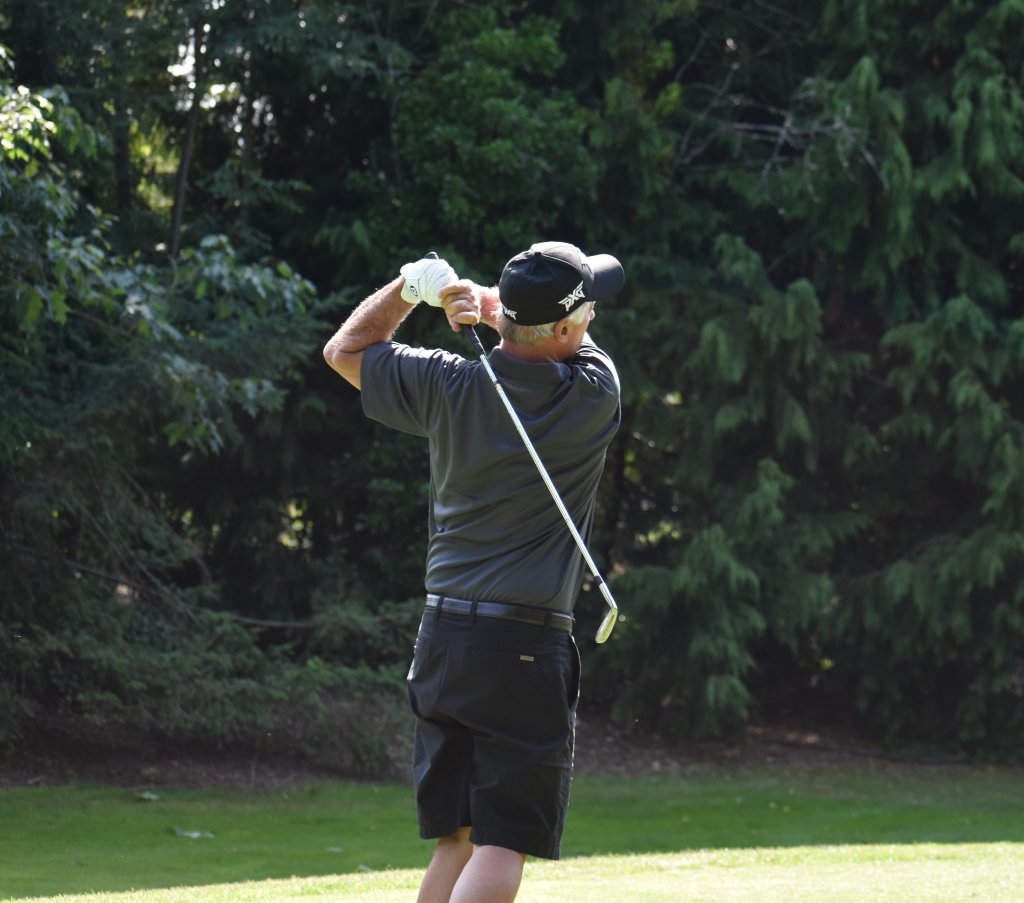 Sordel said there were 76 participants that day. "We'll probably raise about $10,000 today." He was golfing with three other city employees: Todd Hall, Planning Manager; Karl Almgren, City Center Program Manager and Ashley Winchell, Senior Planner.
"This is all about having a good time," Sordel said. "It's a social day, but everybody here knows this is for a really good cause because our community needs this scholarship money. Within six or seven months, the scholarship funds basically go down to zero."
Prizes for the tournament included massages, Mariners tickets, gift certificates, golf balls and much more. Sordel extended his thanks to all the participants and sponsors who were so loyal to the event and especially to Swedish Medical Center, the title sponsor, "who has been so wonderful for the last six years."