South County Firefighters hosted 9/11 Memorial Ceremony
By AMY DONOVAN | Last Updated: September 19, 2019.
A 9/11 Memorial Ceremony was hosted by South County Firefighters on Wednesday, September 11, 2019 at exactly 9:11 am at the Fallen Firefighter Memorial Park at Edmonds Fire Station 17.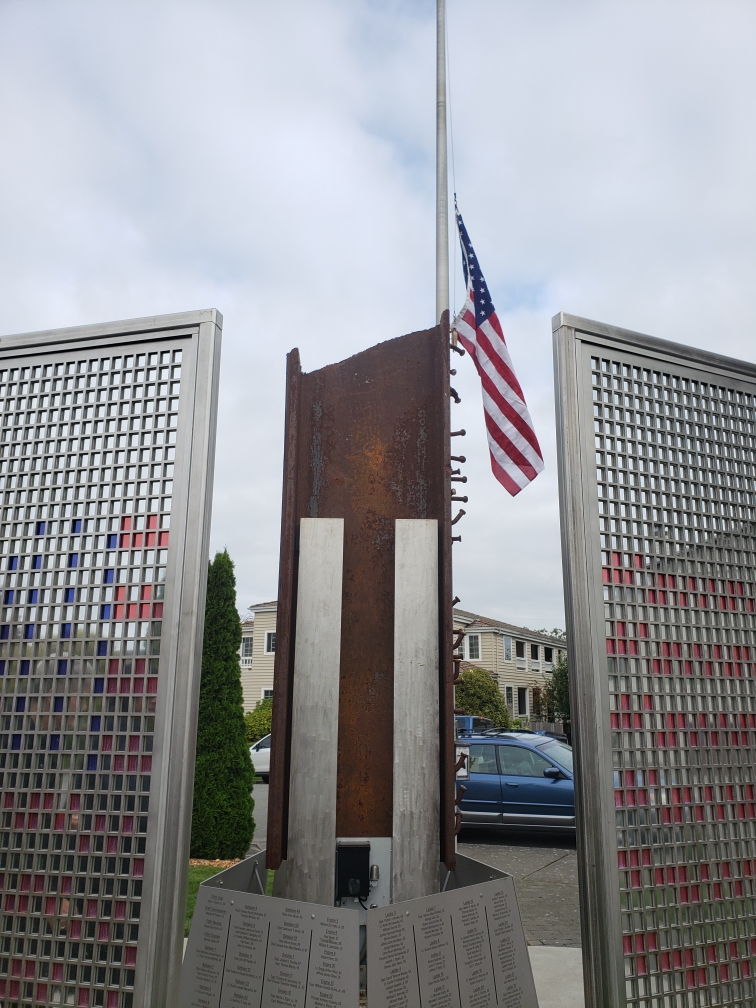 A 1-ton beam recovered from the collapsed World Trade Center, the center of the park's 9/11 Memorial, set the backdrop for the ceremony. The memorial was created by members of the International Association of Firefighters (IAFF) Local 1828 to honor the nearly 3,000 victims killed in the terrorist attacks of Sept. 11, 2001. Included among those victims were 343 firefighters, 60 police officers, and 10 emergency medical services personnel.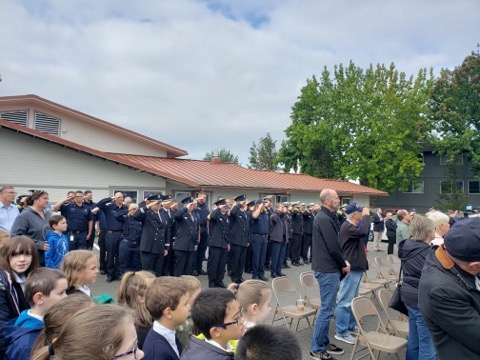 The ceremony began with a brief presentation and posting of the colors by the South County Fire Honor Guard, followed by guest speaker Andy Speier, a retired captain from Snohomish Country Fire District 1. Speier worked as a firefighter in New York City prior to moving to the west coast. Speier shared his experienced when he returned the day after the terrorist attacks to aid in the search for his fallen colleagues at Ground Zero.