World renowned artist passes on skill and culture to apprentice
By LUKE PUTVIN | Last Updated: September 19, 2019
The Washington State Heritage Arts Apprenticeship Program (WSHAAP) accepts applications for Master Artists or other Tradition Bearers to be part of their program with a dedicated Apprentice. If selected, the Master Artist will work on learning and teaching skills related to a tradition in their community.
Selected for the 2019-2020 WSHAAP, Lynnwood resident David Boxley is a renowned artist from the Tsimshian Tribe. He will be passing on his knowledge to Dylan Sanidad.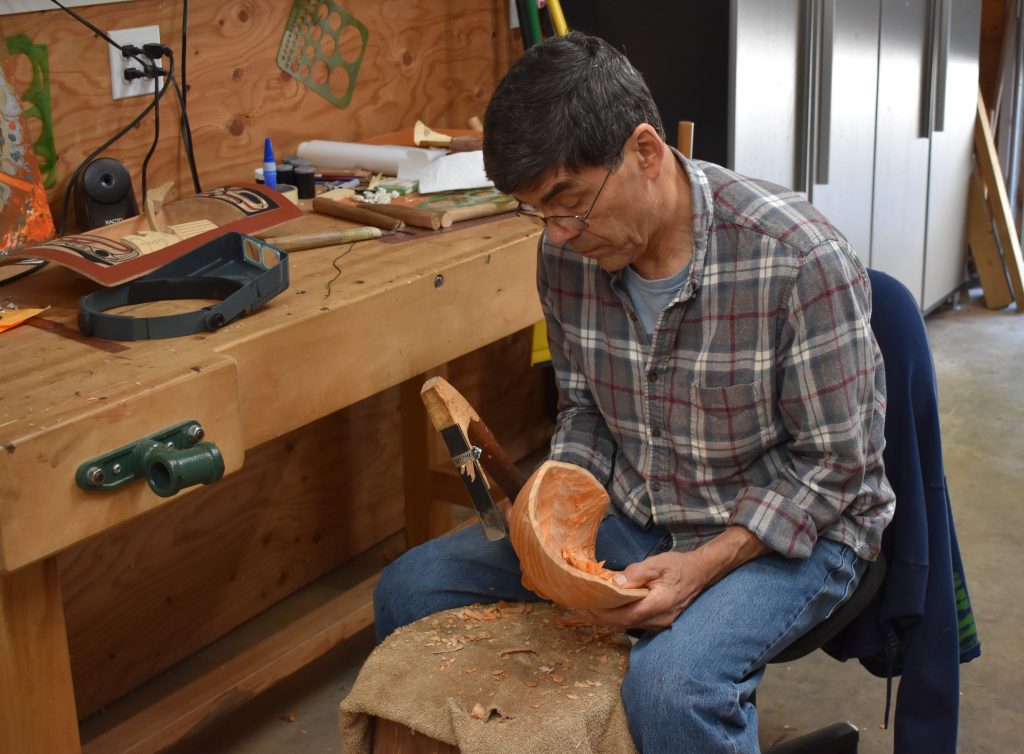 "It's really important that this art be passed on. Having these teaching opportunities is good for our culture," Boxley said. "It's good for young, up and coming artists, and it's good for me because I get to pass on what I know."
Boxley is a graduate of Seattle Pacific University, and prior to being a professional artist, he was a school teacher. He finally decided to give that profession up when he realized art was taking him over.
"Our art, our culture, all of it is tied together. And it was dealt some pretty hard blows in the early days, 1800s and 1900s, with missionary influences and government regulations," Boxley said. "A lot of our people left it behind. I've been really involved since the early '80s trying to bring back not only our art, but our language, culture and ceremonies."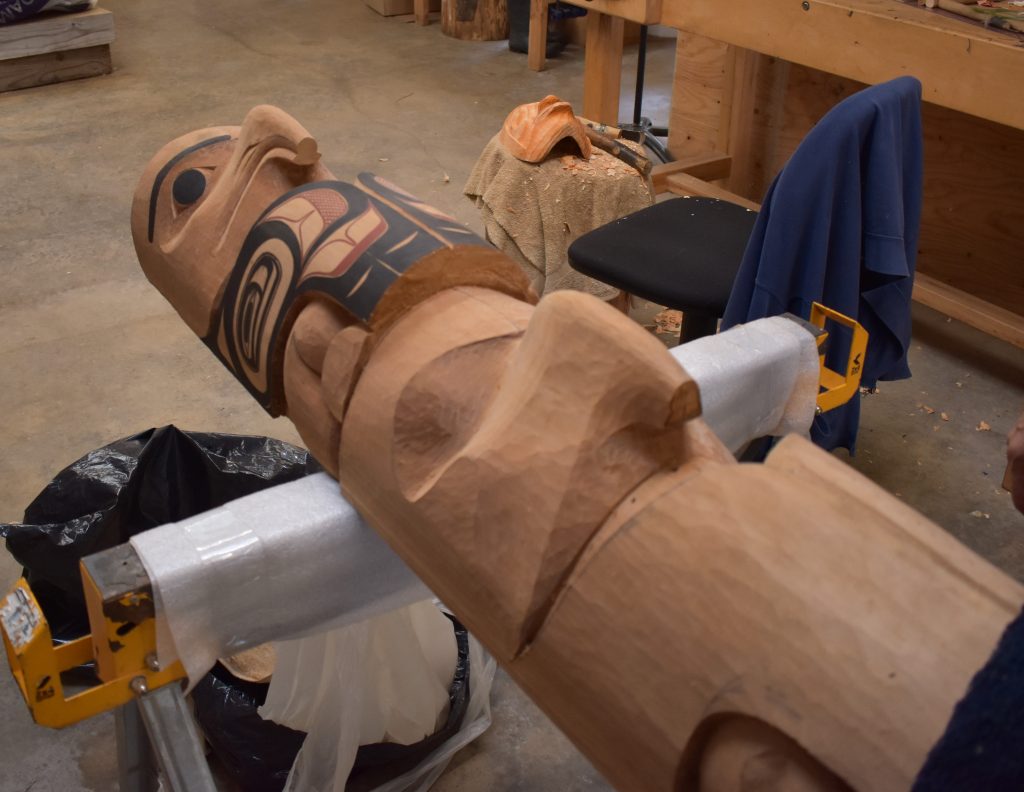 When the missionary brought the village from British Columbia to Alaska in 1887, they outlawed a lot of cultural practices like potlatches.
"We became a very progressive, modern native community compared to many others," Boxley said, "but there was a price to pay. And our culture and art were the price."
Even after being an artist for 40 years, Boxley is still greatly passionate about it. "I look forward to doing art every day," he said. "I've been doing this a long time, and it's important for me to pass it on."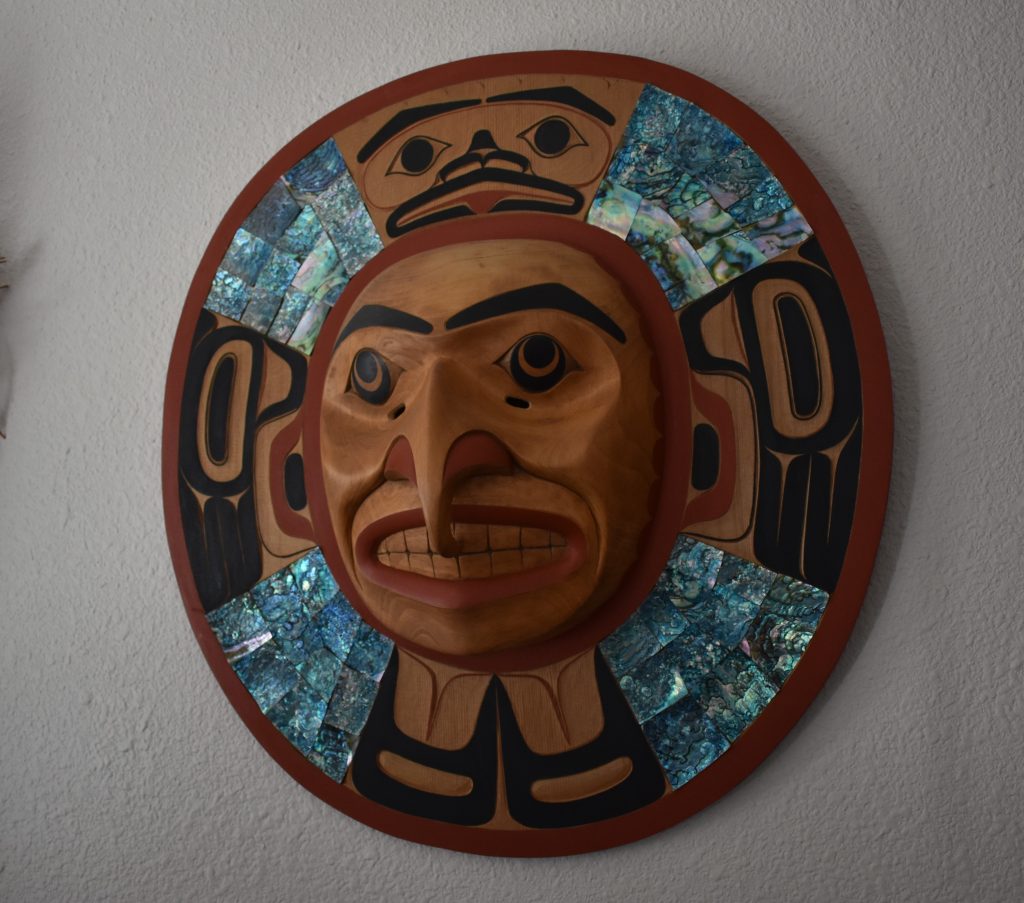 Boxley has known Sanidad since he was a child. Boxley was friends with Sanidad's mother, who joined his dance group in the '90s. The two started dating ten years ago and have been married for four years.
Sanidad, 27 years old, has been drawing since he was in high school. "I grew up around David," Sanidad said. "My whole family has been in his dance group as long as I can remember. It's important for me to learn the correct way to do this art; I've always just kind of copied stuff and made it my own. This way, I can see what fits where. I just really look forward to doing this stuff because it's my culture, and I like to see it."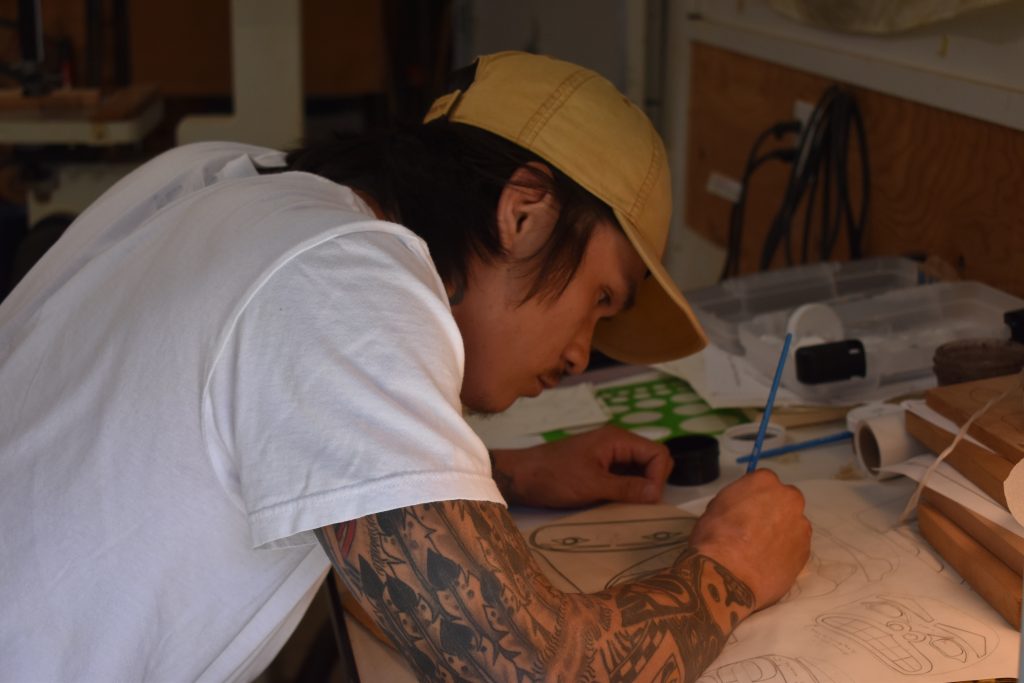 Sanidad is also a member of Boxley's dance group, a group that was founded by Boxley about 20 years ago.
"We're thought of as one of the very best, and I'm proud to say that," Boxley said. He and his wife are the leaders of the group, and they travel all over the United States to perform as well as to Canada and Europe. Boxley carves the performance masks for the group, and all of the artwork and regalia are handmade.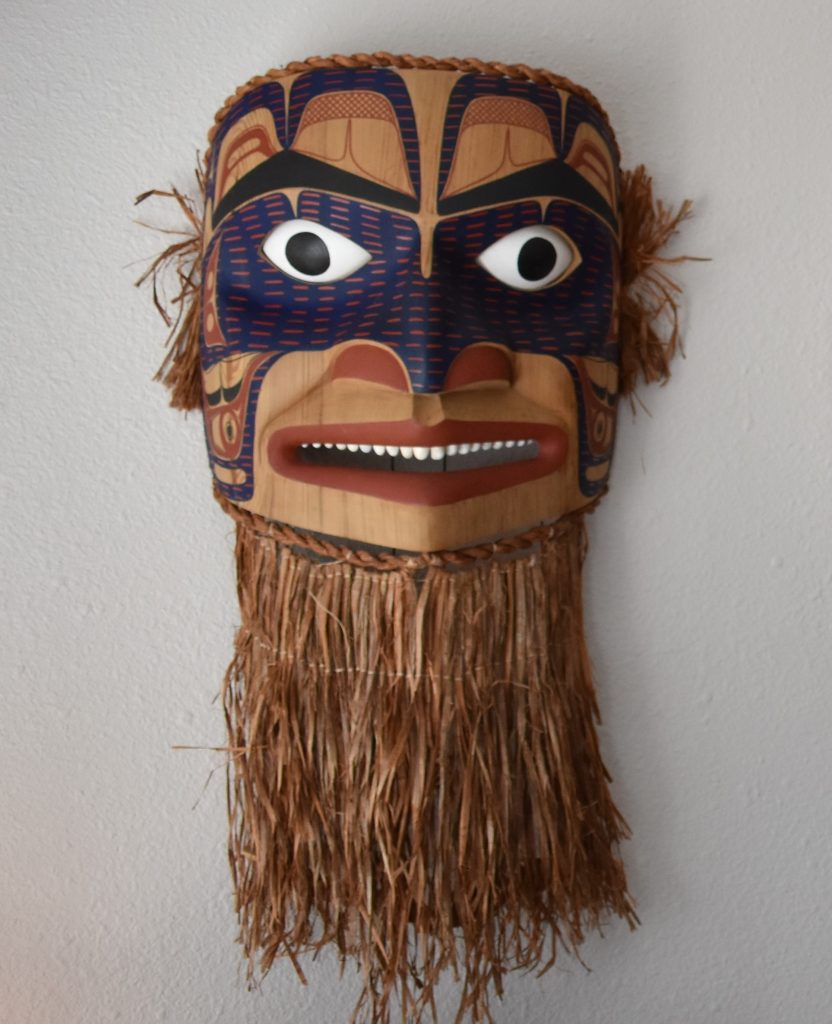 "It all dovetails and comes together," Boxley said in reference to the different types of art. "Each piece is handmade and says, 'this is who I am; this is my clan.' Dylan is learning to create the things he's using in the group, and one of these days I hope to have him selling his work in galleries in Seattle and other places. I hope he creates work for this group and other people in his family."
To see some of Boxley's artwork including his totem poles, performance masks and his group's dance performances, visit his website at www.davidboxley.com.