Cybercrime and Investigations Seminar at EdCC
by MARIO LOTMORE
Over 150 attended a free seminar at Edmonds Community College about Cybercrime Investigations and Cybersecurity Careers on Saturday, September 14.
The instructors for the seminar were Mike Andrew and Steve Hailey who are subject matter experts in Cyberterrorism, and both have trained Department of Defense and Federal law enforcement personnel. Combined they have 50 years of IT experience.
The seminar opened with the need and shortage of cybersecurity professionals. "There are more than 200 thousand unfilled cybersecurity jobs in the U.S.," said Hailey.
Destiny Cram, a Vulnerability Management Specialist and Digital Forensic Investigator for the City of Seattle told us, "You develop a tough skin working in this industry. At times it is a thankless job because no one knows you are protecting their data until something happens." Her advice for those interested in pursuing cyber security as a career is to never take no for an answer and know your end goal in life.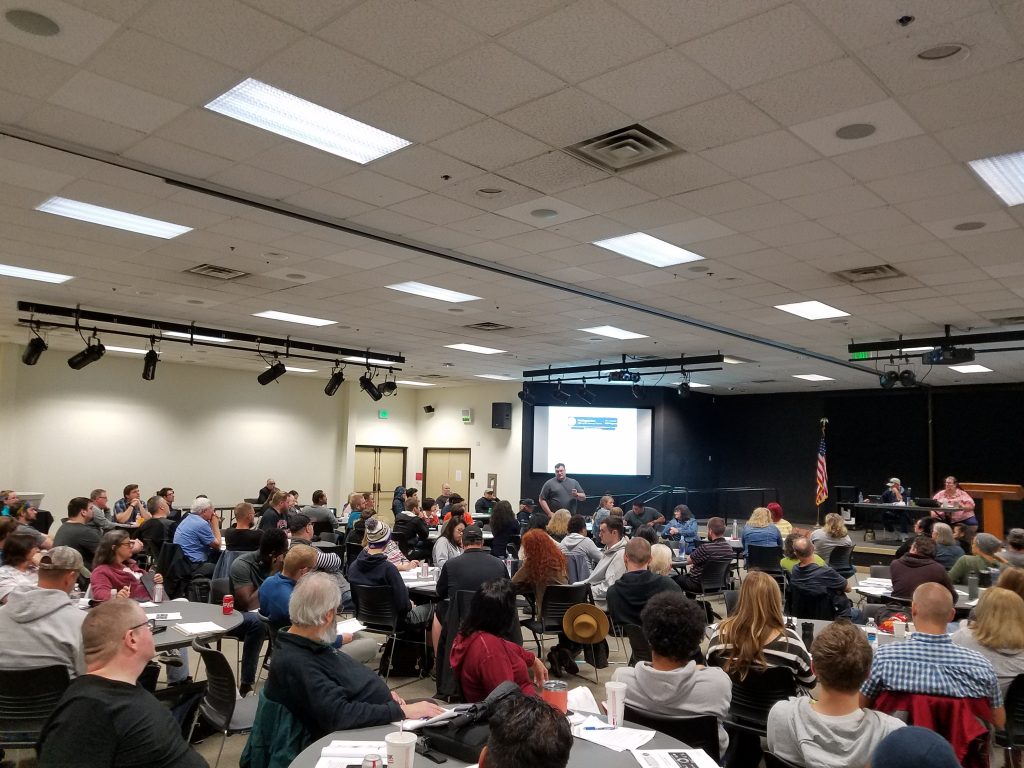 Hailey shared data intrusion methods and devices, the cybercrime industry, and the Dark Web.  He expressed that one possesses aptitude, mental fortitude and patience to be successful in this field.  Hailey also conveyed the mental challenges of uncovering child pornography for law enforcement cases.
Andrew focused on digital forensics in the afternoon portion of the class and how forensic analysis is conducted.
Both Hailey and Andrews stated that because students can work on actual cases and learn how to physically recover data in addition to data protection policy, Edmonds Community College is a Center of Excellence in the field for cybersecurity.
For more information about Edmonds Community College's cyber defense education, visit https://infosec.edcc.edu/.