Local Eats & Places to Meet: The Rock Wood Fired Pizza
Sponsored Feature By KIRSTEN JOHNSON
Walk inside The Rock Wood Fired Pizza in Lynnwood, and you just might feel like you're at a rock n' roll concert.
A Led Zeppelin song plays in the background and the menu features a spread of wood-fired pizzas each named after classic rock songs such as "Yellow Brick Road" and "Meaty, Beaty, Big and Bouncy."
"We're on stage here," said general manager Claryssa Ponce. "The experience is definitely as though you are sitting at a rock concert. You have some good drinks, some crazy food and it's just really focused on that consistency of presentation, and making it as extravagant as a concert would be."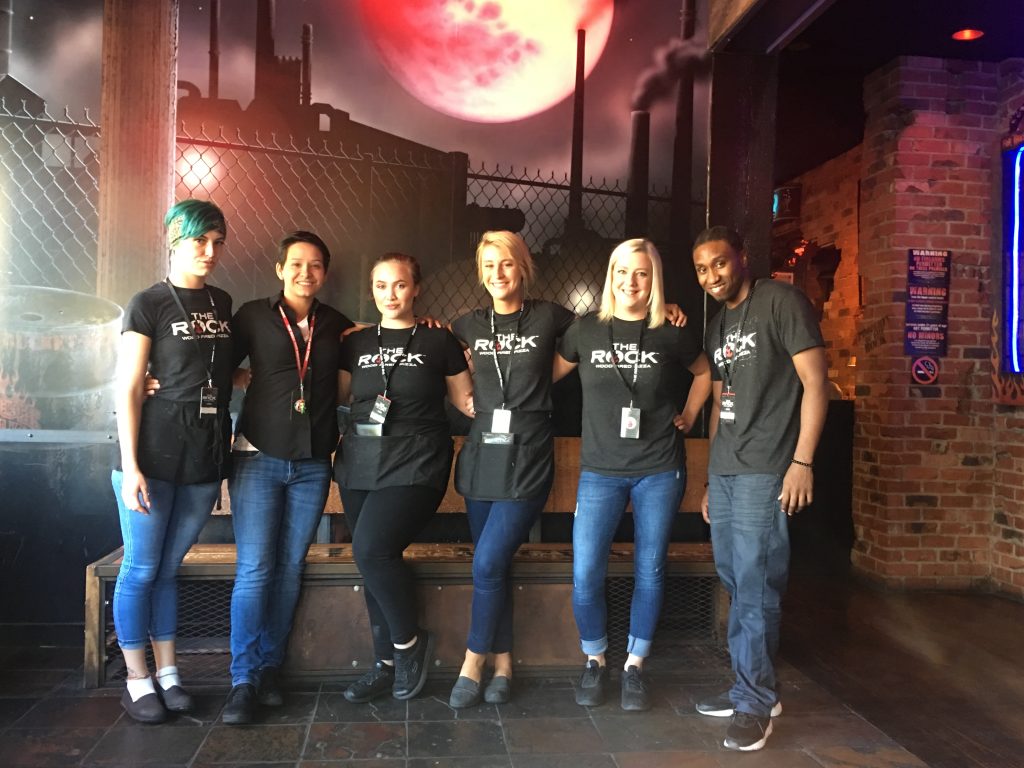 The Lynnwood restaurant is one of 11 locations in Washington. The first Rock location opened in 1995 in Tacoma. Its founders modeled the restaurant after a wood-fired pizza joint they visited in New England.
The Rock menu features a spread of unique "Opening Acts" appetizers including "Brown Sugar Mozz Bread" which is pizza dough brushed with garlic butter, Romano cheese and brown sugar— leaving a sweet and gooey taste.
Popular pizzas include "Pride and Joy," which features pepperoni, sweet Italian sausage, ham, white onions, green bell peppers, olives and mushrooms. The "Founders Pie" is also a common order, Ponce said. It has sweet Italian sausage, pepperoni, Mozzarella, Ricotta cheese and tomato sauce.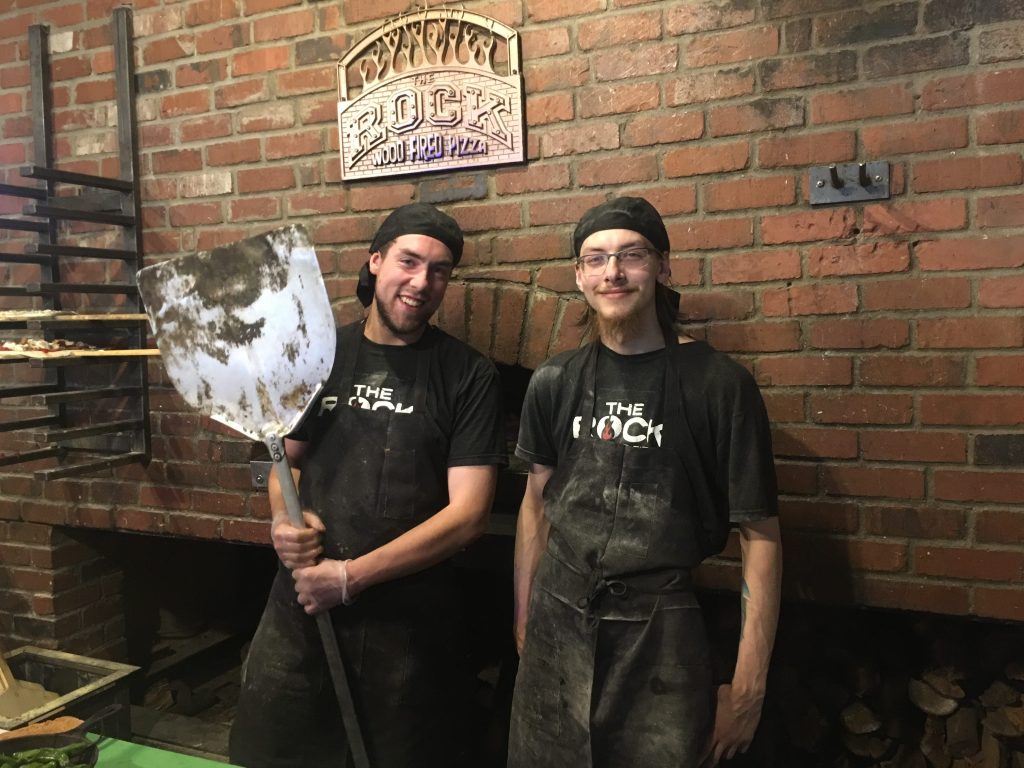 Ponce said a surprising customer pizza favorite is the "Walnut Pear" which features sliced pears, caramelized onions, candied walnuts, dried cranberries, herb cream cheese spread and brown sugar.
The Rock's "Bucket List" drink menu also includes a variety of creative, cleverly named alcoholic beverages like "Susie Q" and "Truly Madly Deeply." And yet the restaurant is family friendly, offering periodic "kids eat free" specials and providing children with a ball of dough to play with while waiting for the food.
While pizza is the main focus, the Rock also serves up a variety of sandwiches, salads and burgers. And dessert options include the tempting "Chocolate Chip Cookie Skillet," in which cookie dough is baked in the wood fired oven and then topped with ice cream and chocolate syrup. The Lynnwood location is located at 4010 196th St. SW. It's open from 11:30 a.m. to midnight each day. Happy Hour runs from 3 p.m. to 6 p.m. and "Happier Hour" is Monday to Friday from 9 p.m. to last call. For more information, call 425-697-6007 or visit therockwfp.com.