Edmonds Rotary hosts first Oktoberfest
by Luke Putvin
Hundreds attended Edmonds' first Oktoberfest, put on by the Edmonds Rotary and held at Francis Anderson Center Field on September 20 and 21. There were several food trucks present in addition to 14 breweries.
The Edmonds Rotary hired Jan Nicholas to be the Event Director. Oktoberfest was meant to replace the Waterfront Festival which had acted as the Rotary's main fundraiser for a few years. They decided to shake it up and try something new.
"There isn't anything like this in Edmonds, and we're really excited about this," Nicholas said. "I've had a fantastic experience working with the Rotary; they obviously have a great reputation in the City of Edmonds."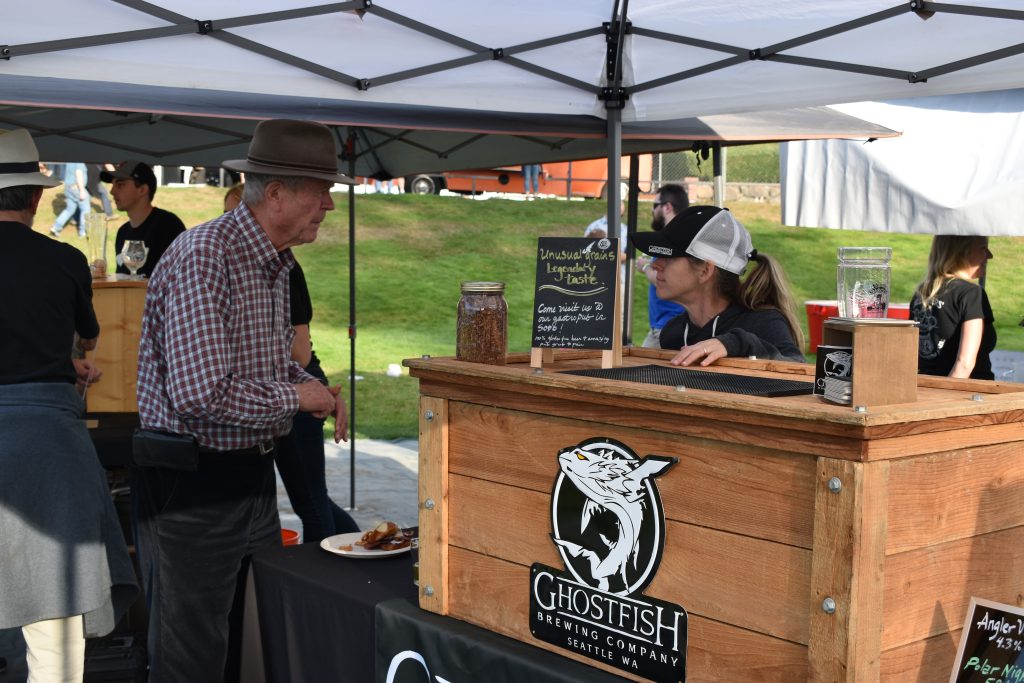 Nicholas's favorite part of organizing the event was working with all the different people that pitched in to help, such as the local breweries and all the volunteers. She extended a special thanks to their sponsors Michael McMurray from the Edmonds Commons, Rick Steves of Rick Steves Europe: Tours, Travel, TV & Vacation and Terry Vehrs, Real Estate Agent. Nicholas also extended her thanks to the people of Edmonds for showing up to the event. "For a first-time event, we are really excited."
David Kaufer, the past president of the Edmonds Rotary, was one of the main individuals who concocted the idea of an Edmonds Oktoberfest.
"After exploring a few options to replace the Waterfront Festival, we were really excited about the idea of an Oktoberfest," Kaufer said. Kaufer has been with the Rotary for five years. "Being with them has given me a stronger connection with the community."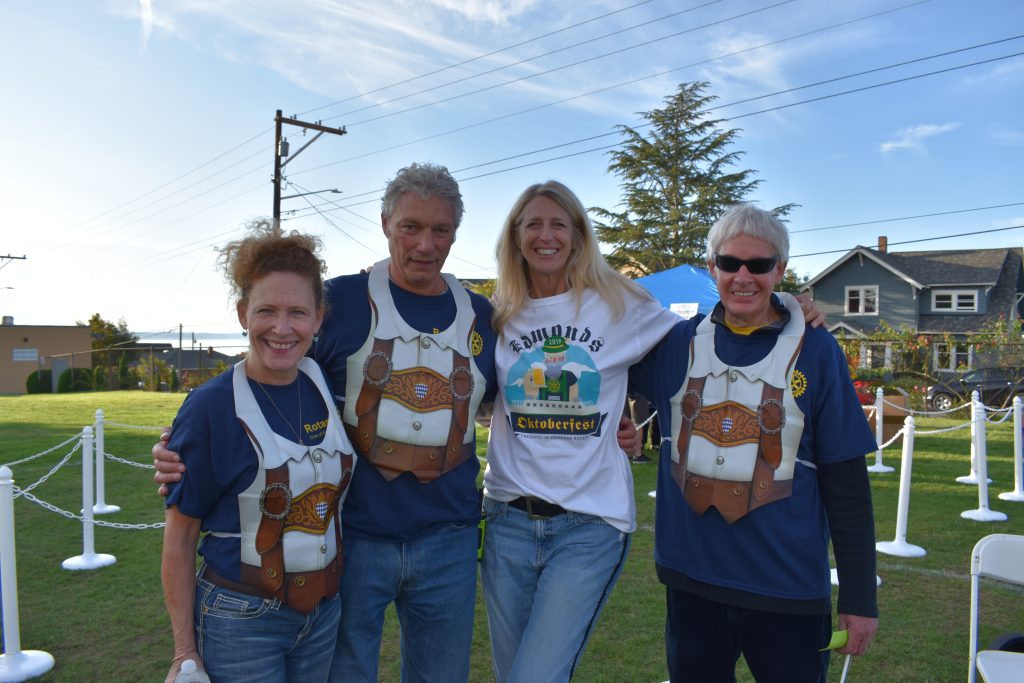 The Oktoberfest was a fundraiser that was raising money for multiple things like a new inclusive playground at Civic Park, scholarships and money toward the Edmonds Waterfront Center. The Edmonds Rotary has pledged 50,000 dollars to the Edmonds Waterfront Center over the next five years.
Members of the Rotary were not the only people helping out to volunteer; the Rotary reached out to the community for volunteers. "We wanted this to be an Edmonds event hosted by the Rotary, not just a Rotary event," Kaufer said. "And we've had a great response from the community."
Overall, Kaufer hoped attendees experienced the community aspect of the event. "Community was one of the things I think was missing from the Waterfront Festival… We really wanted this to be an Edmonds kind of Oktoberfest, where you could go out and see your neighbors."
"This is definitely a test run," Kaufer said, "but I think it has the potential to be a cool new tradition." For more information about the Edmonds Rotary and their upcoming events, go to www.edmondsrotary.com.