By MARIO LOTMORE | Last Updated October 10, 2019
On October 10 at 9:40 a.m., an adult male was shot multiple times in the parking lot of the Fred Meyer shopping center located at 164th Street and Alderwood Pkwy. The suspect's vehicle is a silver BMW car with two people inside.
Witnesses heard an altercation between the victim and suspects prior to gunshots fired.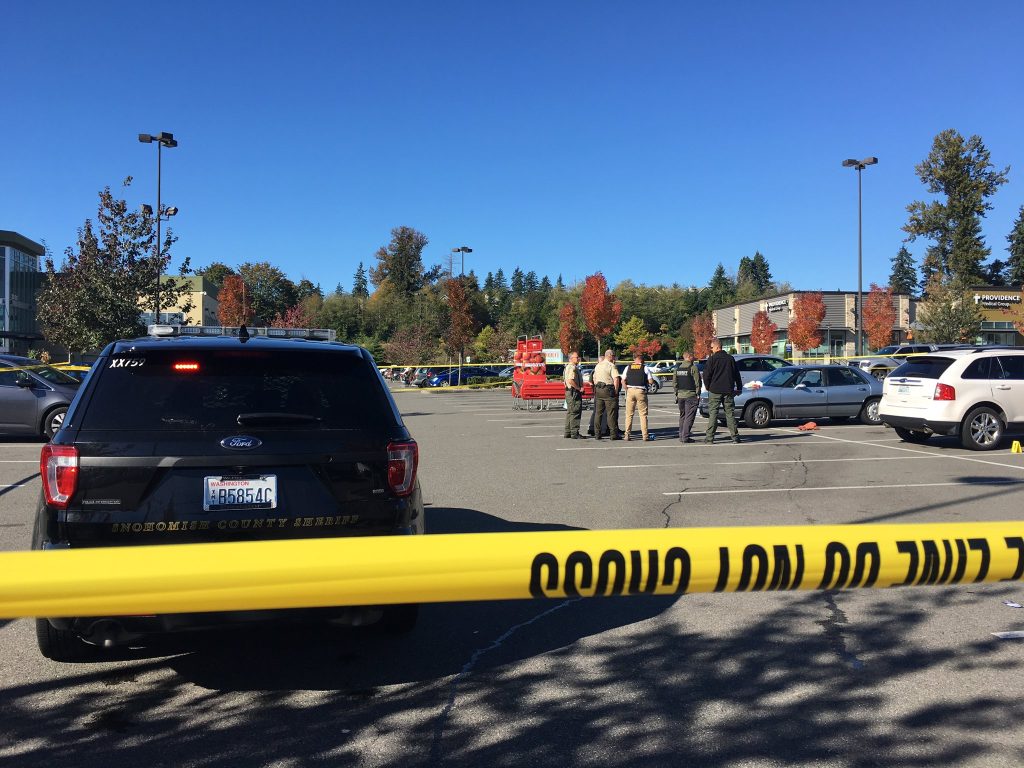 The victim was taken to Harborview Medical Center with life-threatening injuries. Deputies with the Snohomish County Sheriff's Department are investigating the incident.
If you have any information in this case, contact the Snohomish County Sheriff's Department at (425) 388-3393.