Coffee with a Cop at Lynnwood Crossroads Starbucks
By LUKE PUTVIN | Last Updated October 31, 2019
The Lynnwood Crossroads Starbucks hosted a Coffee with a Cop event on October 24. Members of the Lynnwood Police Department were present to answer resident questions and just have conversations.
Chloé Butler and Michaela Foy are the two managers of the Lynnwood Crossroads Starbucks. "[Officer Denis Molloy] is a regular customer; he organized the event," Foy said. The managers reached out to him via email and got a date on the calendar. "Aside from us having the coffee and the partners here to work, [the police department] brings all the people and passes out all the info."
"We try to do one of these quarterly," Butler said. "Anytime you can get the community together in a safe place to connect with officers in law enforcement to bridge the gap with stigmas that are going on is really great."
Molloy has been doing these events for two years. His favorite part? The simplicity of it all. "We don't have SWAT vehicles here," he said. "We don't have K9 demonstrations; there's nothing fancy about it. It's just, come on in and have a chat. We have lots of members of the department from patrol officers all the way up to the chief of police here."
Tom Davis, Chief of Police, said, "Often times I think when people see us in the community, they don't want to talk with us, or they don't want to bother us, or they're concerned about coming up to us, but we really want them to do that here." Davis also said that his favorite part of events like these is meeting brand new people and welcoming them to the community.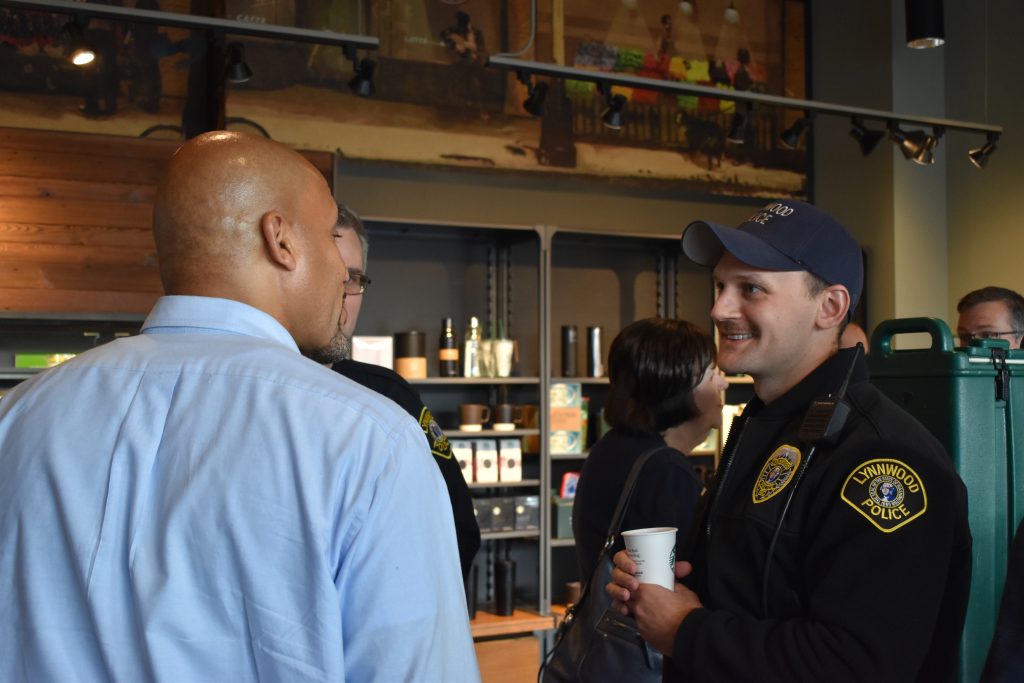 Deputy Chief Jim Nelson was also present, and he spoke to the importance of events like these. "It's just another mechanism that we're trying to find that connects with our community, trying to meet them where they're at and have informal contact. Police typically meet people in crisis situations… so you lose the ability to just have a conversation about what their expectation of law enforcement is or answer any questions they may have."
Among the members of the public in attendance were Administrator at Trinity Lutheran Church Don Boelter, City Council Candidate Jim Smith and resident Joel Ware.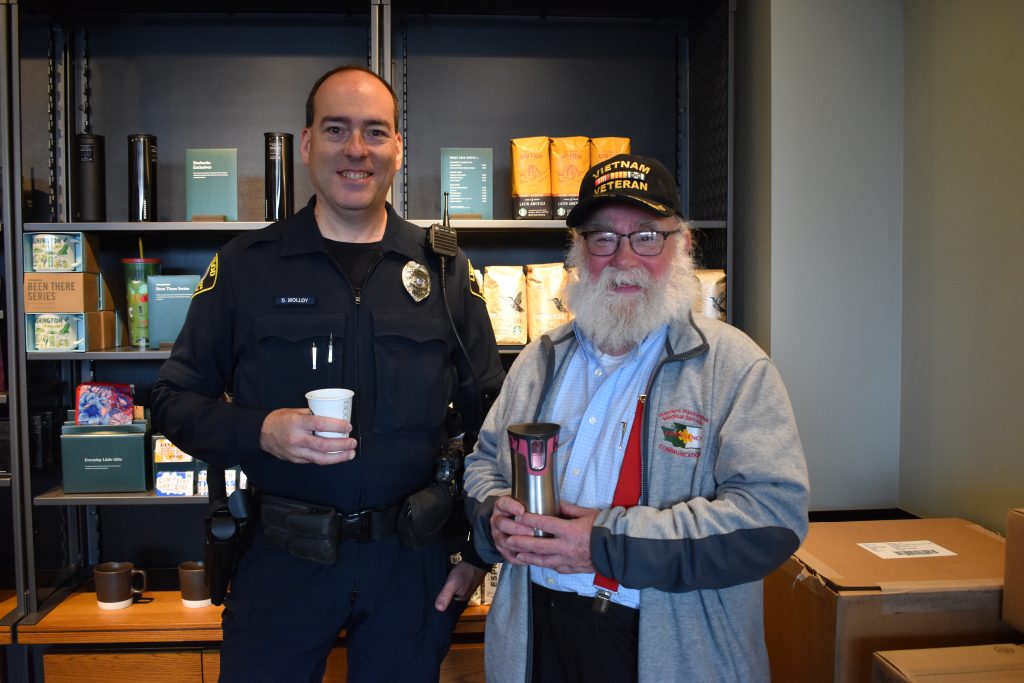 "I just want to reach out to our friends in the police department and get to know some of them better. I've only been working at the church a few months," Boelter said. "We haven't had any issues at the church that have required police intervention, but if we do, I just want to get to know some of them."
"The best part of an event like this is for our residents to be able to talk to the police; they're just normal people like you or me," Smith said. "I think it's important for people to see the reality of who these people are. And it's also good for our police department to have that communication with the citizens."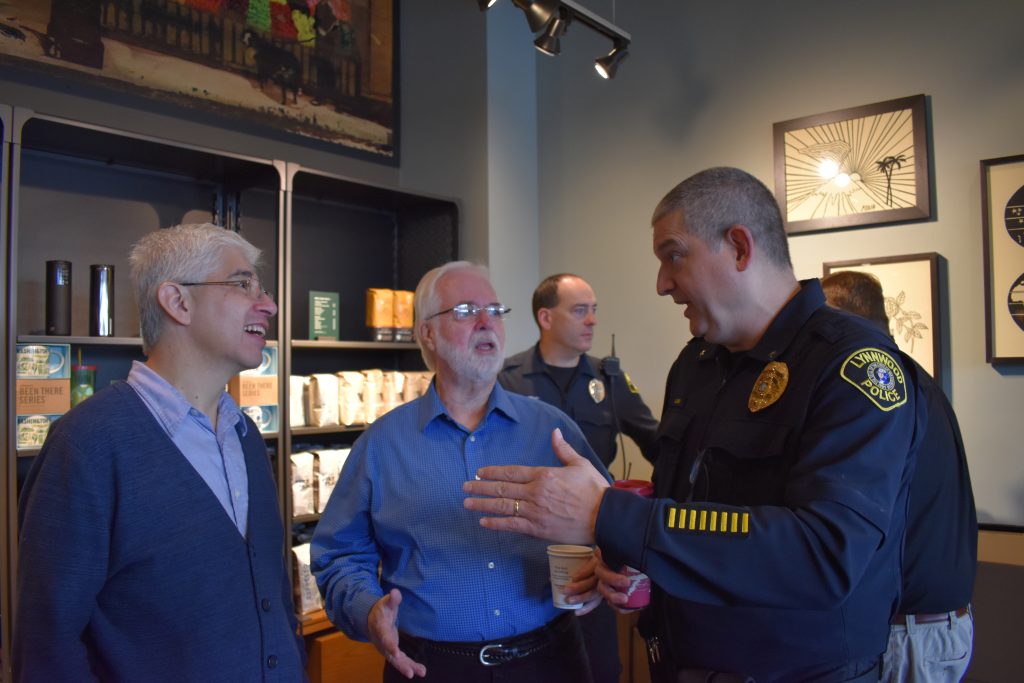 "The police need to be visible as individuals and as humans to the community," Ware said. "I think a lot of times people in the community may become disaffected with their police department because they don't know who works there. The cops are so busy working, they don't have time to talk with the public… That is not the case in Lynnwood. The cops have this time to go and meet the public. That's a really good thing; I think that means the public will give more support to the police when they need it."