City Council presents excellence awards, proclaims Transgender Day of Remembrance and discusses budget and property tax levy
by Luke Putvin
At its November 12 Business Meeting, the Lynnwood City Council presented its annual "Honoring Excellence… and a great deal more!" awards to an employee of the city, a Lynnwood citizen and a Lynnwood business.
The city employee that received the award was Lynnwood Police Department Chaplain Dale Schlack. Schlack has served as the LPD Chaplain for over 20 years and provides counsel and comfort to those in hard times.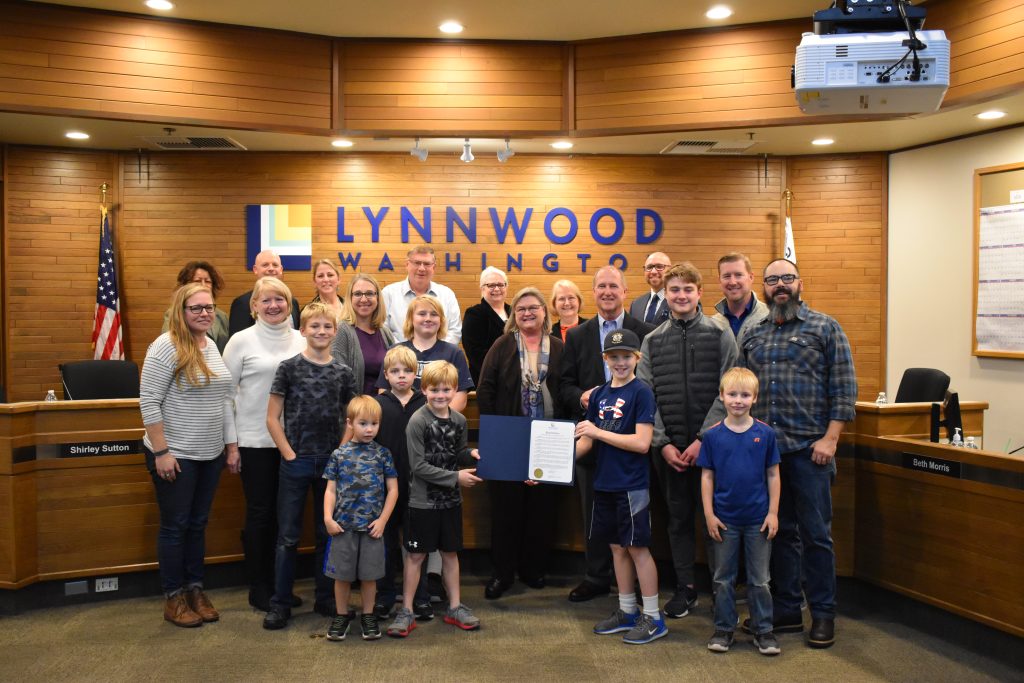 "I just want to say thank you… and I especially want to say thank you to Lynnwood Police Department," Schlack said.
Receiving the citizen award was former City Council President Loren Simmons; Simmons was council president for eight years and was on the council another eight years.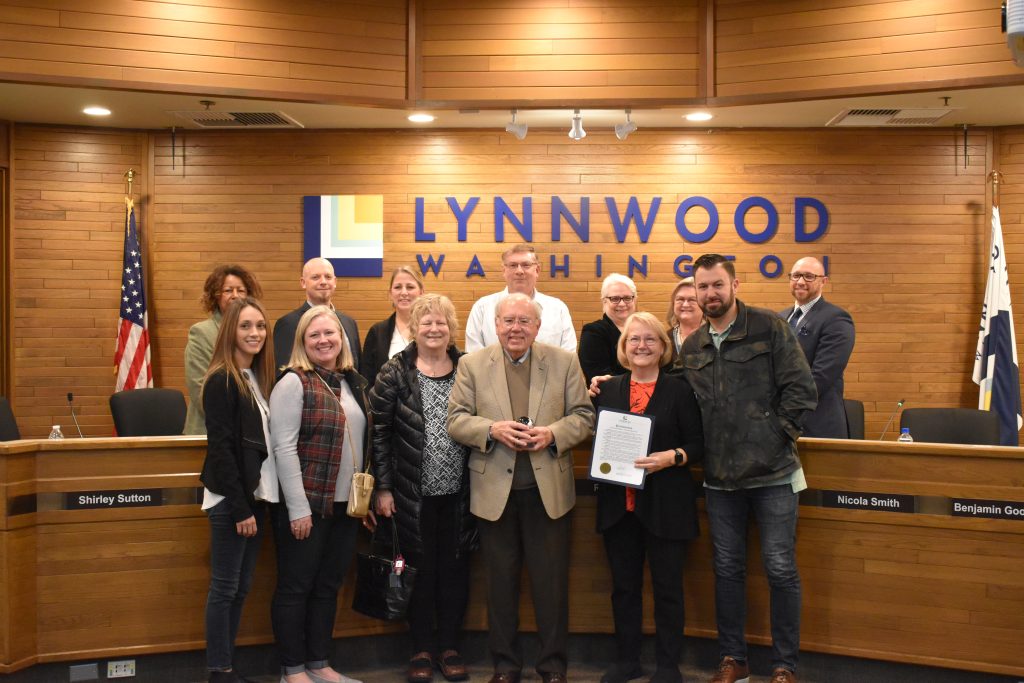 "I sincerely believe that the last four or five years of my life have been the most stimulating and exciting and rewarding that I've experienced all my days," Simmons said.
Mr. Kleen 76 received the business award and was represented by President and General Manager of the company Dan Kestle. The location on 44th has been open since 1967, though at that time, the owner was Ted LaVigne, who founded the car wash.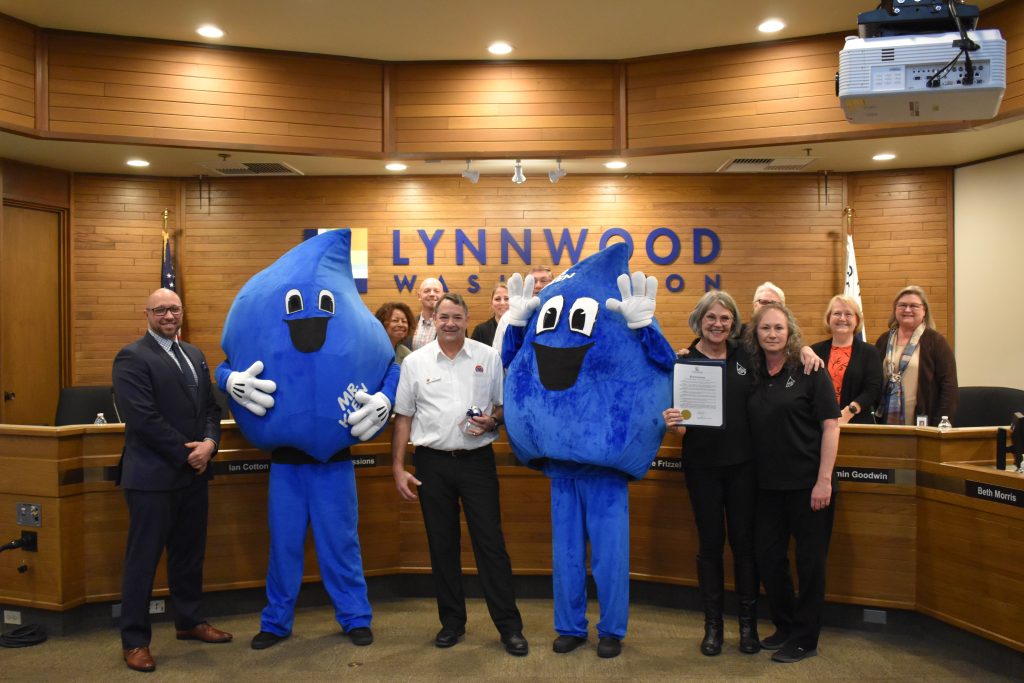 "I have been there since I was 19, and I love it like it's my own," Kestle. "I appreciate all of our customers; we have the best customers in the City of Lynnwood, and we definitely have the best police department."
The city council also presented a proclamation for Transgender Day of Remembrance, and Christine Cummings was present to receive the proclamation.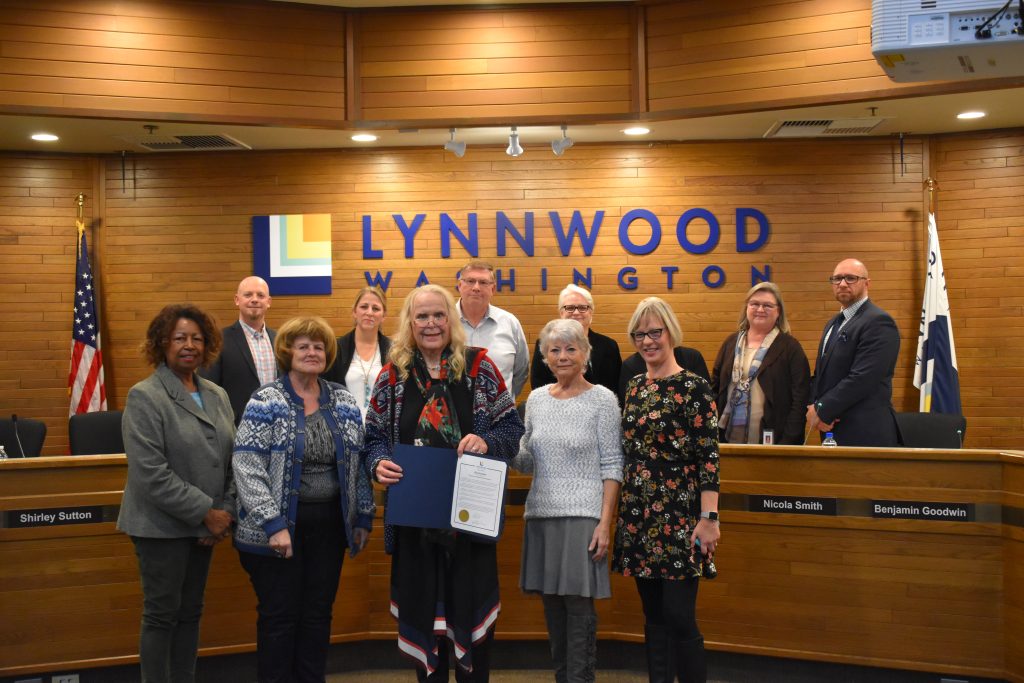 Also that evening were two public hearings: One was on the 2019-2020 Budget Modifications and the other was on the 2020 Property Tax Levy. If there was one takeaway from the public hearings, it was that people did not want their taxes raised.
"As I was walking in tonight," began Kerri Lonergan-Dreke, "I saw the sign above the entrance that said 'Lynnwood, a great deal more.' I'm really starting to think it's 'Lynnwood, a great deal more taxes,' and it's really bothering me."
Many citizens criticized the 15,800-dollar line item for "email addresses, business cards and name tags for 60 members" for the Board and Commission Volunteers. Council member responses expressed the need to protect the city's volunteers in the case of a public records request.
Other comments included those of Mark Dreke who noted that city taxes are not the only burden that residents must face. He cited county taxes, taxes from ST3 and the fire district as well as others. Van AuBuchon also criticized the creation of the fire district and the taxes that came from it.
Neither the budget amendments nor the 2020 Property Tax Levy were approved. That vote will occur at the city council business meeting on November 25 at 7 PM.