Making Strides Against Breast Cancer
Making Strides Against Breast Cancer
by Mario Lotmore
On Saturday, October 26 over one thousand gathered at the Snohomish County Campus Plaza in Everett, for the Making Strides Against Breast Cancer walk.
The American Cancer Society started Making Strides Against Breast Cancer walks to unite communities in the fight against breast cancer. Donations from the event fund research and provide services such as free rides to and from therapy.
The emcees for the event were Tracey Leong of KIRO 7 and KRKO's Maury Eskenazi. Leong shared KIRO 7 Cares mission to inspire and engage to make a difference in the community.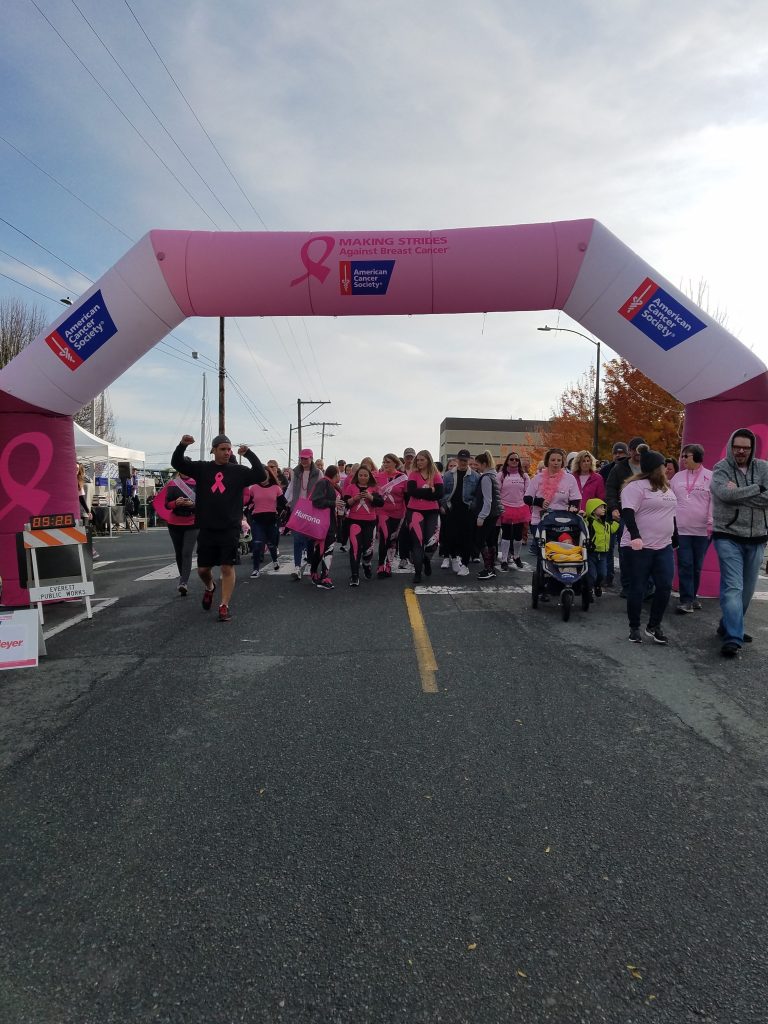 The walk began at the Snohomish County Campus Plaza at 10:00 am. A Zumba warm up, led by Suzanne Barrett, an H&W Instructor of the YMCA of Snohomish County, and Janet Frohlich, a Register Nurse with The Everett Clinic, energized the crowd before the 4-mile walk.
Other sponsors for the event were Buzz Inn Steakhouse, Kaiser Permanente, People's Bank, Avon, Elle Marie Hair Studios, Humana, Anderson Dentistry, Team Pink Persuasion, and Zeta Tau Alpha women's fraternity.
Lorry Green, owner of Elle Marie Hair Salon, told us giving back to the community is one of her company's priorities. Elle Marie Hair Salon was providing hair extensions and pink feathers to survivors.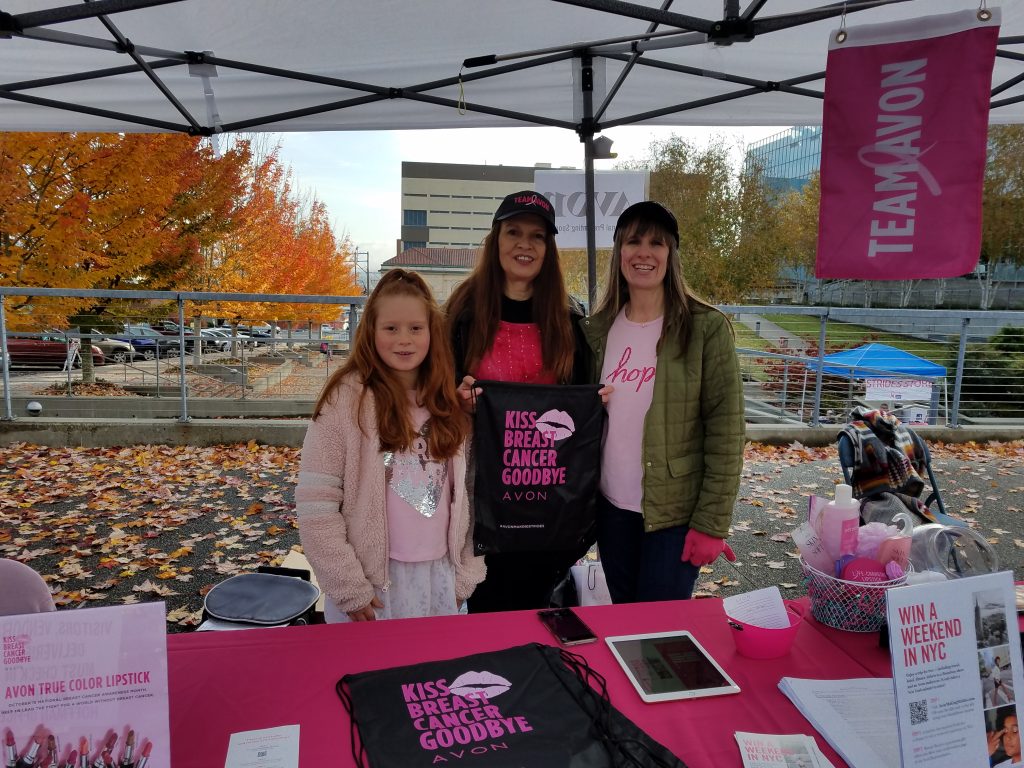 The Humana booth focused on wellness for senior survivors. Lorinda Anderson, shared free preventative care screening for oral cancer provided by Anderson Dentistry.
Event coordinator Hannah Sladek said the event raised over $116,000 and said, "The Making Strides Against Breast Cancer walk is an event of hope. No one has to fight breast cancer by themselves."
To learn more about Making Strides Against Breast Cancer visit https://secure.acsevents.org/site/SPageServer?pagename=strides_msabc.