Black Lives Matter Shoreline's Photos with Black Santa
Black Lives Matter Shoreline's Photos with Black Santa
by Luke Putvin | Lynnwood Times
Northside Step Team, Black Lives Matter Shoreline and the City of Shoreline hosted its Photos with Black Santa on December 1 at Shoreline City Hall.
Darnesha Weary is the founder and director of Northside Step Team as well as the founder of Black Lives Matter Shoreline. This was the first time the event was held in Shoreline.
Weary mentioned how important something like this is, because of the need for representation in the community of having an African American Santa Claus. "My kids had never taken a photo with a Santa that even looks like them," she said.
She hoped people walked away with the joy of having this time to celebrate each other and the families, and she hoped people were happy for the kids that are African American to have the opportunity for their first time to take a picture with a black Santa Claus.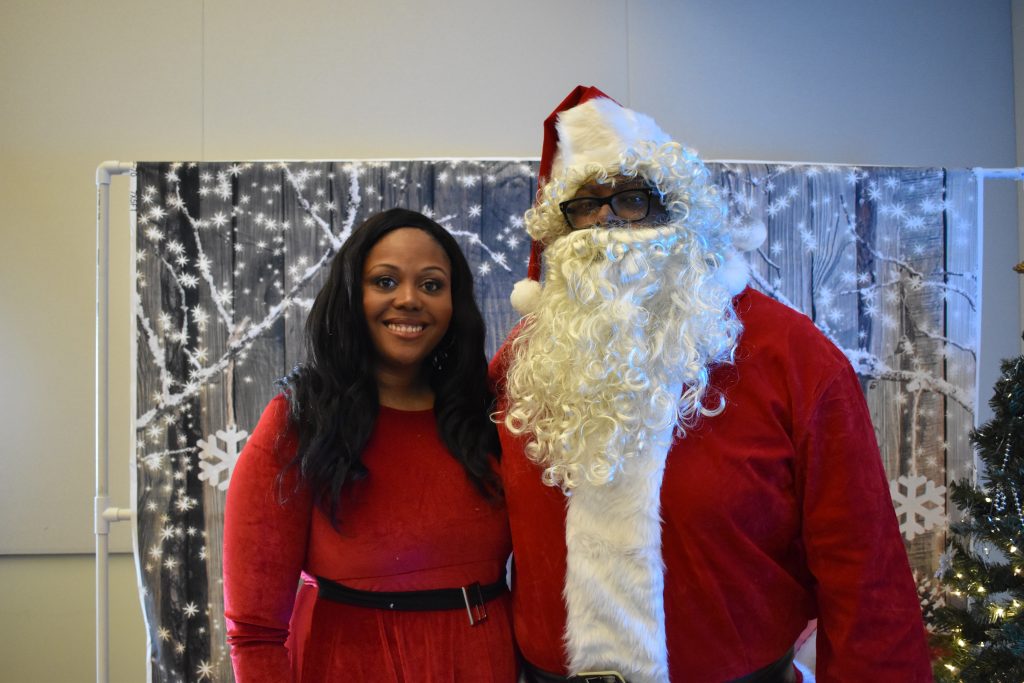 "I love seeing my girls [in the Northside Step Team] so excited to serve their community… They're so excited to give back to their community, and they're volunteering their time."
Weary started Black Lives Matter Shoreline about a year ago. It is a local group of community volunteers and organizers that come together to support black families that live in the area. BLM Shoreline does advocacy training for educators and community workers on how to advocate for African American kids and youth as well as put on events, support school Black Student Unions and provide connections and care for families in need.
Weary's kids go to school in Shoreline, and she saw little representation. "As gentrification happened in South Seattle, a lot of families moved out here, so we just really wanted to find a community hub for families to come together."
Also present was Suni Tolton, Diversity and Inclusion Coordinator for the City of Shoreline. "It's important for all people in the community to have access to diverse events that reflect them, so we are excited to be a partner with Black Lives Matter Shoreline to have this as one of the many things that we offer the community," she said.
Tolton said that Shoreline does many different education events around getting to know different parts of history, like a history of the Duwamish Tribe they put on last month.
The event itself was sponsored by the American Diabetes Association, Delta Dental and Northwest Kidney Centers.
Darlene Rockwell, Client Relations Associate for Delta Dental (and mother of Weary), has been at Delta for over 25 years. "Delta sponsors [events like these] because Delta is not one to leave anyone out when it comes to oral health."
Rockwell was personally excited about the event because of the way it brings the community together. She said that when you bring people together in a setting like this, it allows for individuals to speak to one another more comfortably about things like high blood pressure, diabetes and other health-related issues.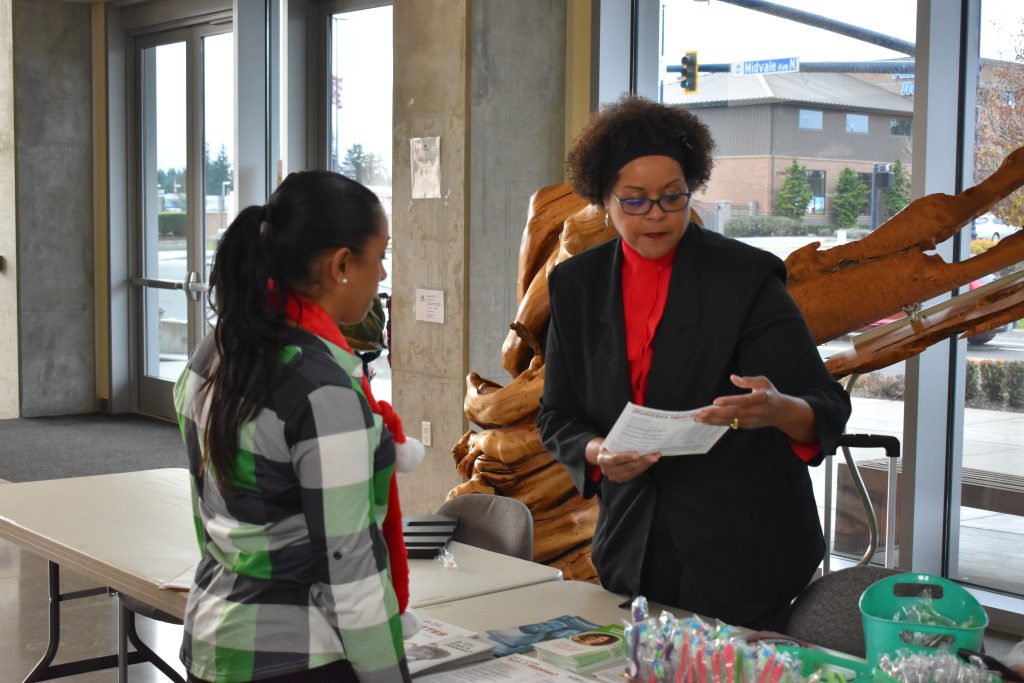 Ashley Kay Smith, one of the members of Northside Step, was one of the people behind the idea of the event. Additionally, she was the one taking photos. "When you go to the mall or other places, it's white Santa; it's always been white Santa." She said she always wanted to go to the Northwest African American Museum in Seattle where they had an African American Santa Claus, but it was a bit far. "So why not bring it up north? And yes, it's not like in Everett, but it's closer to folks who live in the 425 area."
Mikayla Weary, Darnesha Weary's daughter and another member of the step team said, "Seeing people in an underrepresented community come together for the holidays, this doesn't like really happen in general, so having it in Shoreline is really cool."
Another Photos with Black Santa event will be hosted at the Dale Turner Family YMCA on December 7 from 3-6 p.m. Donations go toward Hopelink in Shoreline.