Black History Month: Local leaders share their messages of resilience
LUKE PUTVIN | Last Updated: February 6, 2020.
With February here, that means it is National Black History Month. Though February was designated Black History Month by the United States Congress in 1986, the roots can be tied back to 1915 when historian Dr. Carter G. Woodson founded the Association for the Study of Negro Life and History.
Dr. Woodson selected the week in February that included both Abraham Lincoln's and Frederick Douglass's birthdays and initiated the first Negro History Week in 1926.
It wasn't until 1975 that President Ford issued a "Message on the Observance of Black History Week" where he urged all Americans to acknowledge the important contributions to our nation by black citizens. Presidents Carter and Reagan issued these messages as well, and Congress finally passed Public Law 99-244 which designated February as National Black History Month.
Since 1996, US Presidents have issued proclamations each year for Black History Month.
The Lynnwood Times received three statements for Black History Month: one from Representative John Lovick; one from the chair of the Communities of Color Coalition, David Ortiz and one from the chair of the Lynnwood Diversity, Equity and Inclusion Commission, Naz Lashgari. Their statements are below.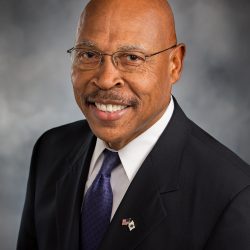 John Lovick: "Dr. Martin Luther King Jr. said, 'We are not makers of history. We are made by history.' Black History month is a reminder of how our history, good or bad, has the capacity to bring us together.
Two important anniversaries bring us together this time. It's 150 years since the 15th Amendment to the Constitution granted black men the right to vote. It's also the 100-year anniversary of the 19th Amendment, which gave women—including black women—that same right.
The right to vote—and the long fight to win it—is incredibly important to the history of African-Americans.
Because history isn't about memorizing dates and facts. History is one of the greatest teachers, constantly giving us lessons on how problems got started and how they were fixed—or still need to be solved.
We have a lot to learn from the men and women who protested, got arrested or gave their lives to change an unjust system.
That struggle is never truly over.
And we have a lot to learn from the stories of those who came before us, fighting for the same principles of equality and opportunity for all."

David Ortiz: "Ring with the harmonies of liberty…
It is difficult at times to measure the impact of a moment –the subtility of an emotion—or the creation of a nation. The African American community in the United States forged deep commitments to liberty from Valley Forge to the Supreme Court.
As we celebrate and reflect upon the ongoing contributions of African Americans, we at times miss a beat and forget the simple truth, that the African American community have always been present in our collective history. What should be a rather straight forward chronological arch capturing the true nature of one group's pursuit of liberty, is instead a series of broken promises due to the onslaught of racism, discrimination, and poverty.
The burden and weight of such crippling sanctions impacts the pursuit of positive health outcomes, meaningful and fair employment, and equal treatment under the law. As we, as Americans start a new decade, must we also commit to a new promise. A bolder promise that honors, respects, and holds tightly onto our fledgling democracy. I end where I started, with passages from the Black National Anthem…
Let us march on till victory Won."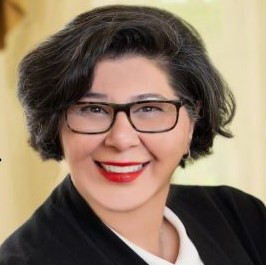 Naz Lashgari: "As we celebrate the Black History Month in North America (United States and Canada) we are reminded that we still have a long way to go to achieve equity. From 400 years of Black History in America, when the first slaves were brought here and the inhumane treatment of the African Americans slaves as "Other," to today's treatment of the African-Americans as marginalized people, the struggle continues into the 21st century in February 2020.
Being black is being Resilient. Black communities across the nation have faced resistance to black progress throughout our history and have survived the atrocities brought to them until now.

Today, despite the efforts of many and practically seeing offices of Diversity, Equity and Inclusion at every municipality, City, State, Public and Private Organization, we are still struggling for equity and Inclusion. Racial disparity is real, effecting many lives, and holding African-Americans back from equal rights in every segment of the society. Black girls, and black women are the largest victims of this inequality, which even effects their health and mortality rates by having the "highest maternal mortality rates, and black infants are twice as likely to die as white infants."
African-Americans are the greatest survivors of the most brutal acts in human history, and with their resilience they continue to struggle to survive, and thrive.
'You may encounter many defeats, but you must not be defeated. In fact, it may be necessary to encounter the defeats, so you can know who you are, what you can rise from, how you can still come out of it.' – Maya Angelou
The City of Lynnwood will have a Black History Month proclamation at the City Council Business Meeting on February 10. The meeting will be held at Lynnwood City Hall at 7 PM.