Lynnwood Art of Food and Wine
by Luke Putvin
The second Lynnwood Art of Food and Wine was held at Lynnwood Convention Center on February 8. The event saw over 500 attendees, an increase from last year's number of 300.
The event was a partnership between the Lynnwood Arts Commission, the Lynnwood Parks & Recreation Foundation, Lynnwood Convention Center, Seattle Uncorked, Destinations Lynnwood and Fred Meyer.
Over 20 wineries participated in the event, including Willamette Valley Vineyards, Smoky Rose Cellars, Michael Lorentino, Harbinger Winery and others.
In addition to all the wine tasting, there was also food available. Restaurants present included Navi's Catering Kitchen, Lombardi's and several others.
While tasting food and wine, attendees were treated to live music as well as artists selling their work.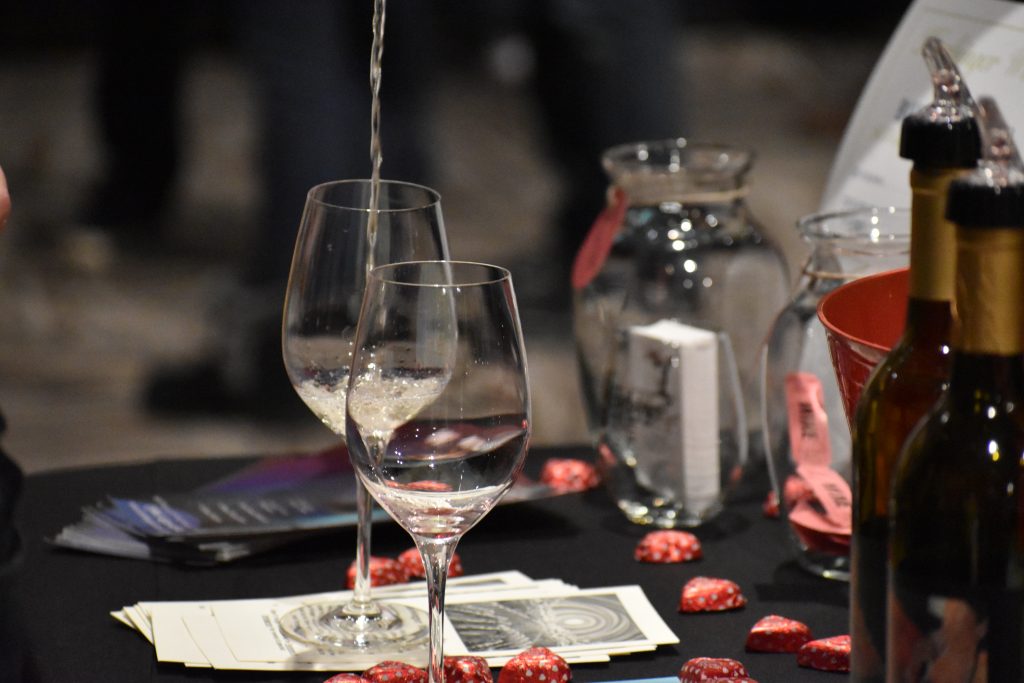 "The event is a benefit for the arts, so it's really important to have artists here to show their work and have us show their support for them," said Fred Wong, Community Programs Coordinator for the Parks, Recreation & Cultural Arts Department.
After the costs for the event are covered from the ticket sales, the rest will go directly to the Lynnwood Parks & Recreation Foundation. Then, when there are art projects approved in the city, the foundation will fund them.
"The convention center is so gracious to let us host the event here," Wong said. "They did a lot to make it look great inside. The city and the foundation, we bring that structure and nonprofit that makes this doable."
About 20 volunteers present at the event in addition to the seven volunteers on the Arts Commission helped make the event possible. Wong hoped, in addition to people having fun, that people walked away knowing that they're supporting the arts.
For more information about the Lynnwood Parks & Recreation Foundation, visit the website at www.lynnwoodparksfoundation.org.