South Everett family remain hopeful after garage fire
By Kirsten Johnson | Lynnwood Times
Just before Claire McKinney went to bed Jan. 8, she did one final walk through the family's south Everett home. She double-checked the front and back yard. She shut the fireplace, closed her bedroom door and retired for the night.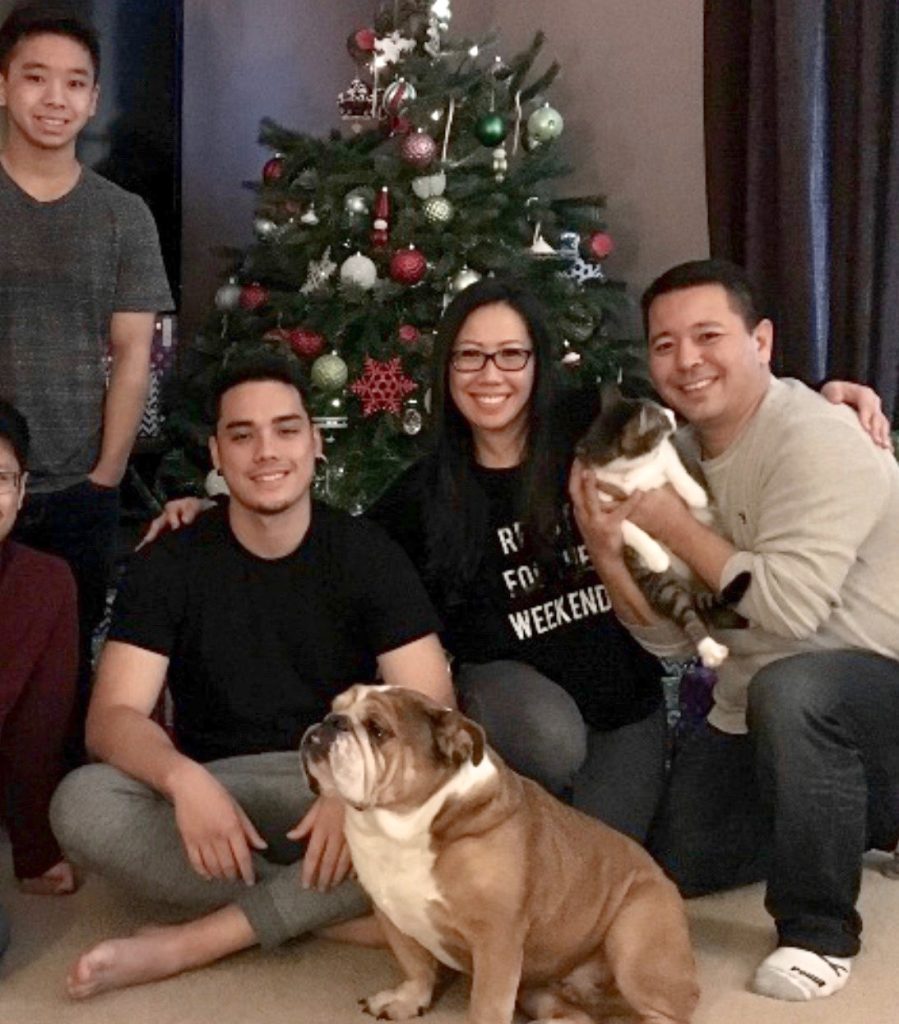 Just over an hour later, McKinney was shook awake — the smoke alarm was going off. The alarm's strobe light also was flashing violently.
"My eyes opened and I thought 'Why is it so loud in here?'" McKinney recalled. "Then it registered — the smoke alarm. At that moment, I took a breath and recognized the smell of smoke. It was an electrical smell."
McKinney leaped out of bed and opened her bedroom door. Her son Tyler was standing in the doorway— his room was directly diagonal from her bedroom, above the garage. She recalls him asking her "What's happening?"
"His fear just broke my heart," McKinney said, becoming emotional. "I told him, get downstairs, get out, I don't know."
McKinney and her son would soon discover that the garage was on fire. They believe it began in their Ford Escape, which had been parked inside the garage hours earlier. McKinney and her son made it out of the home safely. But the family is now navigating the complicated insurance compensation process. They recently moved from a hotel in Mukilteo to a rental home in south Everett, where they will be until at least June.
In effort to help them cover the deductible costs of fire damages, friends of the family started a Go Fund Me account. McKinney's husband Greg is a police officer with King County who was on duty when the blaze occurred. Greg also is a former baseball and football coach at Kamiak, Mukilteo and Mariner high schools.
McKinney said she first saw the actual blaze that night when she ran downstairs and opened the kitchen door which leads to the garage. She said she wasn't wearing her glasses, but she could still make out a thick stream of silver smoke and a ball of fire. She said she remembers seeing what appeared to be tall flames coming from the Ford Escape.
In a wave of panic, she told her son: "Get the cat and get out." She said she then ran upstairs to get her phone.
"I try to grab my glasses at the same time and they fly out of my hands," she said. "I try to dial 911 but my fingers weren't working."
McKinney eventually managed to make the 911 call and she, Tyler and the cat made it out. First responders arrived in 14 minutes, McKinney said, but "it felt like an eternity." She worried the gas water heater under the home's staircase would ignite.
"I'm just thinking the whole time how our (neighborhod) houses are so close to each other," McKinney recalled.
Meanwhile, neighbors came out and brought sweaters — it was snowing slush that night. They also wrapped McKinney and her son in blankets, brought shoes and offered hot tea.
"All those things we are just so grateful for," McKinney said.
Firefighters extinguished the blaze by cutting open the garage. They left around 2 a.m., McKinney recalls. At 3 a.m., she and Tyler checked into a hotel for the night. Greg, meanwhile, stayed at the house in the sitting room area — the home was exposed via the garage, and the boarding company could not come until the next morning.
The family believes the fire started spontaneously as a result of a malfunction — they say there was no key fob in the vehicle. McKinney said that both the county fire marshal and an independent investigator told them that the blaze started on the driver's side of the vehicle in the engine department. She said the car was six years old and had about 50,000 miles. She said it had always been serviced regularly and had not had issues prior to the fire. McKinney said the family's insurance company is now waiting for a response from Ford.
"I don't know how I feel about putting cars in the garage anymore," McKinney said. "I replay that night and watch the Ring (doorbell) video and there's nothing I could have done differently. We never park our two cars outside, our youngest (son's) car is always outside so our two cars always go in the garage. I couldn't have done anything different that night."
McKinney said she was also told by fire officials that the home's smoke alarm and fire sprinklers were likely the "saving grace" in sparing her and Tyler's lives and saving much of their home.
"Number one the smoke alarm woke us up," McKinney said. "And then my husband had fire sprinklers (installed) in the garage which kept the flames contained and (prevented them) from spreading through the whole house. It should have been completely toasted."
Their ordeal is not yet over. They recently moved out of the hotel and into the rental house to stay while the home is repaired, in hopes of "getting some sort of normalcy," McKinney said. Items in the home are undergoing a special cleaning process to get the smoke smell out.
"We put all our precious items in a separate box," she said. "They clean those items and they give them back to you. The items that don't survive the cleaning process they show that it didn't survive and and they give you pictures. So we don't know what survived the process until the end."
She said the experience has given them a new perspective on what's important.
"For a split second (when the fire started), I thought of my Louis Vuitton purses or my shoes but as quick as those thoughts come into my mind, they immediately leave," McKinney said. "There was no hesitation. For a split second you think 'I'm going to lose everything.' But your body never stops the motion of 'grab the kids, grab the cat, get your phone and get out.' I told (Tyler) that things can be replaced — we can replace things but we can't replace people."
The family was also touched at the Go Fund Me account that started and McKinney became emotional recalling seeing several former students of Greg's appear on the list of donors — many whom he'd coached years ago.
"He was so touched to see that," she said. "Some of those people he hasn't seen in 15 years … We've never been on the receiving end, we've always been fortunate, my husband has always been the one helping. So I can't describe how thankful we are to people. Thank you just seems inadequate."
To donate to the McKinney's Go Fund Me account, visit https://www.gofundme.com/f/help-cover-housecar-fire-damage