Local grocery stores: Protecting customers and employees
by Erin Freeman
Grocery stores: Protecting customers and employees
Lynnwood grocery stores will remain open during the COVID-19 pandemic to provide essential needs for their communities. Unlike other industries experiencing limited business through government mandated restrictions and closures, Safeway, Albertsons, Whole Foods, QFC, and Trader Joe's are experiencing an increased volume of customers.
"We've been really busy, especially first thing in the morning for the first couple of hours, and then we mellow out again," said Vince, an employee at the 19716 Hwy. 99 Trader Joe's location.
Revised store hours and designated shopping times for vulnerable populations
Understanding that seniors and people with underlying health conditions are at a higher risk of serious COVID-19 illnesses, Lynnwood grocery stores are dedicating specific store hours for vulnerable shoppers.
On March 22, Trader Joe's announced that between 9 a.m. and 10 a.m. employees will support a line outside of the store with an expedited entry for senior shoppers. Safeway and Albertsons announced Tuesday, March 17 that they are reserving 7 a.m. to 9 a.m. on Tuesdays and Thursdays for seniors, pregnant women and people with compromised immune systems.
"We are sensitive to the fact that everyone wants to make sure they have the items they need, and we also know that everyone wants their neighbors to stay safe and healthy, too," said Vivek Sankaran President and CEO of Albertsons-Safeway. "We are asking our customers to respect these special hours for those who are most at risk in our communities."
Whole Foods, an organic grocery store chain with one location in Lynnwood at 2800 SW,196th St Ste 100, announced that beginning on Wednesday, March 18, they are opening early for shoppers 60 and older, one hour before opening to the rest of the general public.
"We are setting aside this time to help these customers, who national health authorities have identified as among the most vulnerable to COVID-19, feel more comfortable shopping our stores and helping to ensure they are able to get the items they need in a less-crowded environment," said Whole Foods. They will continue to adjust store hours as necessary and conduct additional deep cleanings throughout the day according to the statement.
The QFC at 7500 196th St. is cutting back 24-hour store hours to 7 a.m. to 11 p.m., giving staff a designated time to focus on restocking and sanitizing. It will keep these hours until further notice according to a company statement.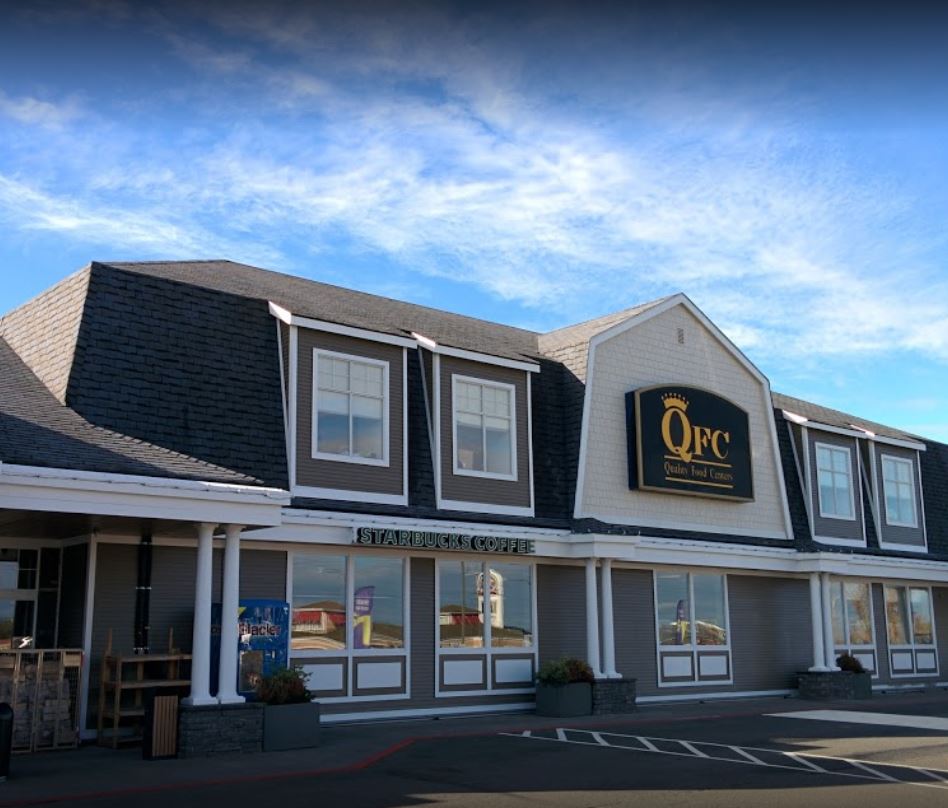 Protecting customers and employees
Along with increasing the quality and quantity of store cleanings, grocery retailers in Lynnwood are reacting to the spread of COVID-19 through further hygiene precautions in an attempt to ensure shoppers do not contract the virus at the store.
"We are wiping our carts on a regular basis, our hand baskets, our registers, and keypads. We have suspended all of our food demos and sampling in our stores," explained Vince from Trader Joe's. "Employees are washing their hands obsessively. We are just following good hygiene and following the CDC. We get communication every single day with new information on best practices."
Safeway and Albertsons say they have also increased the frequency of disinfecting high-touch areas.
"We will continue to make decisions that allow us to operate clean, open and stocked stores to serve our customers and support our associates," said Sankaran in a statement.
As an added precaution, Safeway and Albertsons stores announced on March 20 that they will be introducing plexiglass "sneeze guards" in checkout lanes as a protective barrier between shoppers and employees.
"We are doing everything we can to provide a safe, secure, and comfortable shopping space for our valued customers," said Sankaran. "This is an extra step to protect our associates who are in constant contact with the public and provide our customers with extra reassurance as well."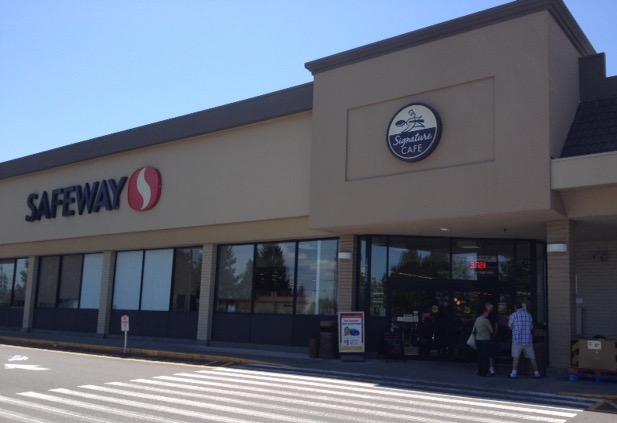 Grocery delivery services
Safeway and Albertson's are also expanding hygienic behaviors for grocery delivery orders.
"Our e-commerce team is following enhanced sanitization protocols for all of their equipment, and washing their hands and using hand sanitizer before every order," stated Sankaran. "We've created 'contact-free' delivery procedures for our team and changed our signature processes so that our delivery drivers can sign for you when delivering your order, after completing an ID check, if necessary."
Safeway and Albertsons deliver for a flat service fee of $3.95, with delivery costs dependent on the allotted time frame chosen. Sankaran says stores are working to fulfill online orders with the shopper's selected products but may be out of stock due to increased demand in-store.
QFC will also deliver groceries to shoppers' doors for $9.95, according to the website, but ask shoppers to anticipate delayed deliveries and low inventory. Whole Foods offers free 2-hour delivery for those with Amazon Prime, also noting that with increased demand in stores, online shoppers are likely to experience limited availability of items.
Some grocery stores in Lynnwood have imposed quantity limits on high demand items as shoppers prepare for self-isolation and potential quarantine conditions.
"Our supply chain teams are working to ensure that the food, medicine, and cleaning supplies our customers need are reaching our stores as quickly as possible", said Kroger CEO Rodney McMullen (QFC'S parent company), in a statement on March 2, setting a five item limit on medicine and sanitary products.
Safeway and Albertsons additionally ask shoppers to respect quantity limits on hand sanitizer and cleaning supplies.
Grocery stores hiring due to increased demands
To meet increased demands during the pandemic, Lynnwood's QFC, Safeway and Albertsons are hiring new employees immediately. Safeway and Albertsons say they have 2,000 job openings throughout their Washington stores.
"We're getting such an overwhelming number of applicants, that it's best if people go to their local store and ask to speak to the store director or manager if they're looking to get to work within the next couple of days," said Safeway-Albertsons public affairs manager Tairsa Worman.
Visit https://recruiting.adp.com/srccar/public/RTI.home?c=1208301&d=Externa to view open positions with Safeway or Albertsons. For more information on applying to QFC, visit https://jobs.kroger.com/qfc/go/QFC/571500/.
Boosting employee morale
Lynnwood grocers are additionally acting to appreciate their currently employed staff, in response to the extra work they've put in to help meet the demands posed by COVID-19.
Whole Foods announced on March 16 a $2 hourly pay increase for employees through the end of April. The decision to do so matches the actions of its parent company, Amazon.
"As a grocer, we believe serving customers and the community during this time is essential. Today, Amazon announced that they are providing hourly employees with an additional $2 per hour through the end of April," said Whole Foods in a statement.
QFC employees will receive a one-time bonus for working during the pandemic, announced parent company Kroger in a press release. This bonus extends to additional Kroger company grocery, supply chain, manufacturing and customer service associates. Full-time employees will receive $300 and part-time employees will receive $150.
"Our associates are working around the clock to keep our stores open for our customers. I am incredibly grateful for all they are doing," said McMullen. "The true heroes in this story are our associates, and we want to provide them with additional resources and support to help them continue their remarkable effort."
QFC offers paid sick leave to employees who have tested positive for COVID-19. Additionally, Kroger loaded $25 of grocery credit onto employee loyalty cards on March 17 to provide financial assistance to associates, according to a company release. The credit will be valid for 60 days.
Safeway and Albertson will also provide two weeks of pay to symptomatic employees. On March 20, the company announced an Appreciation Pay program, providing all associates a temporary $2 per hour pay increase. Sankaran says the program is designed to recognize the hard work of employees.
"They work every day to keep our communities fed, their pantries and medicine cabinets stocked, and to ensure one less worry on our customers' minds as we all face this unprecedented pandemic," commented Sankaran. "This simple 'thank you' doesn't seem like quite enough – and we hope our sincere appreciation with this program is a start."