Lynnwood Community Transit driver dies due to COVID-19
Lynnwood Community Transit driver dies due to COVID-19
By Erin Freeman | Lynnwood Times Staff
The Amalgamated Transit Union (ATU), a labor union representing transit workers, reported the death of its first member from COVID-19 on March 27.
Lynnwood Community Transit bus driver and Union Shop Steward Scott Ryan was 41 years old. He leaves behind a wife and three children.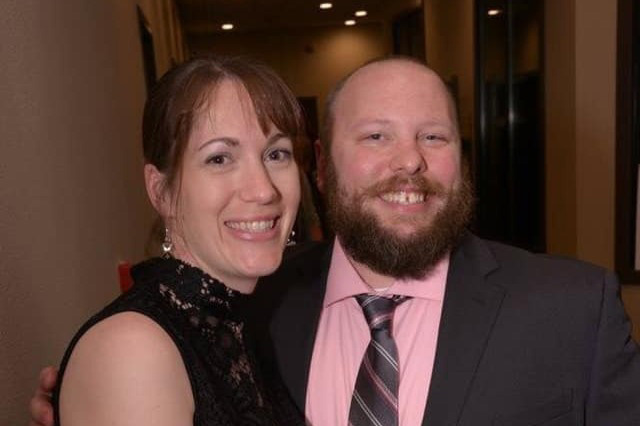 'The tragic reality of this devastating and deadly pandemic has now taken the life of one of our own," said ATU International President John Costa. "Our thoughts and prayers go out to the family of Brother Ryan and his sisters and brothers of Local 1576 in Lynnwood, WA."
In a February 28th ATU Facebook group post, Ryan advised co-workers in the union to perceive the risks associated with COVID-19 seriously.
"Our buses under 'normal' circumstances are germ tubes on wheels," Ryan wrote. "Now we introduce a disease that zero people have been vaccinated for and has an incubation date of up to 14 days without showing symptoms… My personal thought? We are high risk ticking time bombs for being exposed to someone with it."
Since the outbreak began, the ATU says that they've been asking transit agencies to provide the necessary supplies to keep drivers and the public safe. The transit union says the illnesses highlight a lack of sufficient protective equipment.
"You shouldn't send troops into battle without protective armor, and you shouldn't send nurses and bus operators to work without proper personal protective equipment," says Costa. "We must keep ourselves, our families, and our communities safe. Without transit agencies and governments providing these essential protections, that may be impossible."
Community Transit, Ryan's transit authority, says that its top priority is to keep the public and its employees safe. The transit agency has stepped up hygiene and safety precautions and is working with the Snohomish Health District and the Snohomish County Emergency Coordination Center to provide support, coordination and resources. They've provided drivers without access to handwashing facilities sanitizer kits and are disinfecting buses and high-touch areas at night.
"We are very disheartened and saddened that several of our employees have become ill from COVID-19 and are working to provide them with the support and resources they need," Community Transit CEO Emmett Heath said in a statement.
Ryan was one of 10 drivers employed by Community Transit who have been diagnosed as presumptively positive or confirmed positive with COVID-19 as of April 3. The transit union has also reported an additional eight pending cases. The ATU says that it will continue to fight for extended protection to mitigate the spread of COVID-19.
"We are being told more will get infected. We are being told, unfortunately, that more will die, said Costa. "The best way we can honor Brother Ryan is to continue to demand our employers and governments provide critical protections that essential frontline workers require to do their jobs safely."
A GoFundMe page has been set up to support Ryan's family and help them cover his medical expenses. You can find it here at https://www.gofundme.com/f/b6p3g-ryan-family.