Governor Inslee lifts restrictions on construction that can abide by social distancing
By Luke Putvin | Lynnwood Times Staff
Today, at his April 24 press conference, Governor Jay Inslee announced that some construction across the state will be allowed to resume today. However, this lift in restrictions comes with stipulations and requirements.
Only work sites that can accommodate social distancing of six feet between employees can resume. Additionally, there will be required COVID-19 safety training for all workers, adequate personal protection equipment (PPE) and a site supervisor that makes sure the safety plan is implemented.
To view the plan in its entirety click here.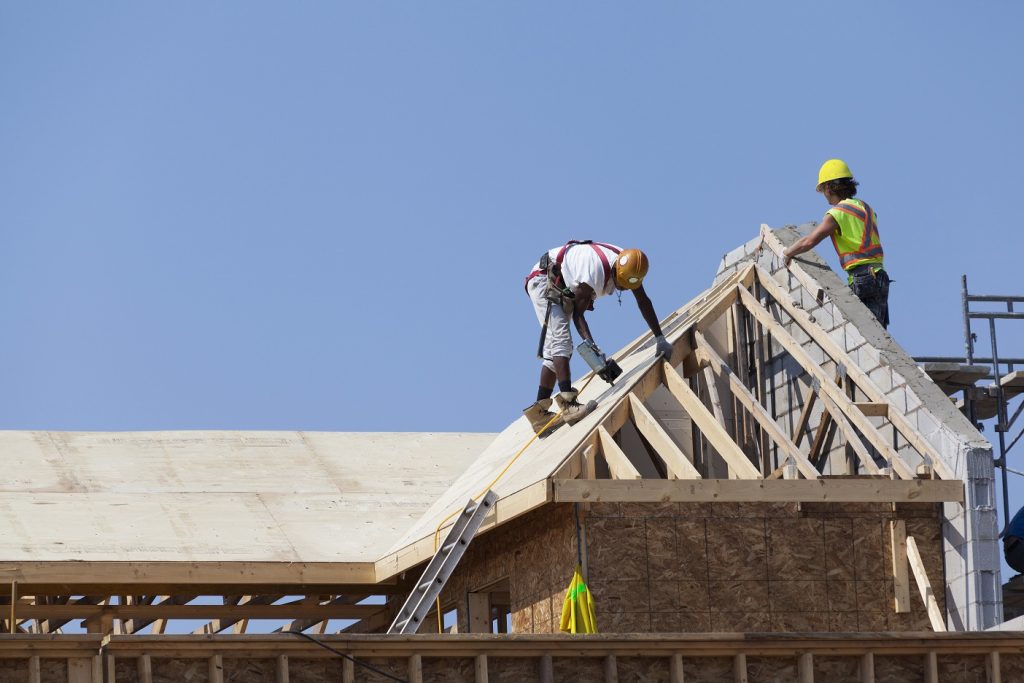 There will have to be proper sanitizing on-site as well, and workers are encouraged to stay home if they feel sick. Health complaints can be submitted, and worksites could be shut down if there are not proper compliances with this order.
This plan was a result of a roundtable discussion with stakeholders in the construction industry; among them were Greg Lane, executive vice president of the Building Industry Association, and Mark Riker, executive secretary of the Washington State Building and Construction Trades Council. Both offered comments at the April 24 conference.
Riker offered his thanks to everyone that participated in the roundtable and said that, though it was a collection of groups that don't normally get along, everyone was able to put their differences aside and focus solely on worker safety. He offered a message to all the workers who are now able to go back to work: "It's back in our hands," he said. "The governor has given us this opportunity… It's our job it to it right." He also said that if they're shut down again at this point, it is their own fault for not following the correct guidelines.
Lane said that he was eager to get back to work but also extremely committed to all the requirements in the plan. "We know that's what is necessary to keep employees, their families and the public safe… It was clear from the first time we got together that safety was the highest priority." He also mentioned his excitement to be able to get back to addressing the housing shortfall the state has right now.
Inslee mentioned near the end of the press conference that he will have more to say about potential lifting of restrictions on outdoor activities in the next few days.
For more information about the response to COVID-19 visit www.coronavirus.wa.gov and www.snohd.org.