Outdoor recreation to resume with social distancing guidelines on May 5
By Luke Putvin | Lynnwood Times Staff
At his April 27 press conference, Governor Jay Inslee announced that outdoor recreation across the state will be allowed to resume beginning on May 5.
"We do know that outdoor recreation is one of the best things people can do to promote health, both physical and mental, during this time of stress and isolation," Inslee said.
Day use of state parks, state lands and fish and wildlife areas are going to be allowed. Additionally, fishing, hunting and golfing will be allowed as long as individuals abide by social distancing guidelines of at least six feet.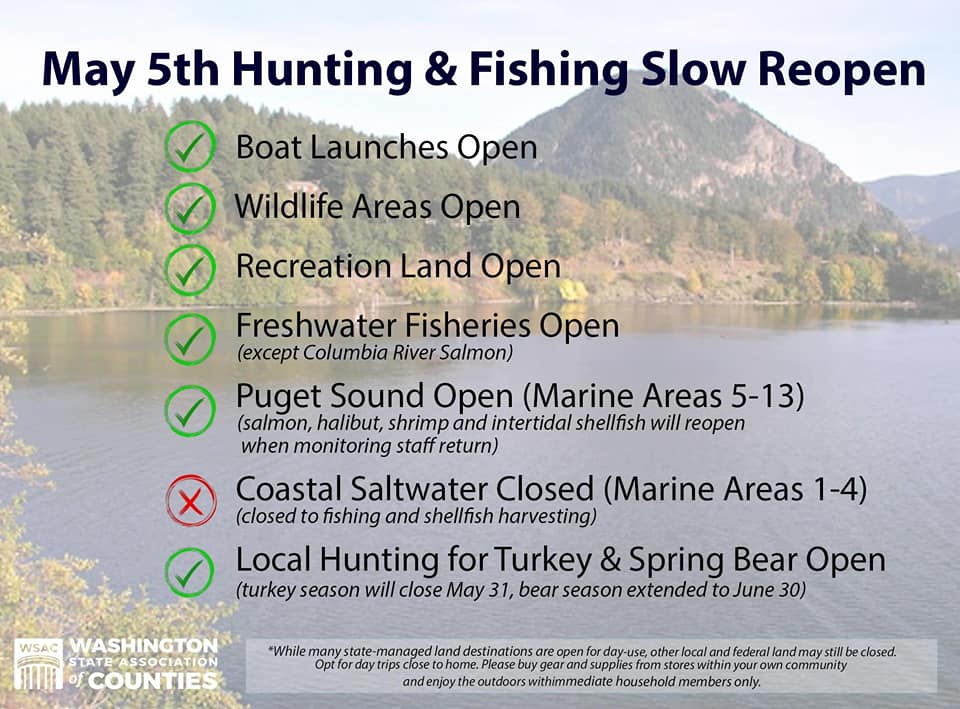 "This is not a return to normal today… this is only a beginning of a phase of relaxing our outdoor activities," Inslee said.
The lifting of restrictions does not restrict local governments to enforce as they deem appropriate, Inslee clarified. Local governments could still keep parks closed if they so desired.
When hiking, Inslee said to practice etiquette on the trails and give six feet of distance between yourself and other hikers. For golfing, you are only allowed to golf with one other person outside your household while maintaining social distancing. Golfing is limited to groups of two unless a group of four is comprised of people living in the same household. Large group sports are not allowed at this time.
Additionally, it is being advised to recreate locally. Inslee said this means day trips, especially since camping is not opening at this time. This goes for hunting as well; if you can hunt locally while abiding by social distancing, you are recommended to do so. However, if you cannot hunt locally, you are advised to contact the Washington Department of State and Wildlife for a refund on your hunting license or any tags.
"I am confident that Washingtonians who love the outdoors as much as I do are going to do a good job exercising social distancing while outside," Inslee said.
More information regarding Governor Inslee's updates can be found at www.governor.wa.gov.