LPD works with county SAFE team to help vulnerable populations
By Erin Freeman | Lynnwood Times Staff
Snohomish County is expanding outreach efforts to flatten the curve of COVID-19, by providing access to testing and additional resources to people experiencing homelessness throughout the county.
Homeless populations face a unique risk in contracting COVID-19 with a limited ability to shelter in place, leaving them vulnerable as they are unable to adhere to Governor Inslee's stay home, stay healthy statewide order.
"Since the beginning of the COVID-19 pandemic, one concern of ours, one possibility, is there might be unmonitored pockets of the virus spreading in communities that are hard to reach, in particular those that are living without permanent shelter," explained Snohomish County Executive Dave Somers, during a virtual meeting about the County's updated response to COVID-19. "Without intervention into those communities, they could see significant outbreaks and contribute to overwhelming our healthcare systems and also spreading the virus more widely throughout our community."
Although the Snohomish Health District has reported less than five positive COVID-19 cases among community members who are homeless, they say that this may not be an accurate number due to their lack of access to medical care, testing, and connection to resources.
On Friday, April 17, Somers announced a new initiative from Snohomish County's Department of Emergency Management to extend outreach efforts to people experiencing homelessness. The new pilot program named the SnoCo Agencies for Engagement (SAFE) Team aims to diminish the obstacles to accessible healthcare, by directly connecting health professionals and social workers to this vulnerable population.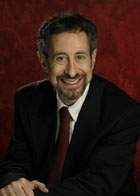 Co-Medical Director at the Snohomish County Isolation and Quarantine Facility and former Health Officer for Snohomish County, Dr. Gary Goldbaum, added his thoughts about the Safe team's efforts in the press release announcing the new effort, saying that they "can do a lot to prevent the coronavirus from spreading in big ways and from having outbreaks occur."
The SAFE team is an extension of the Snohomish County's social work program already administering outreach at homeless encampments and is made up of physicians, paramedics, social workers, and law enforcement officers.
The team has been screening individuals for COVID-19 symptoms and is additionally connecting them to any necessary or desired assistance. Individuals assessed as symptomatic of COVID-19 illness are offered transportation to medical care and/or are referred to the Angel of the Winds Isolation and Quarantine Facility in Everett for further evaluation. Those who test positive at the facility stay in isolation for up to a week from the onset of their symptoms.
"[The SAFE team's main goal] is to help identify people who are sick, get them screened, and provide access to the isolation and quarantine site as appropriate," explained Dr. Eric Cooper, Medical Program Director for Snohomish County Emergency Medical Services and Co-Medical Director for the Snohomish County Isolation and Quarantine Facility in a press release.
Public safety agencies in Lynnwood have partnered with the SAFE team to help mitigate the spread of COVID-19 through assisting the team's screening efforts, distributing hygiene kits, and connecting people with support services.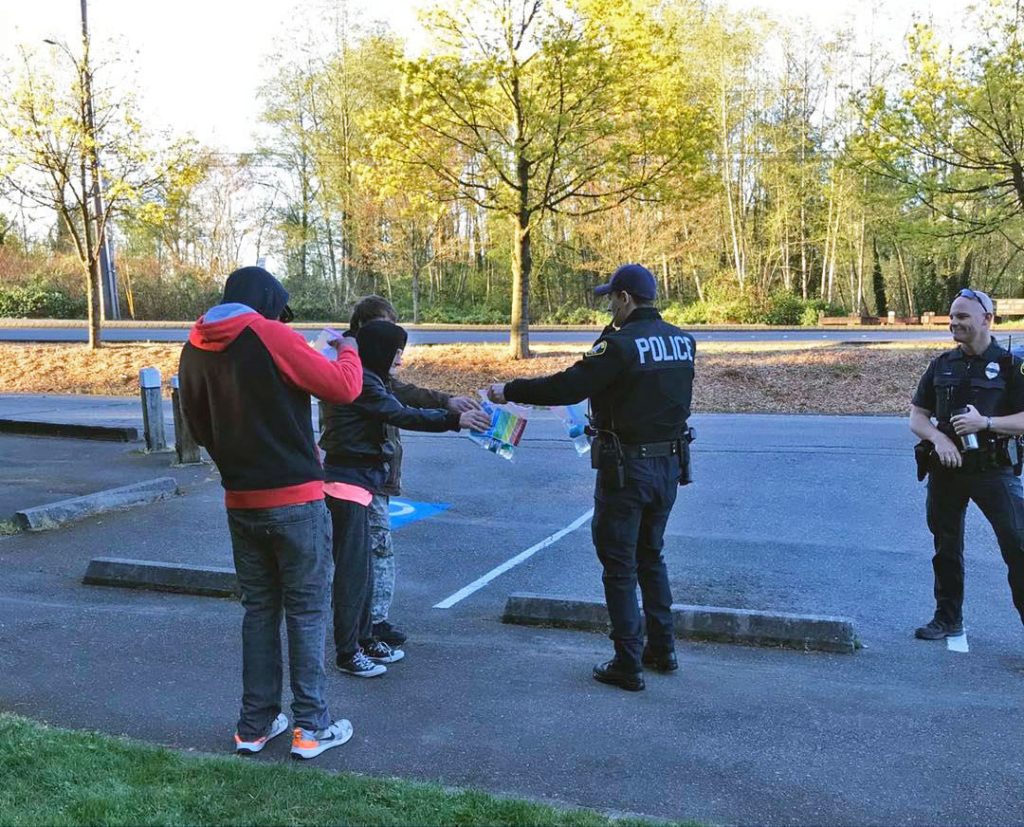 On Monday, April 21, Sergeant David Byrd, a member of the Lynnwood Police Department's Community Health and Safety Section Outreach Team helped the SAFE team locate community members to assess. Byrd says that the Police Department knew where to help the team look for people experiencing homelessness, as they are in regular contact with them to offer them support and connect them with resources.
"Myself and my two officers met with [the team] Monday morning. There was a doctor, a social worker from the county, and a community paramedic from South County Fire," explained Byrd. "We all went out together, and our job as the police department was to escort them to where we thought people would be."
South County Fire's community paramedic joined Byrd and the rest of the SAFE team to assist the physician with medical assessments. Leslie Hynes, South County Fire's Public Information Officer, says that the community paramedics routinely work with partners in social work and law enforcement, so their involvement in the program was a natural extension of that.
"South County's community paramedics work with vulnerable populations in the Snohomish County community regularly, including people experiencing homelessness," explained Hynes. "Our role was to help with medical assessments, and if a person needed emergency care, we could assist in facilitating ambulance services. They also worked with the rest of the team in connecting people with housing, food, and hygiene services."
LPD works with county SAFE team to help vulnerable populationsThe SAFE Team assessed nearly a dozen people on Monday, but none of them displayed symptoms to necessitate COVID-19 testing. To connect a person experiencing homelessness with support, call 211. For more information on the SAFE Team, visit https://bit.ly/2S19BZi.