Ziply Fiber completes $1.4 billion acquisition of Frontier's northwest operations
Company's first priority is growing network capacity, performance and implementing network-wide upgrades; will invest $500 million in improvements
By Dan Miller, Curator PR for Ziply Fiber | Press Release
Kirkland, Washington (May 1, 2020) – Ziply Fiber™ today finalized its acquisition of the northwest operations of Frontier Communications in a $1.35 billion transaction funded from the $2.004 billion the company raised for the purchase and a half-billion dollars of network and service improvements. The closing means that the nearly 500,000 residential and business internet, phone and/or TV subscribers in Washington, Oregon, Idaho and Montana will become Ziply Fiber customers today and that network improvements will begin immediately.
As part of its $500 million additional investment commitment into improving its network and service in all four states, Ziply Fiber's top priority is expanding the capacity of its core and aggregation networks to benefit all customers. The company also is kicking off the first set in a large series of projects in Washington, Oregon, Idaho and Montana aimed at helping improve the connected lives of its residential, small business and enterprise customers.
Many of these improvements are designed to help the entire network perform better while more and more people across the region work from home and engage with their schools, community groups, friends, customers, business partners and workforces primarily online.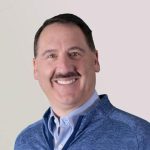 "We see significant opportunity to improve the quality of the networks for our Northwest communities," said Harold Zeitz, CEO of Ziply Fiber. "At Ziply Fiber, we are engineering a state-of-the-art, modern network that is purpose-built for the internet, meaning our customers will have a better online experience than is possible with any other technology."
To jump-start the improvements and because of the confidence Ziply Fiber's leaders had in this transaction, the company began pre-investing in the capacity and design of its next generation network months ago and today is continuing its expert work to ensure the network is:
Consistently On – Better internet doesn't go down, so Ziply Fiber is building and installing fully- redundant, dual fiber paths, routers, cards and supporting technology in both the core and aggregation networks to avoid any service interruptions and increase capacity
Reliably Fast – Ziply Fiber's redundant network allows it to better manage capacity, even during peak hours, so there's always room for customers to get the same reliably-fast internet. Its dual infrastructure allows Ziply Fiber to make repairs and service improvements without degrading anyone's ability to get online or enjoy the fastest speeds possible
Confidently Ready – A network is only as good as the design, technology and investment put into it. Ziply Fiber is updating traffic-routing technology to steer clear of congestion across the broader internet and avoid lag, and executing direct peering and regional caching with hundredsof major content and edge providers like Netflix, Amazon, Facebook, AWS, Google, and Microsoft Azure so that content is accessible more quickly and never compromised
Honestly Local – Ziply Fiber believes that the people and businesses in the Northwest deserve the best internet and connected experiences possible. While national providers have largely ignored this region and many of the smaller and rural towns here, Ziply Fiber is going all-in on the Northwest. Its headquarters and network operations are based here, its major regional offices are here, and it is led by teams, technologists and executives who grew up here, live here and love being local
"These are big changes for the Northwest and we're thrilled to begin building the best, fastest network possible," added Zeitz. "We're going to start installing new network equipment immediately, and while the current public health situation is going to present some timeline challenges to some projects, we are already well on our way to a better experience for our customers."
That experience includes giving Ziply Fiber customers an exceptionally reliable network; more choice and control, meaning no forced bundling of services; and a refreshingly great customer experience with clear, transparent pricing and responsive, friendly service. That's the Ziply commitment.
Currently, Ziply Fiber services pass more than 1.7 million residential and business locations in its territory, and the company is investing to grow overall passings and migrate copper phone line passings to fiber.
"We intend to bring fiber to a lot more of our communities," added Zeitz. "Currently, just over 30% of the businesses and homes we pass have the ability to connect to our fiber today. Our goal is to add a lot more fiber in the coming months and years so that nearly 85% of homes and businesses can get the internet they deserve."
Ziply Fiber also has identified a number of service improvement projects to kick-off in May across all four states and is finalizing plans for which cities and towns to get started in first. Many projects will be slated for small and rural towns often overlooked by national providers when it comes to broadband technology.
To help all customers across the region, Ziply Fiber also is:
Building additional capacity so when more people are at home all connecting, streaming, video- conferencing and gaming at the same time, their online experiences are all second-to-none
Giving all DSL customers the fastest DSL speed possible
Ziply Fiber's primary service offerings will be Fiber Internet (symmetrical 1GB/sec) and phone for residential customers, Business Fiber Internet and Ziply Voice services for small businesses; and a variety of internet, networking and voice solutions for enterprise customers. The company also will continue to support DSL and TV customers. A full listing of products and services can be found at www.ziplyfiber.com.
Ziply Fiber is headquartered in Kirkland, Washington, and has major offices in Everett, Washington; Beaverton, Oregon and Hayden, Idaho. Most of Ziply Fiber's executive team, which consists of former executives from AT&T, CenturyLink and Wave Broadband, either grew up in the Northwest or have spent the better part of 30 years living here. That local ownership and market familiarity is an important part of the company mindset and culture.