Meadowdale High School hosts drive-thru event celebrating the class of 2020
By Erin Freeman | Lynnwood Times Staff
Tuesday, May 19 Meadowdale High School seniors were invited to the school to participate in a farewell drive-thru celebration hosted by faculty members and to pick up their graduation attire.
Meadowdale High School's closure of in-person instruction and extracurricular activities in the early spring canceled and modified numerous anticipated student events, including annual end-of-year milestone moments dedicated to graduating seniors, including the upcoming audienceless commencement ceremony on June 2.
Teachers and administrators at Meadowdale were determined to still do something special for their graduating class. Recognizing that students wouldn't be able to complete the school's traditional gauntlet ceremony, where students walk through a tunnel of staff members going into their freshman year and repeat the process on their last day of senior year, Meadowdale High School Principal David Shockley and faculty planned the drive-thru event to finish the ceremony.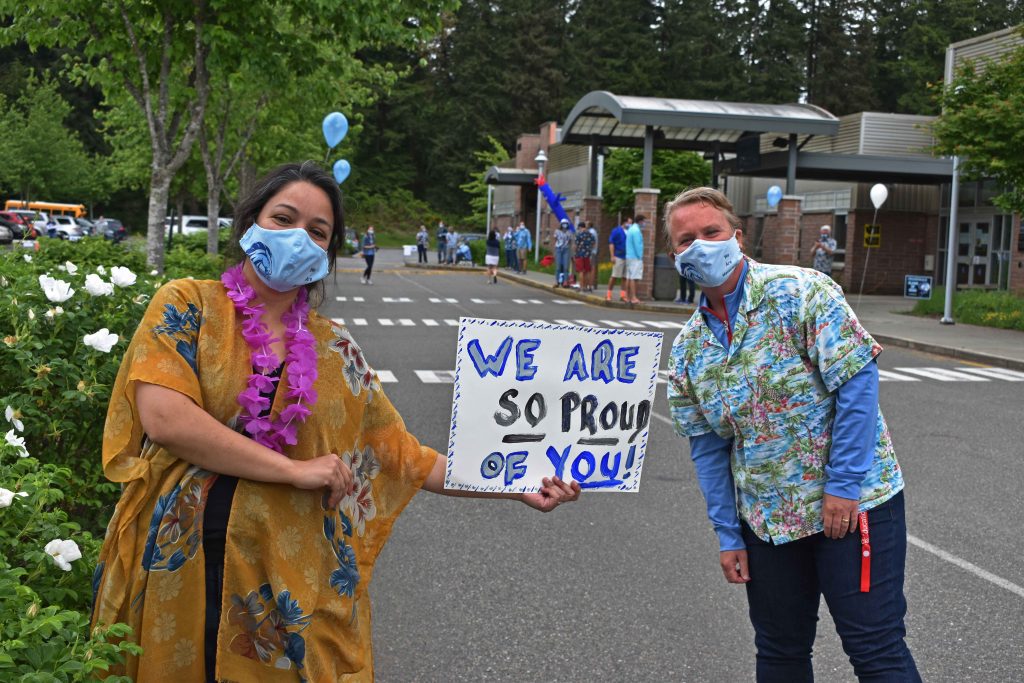 "They started as freshmen on their very first day going through a staff gauntlet, and this is why we're doing what we're doing. They always end with a gauntlet, so we wanted to replicate that," explained Shockley. "We just wanted to make sure that this was special and memorable for them as it is for other senior classes."
Driving cars decorated with streamers and balloons, the student's followed a designated route, entering the parking lot lined with bundles of balloons and posters, to pick up their graduation attire. They then drove past the school's drumline and through the tunnel. Standing six feet apart, facility members, wearing custom-made masks designed with the school's "we are mavericks" motto, lined the sidewalks outside of the school's entrance cheering on and waving farewell to the students.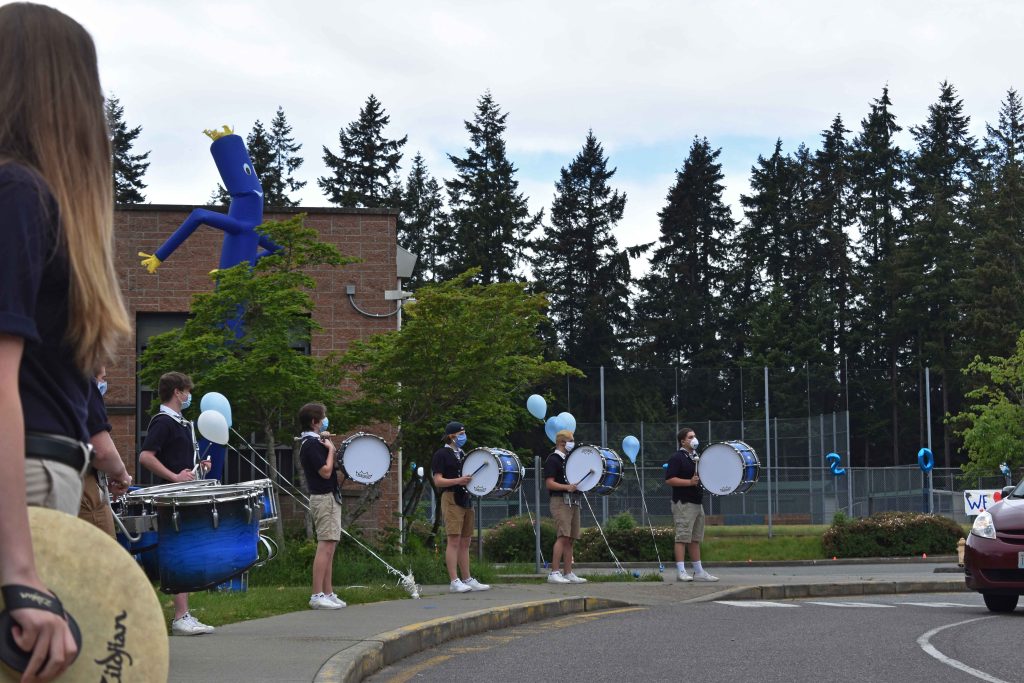 When the senior's reached the end of the gauntlet, they were greeted by the school's Maverik mascot and two lower classmen handing out gift bags with a lemon-lime Gatorade representing the adage "when life gives you lemons, you make lemonade" along with Hershey chocolate hugs and kisses.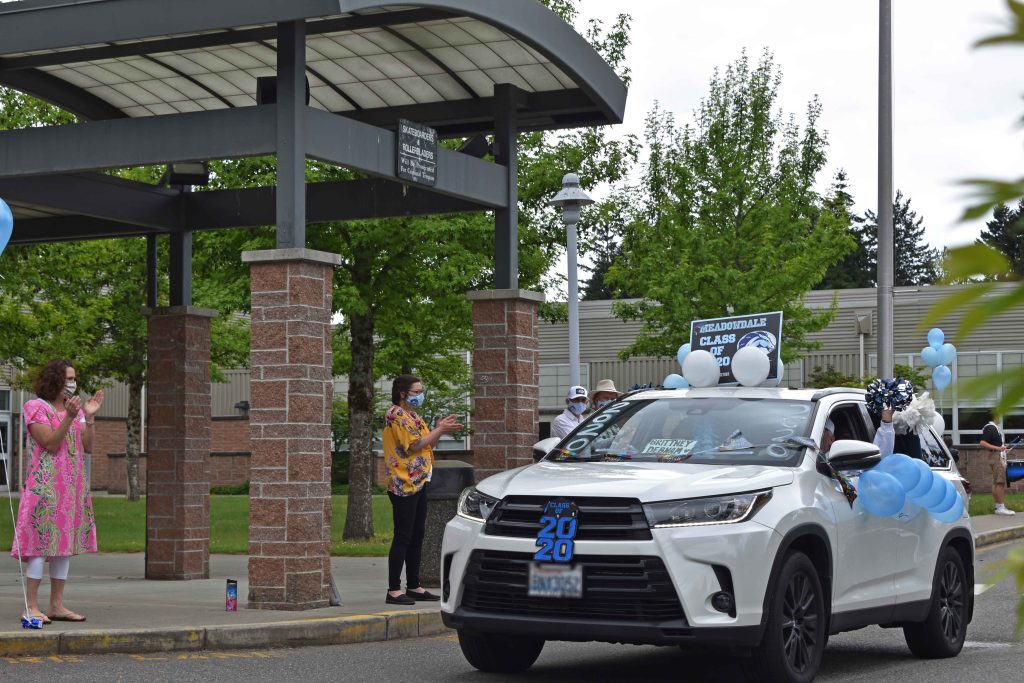 Principal Shockley said faculty made an intentional effort to film the event to be posted to the school's public YouTube page so that the students could look back on it.
Silver Creek Family Church's executive team was at Tuesday's event, tasked with using a drone to film and shoot the experience from an aerial view. Executive Director Elizabeth Volz, a parent of one of the graduating students, said that it was wonderful to be a part of the event and that it's amazing to witness Meadowdale facility's investment into their students.
"I think that seeing the teachers and administration rally to celebrate the students and go the extra mile to make them feel appreciated and loved meant a lot to [my son]," said Volz. "I didn't even know if he was going to participate, but I found him outside of the house this morning decorating his car."
Other families of the seniors waited less than half a mile away, in the parking lot of Meadowdale Middle School, hosting another drive-thru for their graduates.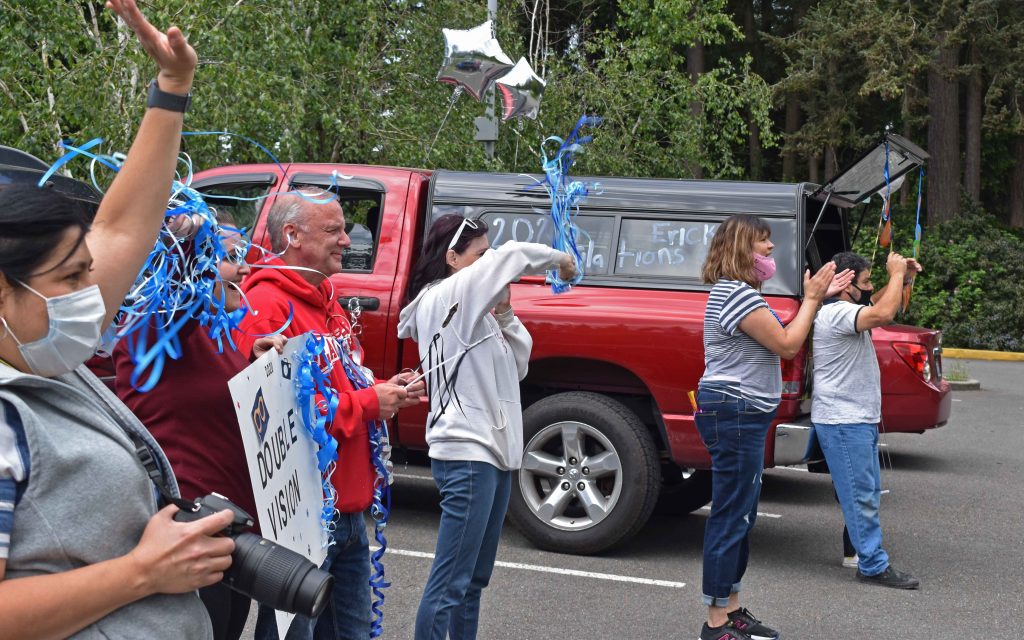 Meadowdale High school alumni Kylie Jordan joined her parents to cheer on her brother Connor Jordan as he entered the tunnel of parents. Despite graduating in 2011, Jordan says her final milestone moments at Meadowdale continue to stick with her.
"This is very different," Jordan remarked, contrasting it with the staff gauntlet she walked through nine years prior. "This is great though because this is the very end and represents their hard work."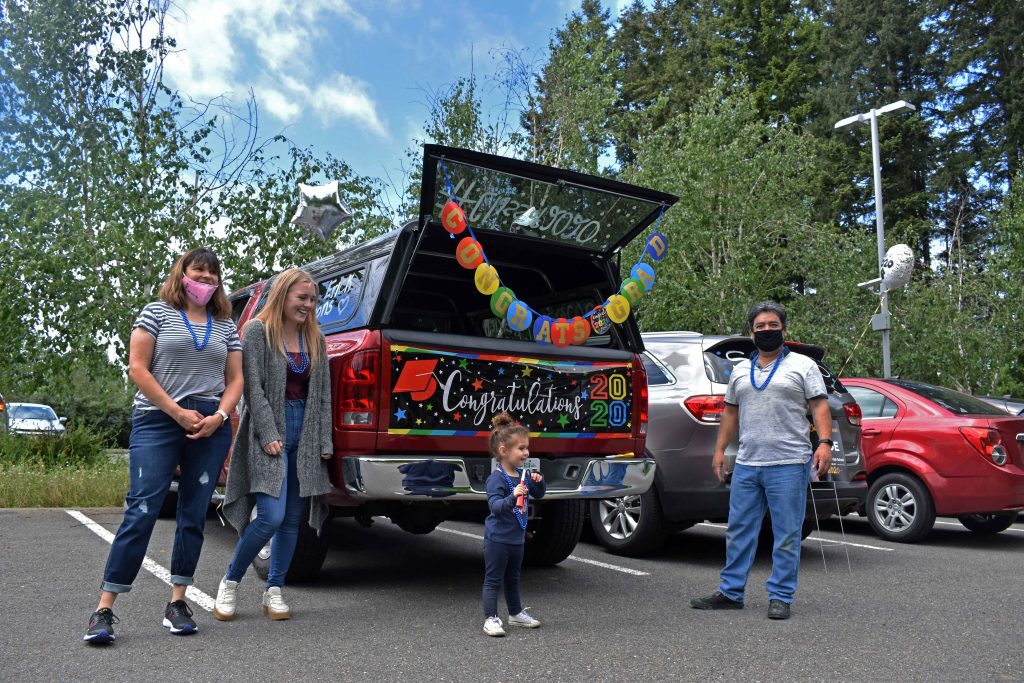 After driving through both gauntlets, class of 2020 graduate Erick Gonzalez reflected on the event, saying that he didn't realize the gravity of the moment until after it was over.
"This was really cool and actually a lot of fun," expressed Gonzalez.
To learn about Meadowdale High School's staff gauntlet safety protocols and upcoming plans for the June 2 graduation ceremony visit https://www.youtube.com/channel/UCvgG4Gpq7Xk6VMk7LtTF3nA.