Attractive Home: Once and done!
By Erin Freeman | Lynnwood Times
Many of you may be unaware of the specific protocols necessary to make their disinfectant process effective. While the COVID-19 pandemic has temporarily suspended operations of the Lynnwood based home cleaning business Attractive Home, the company is sharing tips on the proper steps to clean and disinfect in-home surfaces.
"It's very simple but can be easily done wrong," explained the owner of Attractive Home, Celese Lui.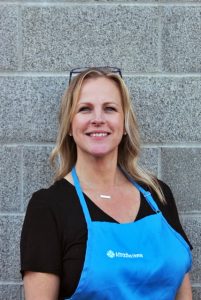 According to the World Health Organization (WHO), there is currently no data available on the surface survival of the coronavirus that causes COVID-19. Laboratory study estimates of its lifespan have shown that it's dependent on several specific factors including relative temperature, humidity, and surface type.
Attractive Home's checklist of proper sanitizing and disinfection protocols includes following a three procedural steps- what Lui is calling the simple power of three. 
"I'm calling it the simple power of three. Number one is neat and clean, number two is spray and stay, and number three is once and done."
Most people spray a surface with disinfectant and immediately wipe it down, but a dirty surface acts as a barrier between a disinfectant and the targeted microorganisms, says Lui.
"The first thing you need to do is clean a surface to make sure any dirt or grime is cleaned away, because if any virus is there… the disinfectant needs to be able to get to it."
A disinfectant's efficiency lies in its dwell time, or contact time, the time disinfectants need to remain wet on surfaces to properly sterilize and reduce microorganisms on the surface. 
Dwell times vary depending on the disinfectant type and target, so being attentive to the manufacturers' directions is important while preparing and using these disinfectants, especially when fighting off coronavirus exposure to a surface.
"If we're spraying and immediately wiping, we've just defeated the whole purpose," explained Lui. "The surface needs to stay damp for what the dwell time tells you, or it's not going to do its job."
To help prevent cross-contamination, Lui notes that the proper way to wipe the wet surface after the dwell time has passed is with a microfiber cloth using a folding technique that gives the cloth eight different sides.
"Once it has sat for its dwell time, we like to use a microfiber cloth to wipe it up, because it encapsulates the virus," she stated. "You want to fold it so you have eight different cleaning surfaces because if you take that cloth and use it to wipe all of your surfaces, you're just spreading it around. Remember, one surface per side." 
Attractive Home is eager to resume cleaning and disinfecting services when state and/or county officials deems its ability to reopen with phase two. In the meantime, the company's cleaning technicians have done an intentional job of staying in touch with their customers.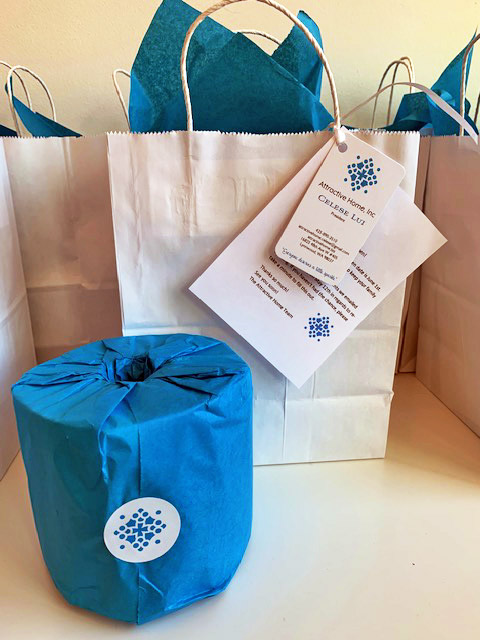 On Monday, May 18 and Tuesday, May 19 Lui's technicians delivered three themed gift bags to the front door of clients as a reminder to stay safe and that they in their thoughts. Each bag included a small bottle of disinfectant with all of the instructions, a microfiber cloth, a magic eraser, and a roll of toilet paper wrapped in blue tissue paper customized with the company logo.
"We still have to be safe; we still need to be alert and be conscious of what's going on," remarked Lui. "But we want them to know that we're embracing them, even if it's from a distance."  To learn more about Attractive Home and request a cleaning service with the reopening, visit https://attractivehome.biz/ or call (425) 890-3510.