Lynnwood Food Bank & COVID-19 Antibody Testing
Lynnwood Food Bank makes room for free COVID-19 antibody testing
By Katrina Kukhar | Lynnwood Times Staff
On Thursday, June 18th, president of the WAGRO Foundation, a Lynnwood City Council member, and Food Bank volunteer, Julieta Altamirano-Crosby partnered up with Westcare Clinic, University of Washington, and Herrmann Law Group to bring free COVID-19 testing to communities that have difficulty accessing such services.
When asked about the public turnout for testing, Crosby said "People feel safe and the community response has been awesome." She continued, "The goal of WAGRO Foundation is to focus on marginalized communities and get them the help they need."
Crosby gives special thanks to Allisa Jones, Director of the Lynnwood Food Bank, for allowing parking lot use for the COVID-19 screening site. She says that it is amazing to use the food bank parking lot because people already come here to pick up food, so that stable relationship with the food bank builds further trust.
Crosby would also like to thank all the volunteers for making this a reality and Mazatlan Restaurant for providing lunch for everybody.
When an individual arrived, they were directed to the first tent which was intake, where a consent form was signed. Volunteers at the second tent administered the screening test, a small blood sample by pricking your finger. The volunteers said the test was to check for antibodies instead of a COVID-19 diagnosis. At the third tent, the person was given a reading of the test. Results of the screening could be given as quickly as five minutes.
According to the Center for Disease Control and Prevention (CDC), an antibody test checks for a past COVID-19 infection. This test would not show if a person was infected with COVID-19 a week ago.
By the time of our interview, three tested positive for COVID-19 out of 53 people tested. Two of the 3 individuals that tested positive built antibodies, whereas the other was possibly contagious.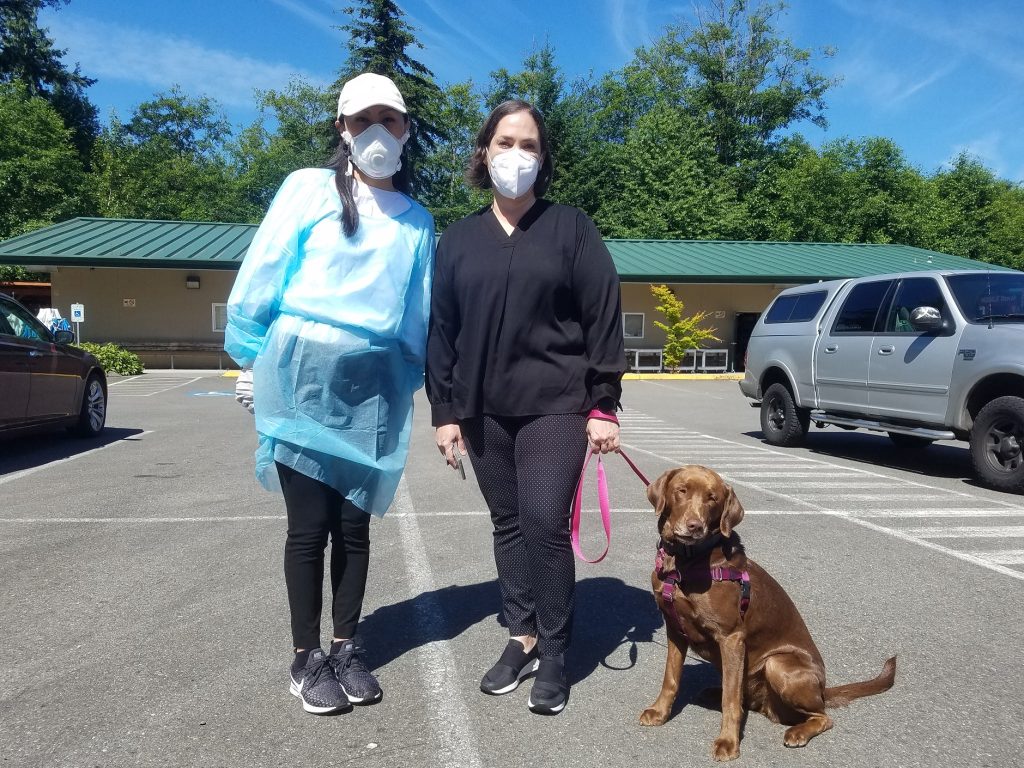 Herrmann Law Group, a personal injury law firm, sponsored and funded the COVID-19 testing site because they saw the need and wanted to use this opportunity to serve the community. Sylvia Cabrera, who heads the Spanish department for Herrmann Law Group says, "There is a lot of need and the response has been amazing. In the beginning there was less opportunity for people to do this testing, so this was a good idea."
A paralegal for Herrmann Law Group, Paige Lee remarked, "People are so appreciative of what we're doing. People even come from the Tri-cities to take advantage of the available testing."
To those who are apprehensive about getting tested, Lee mentioned, "The more tests we have, the better it is. It's all about getting tested and tracking. I encourage everyone if it's available to get tested. Especially if you're in a job where you're an essential worker and exposed to a lot of people, I think those people must get tested time to time, to stop the virus from spreading."
"Great weather, great turnout," Arthur Carino with Westcare clinic exclaimed. "We are here for the community…and want to focus on the needs of the community."
Carino reassured those with concerns about COVID-19 testing, "Even if you are worried about taking the test, knowing what your status is, can help protect yourself and others. We are not pressing for certain demographic information, we definitely want to keep their trust."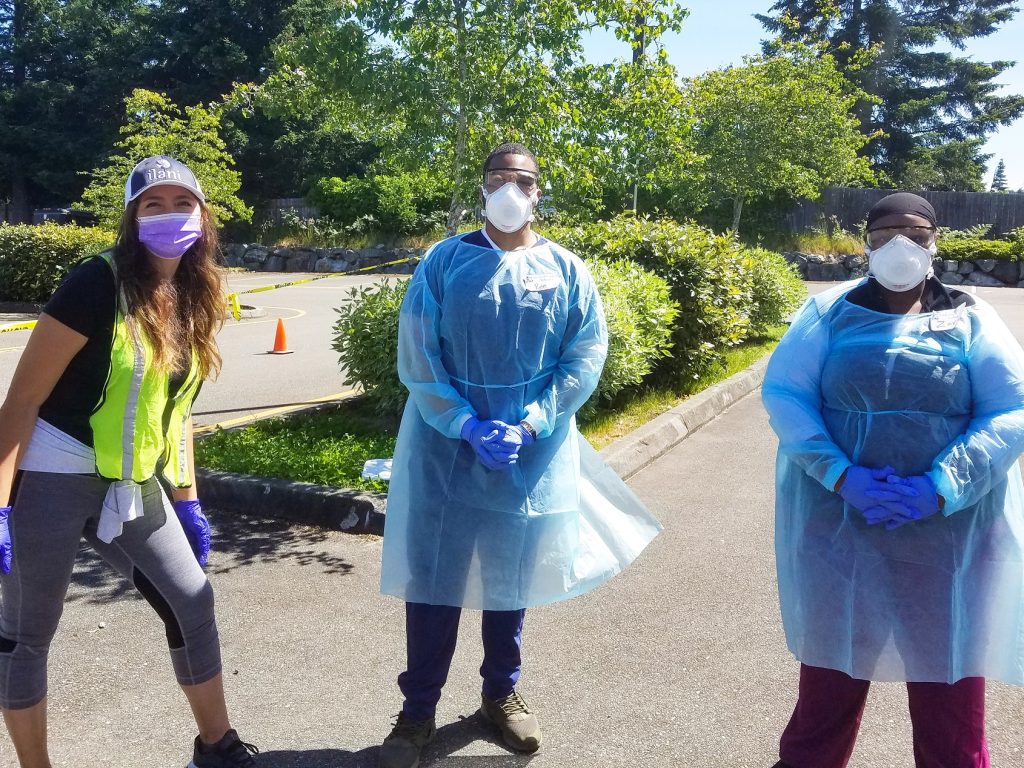 Fadumi Abdi, an RN graduate from Seattle University, would like readers to take advantage of resources that are available such as the local Department of Health website.
A recent graduate from Highline Community College, Ree Mckoy emphasized to not be afraid of the testing. "Do this for yourself and also for your community. I make sure I do my testing and wear my Personal Protective Equipment (PPE) as much as I possibly can."