Communities are most tested during tough times
By Katrina Kukhar | Lynnwood Times Staff
Communities and our sense of unity are most tested during tough times. The Lynnwood community stepped up to the challenge when one of their own needed assistance.
"We're tired of all this crap. We are exhausted," expressed Tiffany Teasdale, owner of Lynnwood Gun and Ammunition. "I'm tired of the looting."
Following reports of rioters and looters coming to Lynnwood amidst protests following the death of George Floyd, the community took it upon themselves to stand guard outside of Lynnwood Gun and Ammunition as a means of protection.
"Our community is reaching out and helping us because we help them," said an emotional Teasdale. "We do fundraisers with them and they're coming out and supporting us and protecting my business, it's amazing."
Teasdale says that for Lynnwood Gun and Ammunition, precautionary measures were necessary.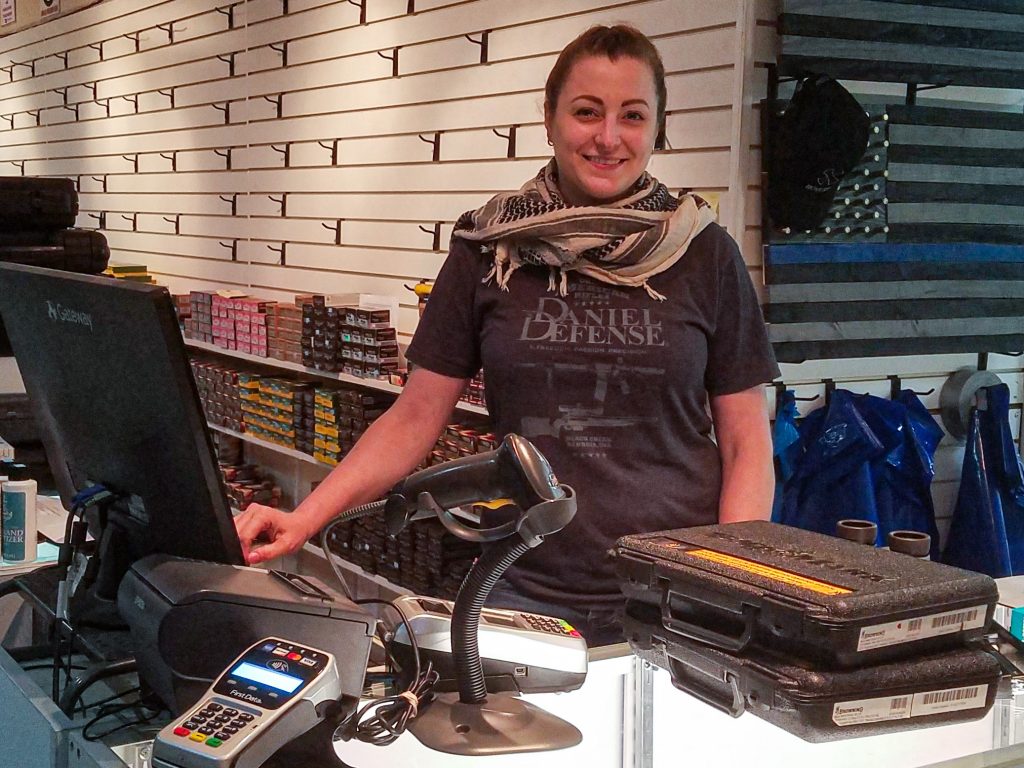 "We had people volunteer to put boards up on our windows so the looters and thieves wouldn't break into the store and steal firearms," she explained. "We all know what people do with them when they are taking them unlawfully. We wanted to take this preventative step to ensure the safety of our community and families."
The Edmonds and Lynnwood Police Departments were some of the community members who readily responded to calls from the gun store. According to Teasdale, an off-duty cop patrolled the area in the morning, while other individuals from the community would stand guard outside the store during the night.
"We are truly humbled by all the love from our amazing community! We want to give a shout out and a HUGE thank you to all of you who helped and have called to make sure our store and staff were safe," wrote the store in a social media post.
The post continued saying, "we also want to give a HUGE thank you to Lynnwood PD and Edmonds PD! They really stepped up – not only running off potential troublemakers – but really ensuring the safety and security of businesses and neighborhoods!"
During the COVID-19 pandemic, Teasdale chose to keep her doors open, asserting that people are desperate to arm themselves as a means of protection.
When asked if the store has seen an increase in firearm sales Teasdale exclaimed, "100%… there's probably a 200% increase… It's been absolutely crazy."
"We are not increasing prices here because we don't feel that's right. So, what we did, we just brought more inventory in to give people the ability to buy more," she continued.
At the end of our interview, Teasdale concluded, "Now I'm hoping that after this is all over, we can all join hands, everybody, across the board and say we're family."
Lynnwood Guns and Ammunition, located at 20829 Hwy 99, opened shop in October 2013 and is open 6 days a week from 11 a.m. to 6 p.m.