July Art Walk Edmonds has been canceled
By Art Walk Edmonds | Press Release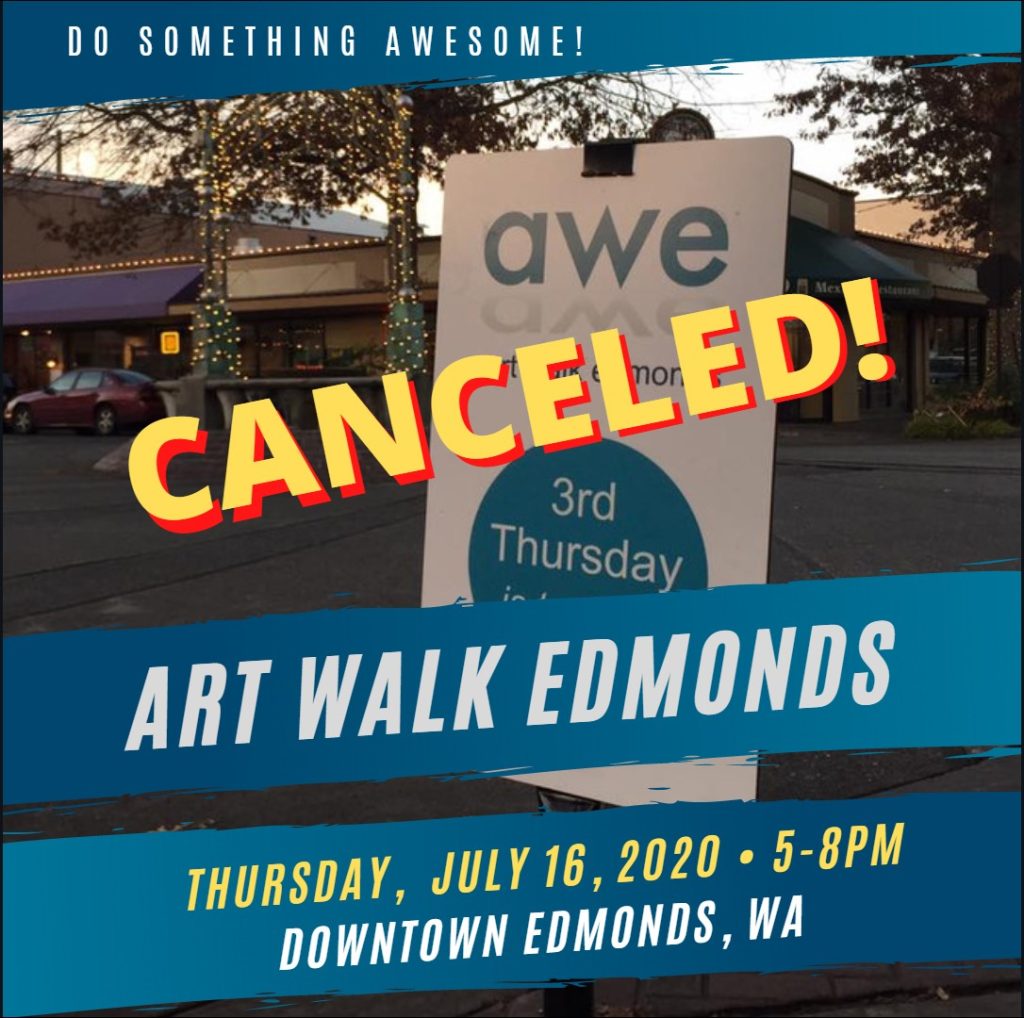 Unfortunately, we have not yet moved on to Phase 3 of "Smart Start" to re-opening due to COVID-19. Therefore, the Art Walk Edmonds Board has canceled the July 16th Art Walk. We are looking ahead to August 20th to see how we can safely and responsibly hold our beloved Art Walk again. 
We encourage you to please support our local small businesses during this stressful time – they need you more than ever! Please refer to the Visit Edmonds website to see which businesses are open for online, take-out and delivery. Our local artists could also use a boost. Please take a look at the artist page on our website and find a new piece that speaks to you!
---
Art Walk Edmonds is a 501(c)(3) non-profit dedicated to supporting the arts in downtown Edmonds through Art Walks, Murals, and other special events. Everything we do would not be possible without public support we get from donors and sponsors. If you'd like to learn more about how you can help Art Walk Edmonds, visit the DONATE, VOLUNTEER or SPONSOR pages on the Art Walk Edmonds website.